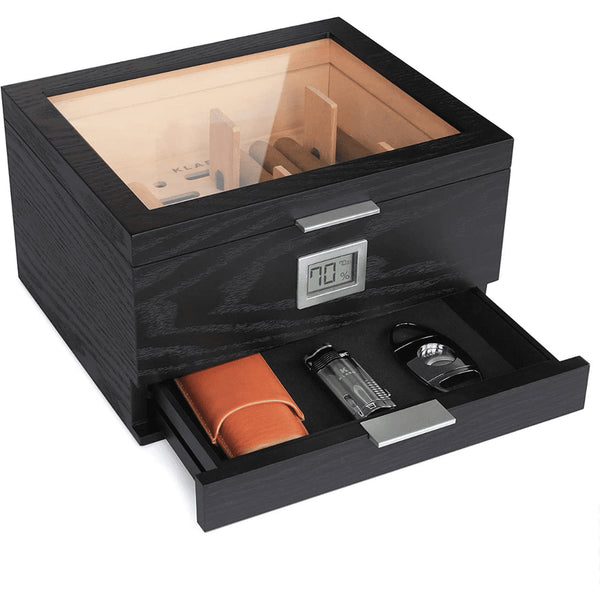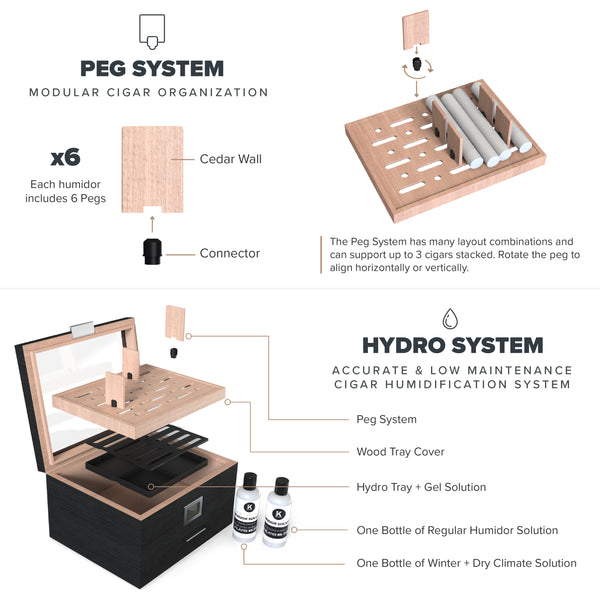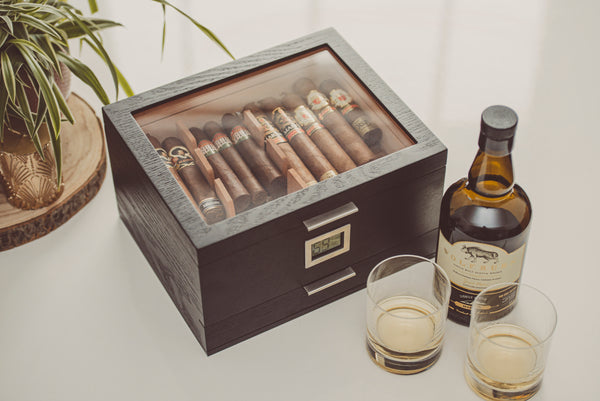 KLARO HUMIDORS - HOW WE'RE DIFFERENT
COMPLETE HUMIDIFICATION SYSTEM
Klaro humidors will be the easiest humidor you've ever seasoned and maintained. Comes with everything you need including 2 bottles of humidor solution, a pack of gel crystals and the hydro tray. Of course we give you detailed written and video instructions, backed by amazing support so we'll be with you every step of the way.
ACCURATE HYGROMETER
Our digital hygrometers are silicone gasket sealed from back to front, and include the most accurate european sensor on the market. You'll never have to wonder whether your cigars are taken care of.
MORE CEDAR
Klaro humidors have more Spanish cedar than any other brand on the market. Spanish cedar keeps away cigar beetles and makes sure your cigars are always the right humidity.
TIGHT SEAL
Our seals have been re-engineered to ensure an incredibly air-tight fit. We have custom rear hinges that lock in the seal. We also have super fat cedar coamings that will expand as your humidity increases to really ensure your smokes stay fresh for the long haul.
A modern approach to cigar storage
Introducing the Mill Glass Top Humidor by Klaro. This stunning humidor is all-around larger than our most popular Renzo model and comes finished with a black matte walnut wood grain texture. The inside is lined with solid cedar walls that lock in humidity, making your humidor maintenance effortless. All metal components are custom fabricated and finished in a light satin grey. Stack your cigars any way you want with the new patent-pending Peg System. The modular walls fit into a grid in the wood tray cover on the bottom of the humidor, giving you ultimate flexibility to sort and organize your cigars just how you like them. We've included everything you need to get up and running with your new Klaro humidor, including the patent-pending Hydro System, which comes with a humidification tray, one bottle of regular Humidor Solution, and one bottle of Winter + Dry Climate Humidor Solution Mix. Holds (30-60 Cigars)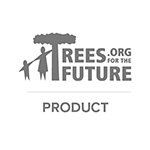 We have partnered with Trees for the Future to offset the wood manufacturing in our products. We plant one tree for every wooden product we sell.
MODERN DESIGN - It's time for a modern approach to cigar storage. The Mill humidor is finished with a minimalist black matte wood grain texture and modern solid metal handles. We've slimmed down the wood trim around the glass for a thinner look while increasing the overall size to allow a higher cigar capacity.


ACCESSORY DRAWER - Store your lighter, cutter, travel case, and other Klaro accessories in the felt-lined drawer, so you never again find yourself without an essential smoking tool. The updated drawer design features tracks to keep your drawer right in place and reduce the risk of it dragging it on furniture surfaces. (Accessories Not Included)


DIGITAL HYGROMETER - Digital hygrometers are the absolute best way to get an accurate reading inside your humidor. Our hygrometers have been completely redesigned to be the most air-tight on the market. We've gone an extra step to include a custom rubber gasket that reduces any risk for potential air leakage.


NEW PEG SYSTEM - The Mill Glass Top Humidor features the new patent-pending Peg System. This system is a modular way of organizing your cigars inside the humidor. We include six cedar walls and plastic pegs that rotate into the peg holes in the wood tray. Welcome to the ultimate adaptability in cigar organization. It's your playground.


TURN-KEY HUMIDITY - Included is the Hydro System, an accurate and low maintenance cigar humidification system. This patent-pending humidification system makes controlling your humidor's humidity between 65-72% RH effortless. We recommend purchasing the Klaro membership to get a year's supply of the essentials to keep your humidor seasoned.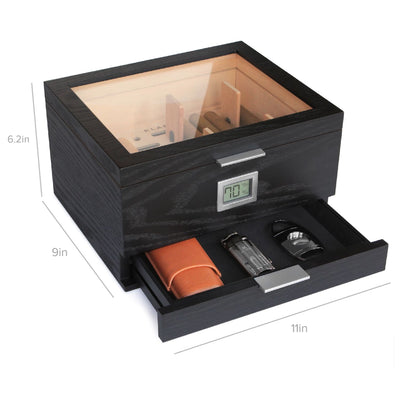 Black matte walnut wood grain texture
Wood construction 
Slim wood trim around the glass
Includes full Hydro System ™ (Hydro Tray™, Hydro Stick™, Klaro Humidor Solution)
Includes Peg System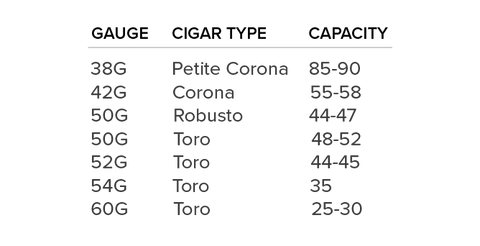 Walkthrough & Seasoning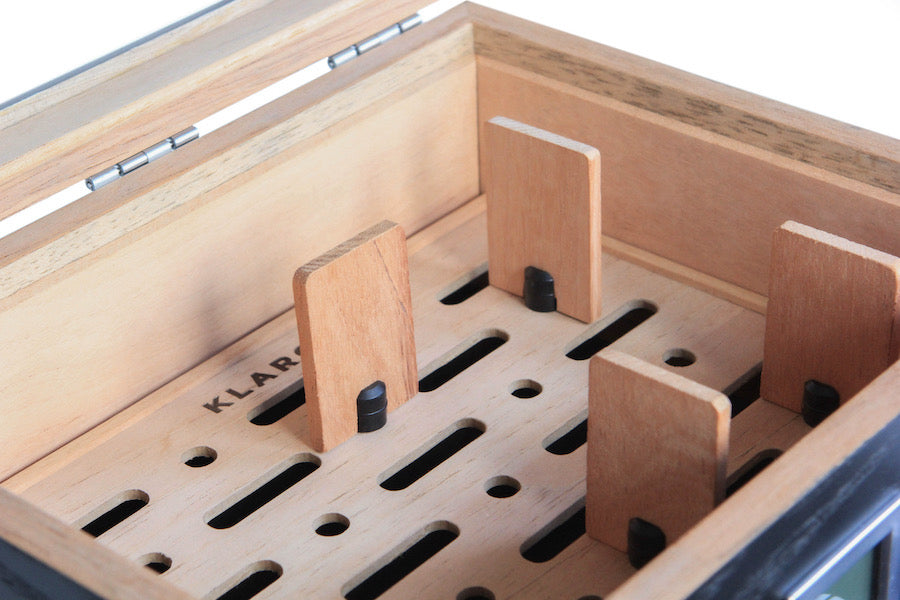 Modular Cigar Storage
The patent-pending Peg System is a fresh new modular approach to cigar organization. Six cedar walls and plastic pegs rotate into the holes in the wood tray, supporting up to three cigars stacked with endless layout combinations.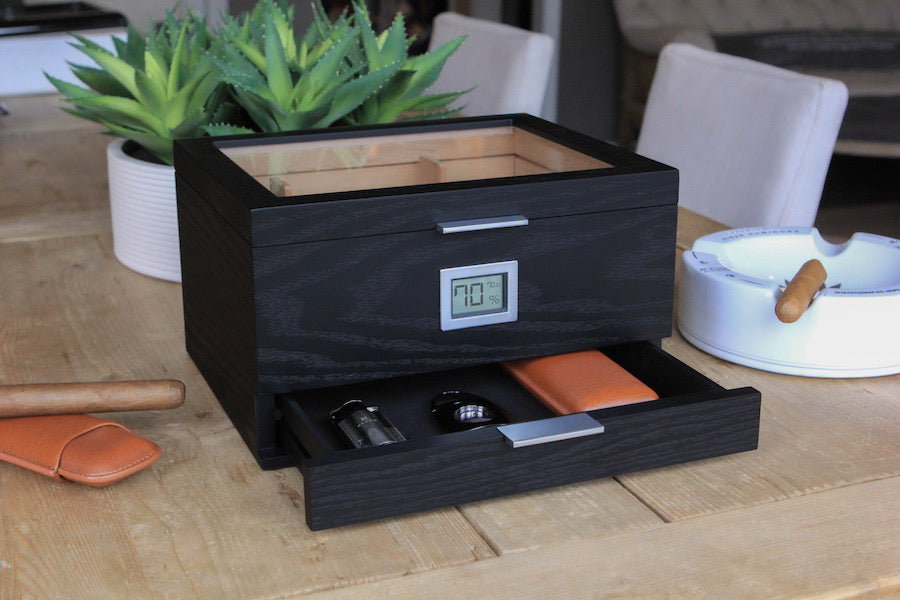 Store Your Tools
Never misplace your accessories again. This clever accessory drawer easily holds all of your lighters, cutters, and travel cases. The bottom is lined with black felt to protect your investments.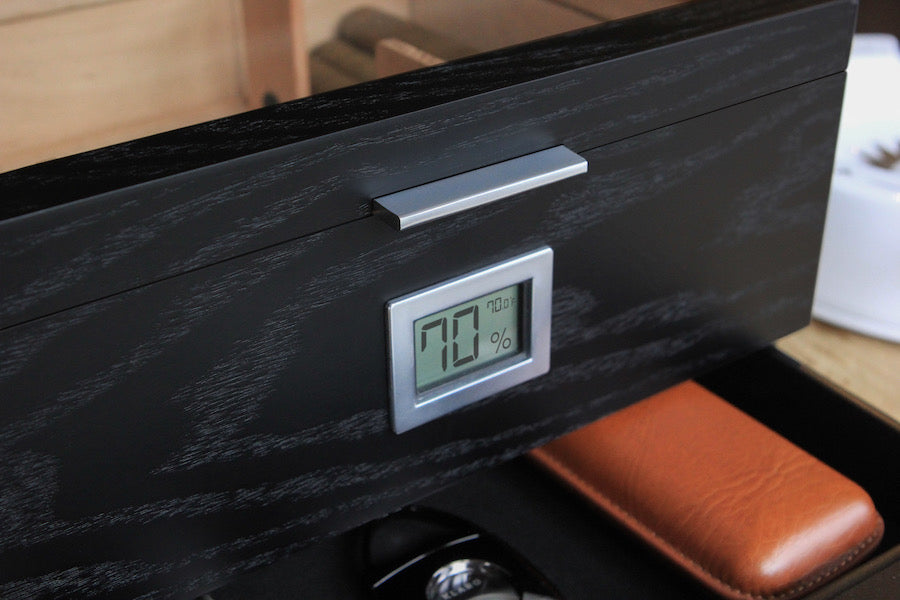 Digital Is Better
Upgrade to a more reliable hygrometer. Klaro custom-built digital hygrometers are the most precise way to monitor your humidor's humidity. Accurately season and store your cherished sticks.
---