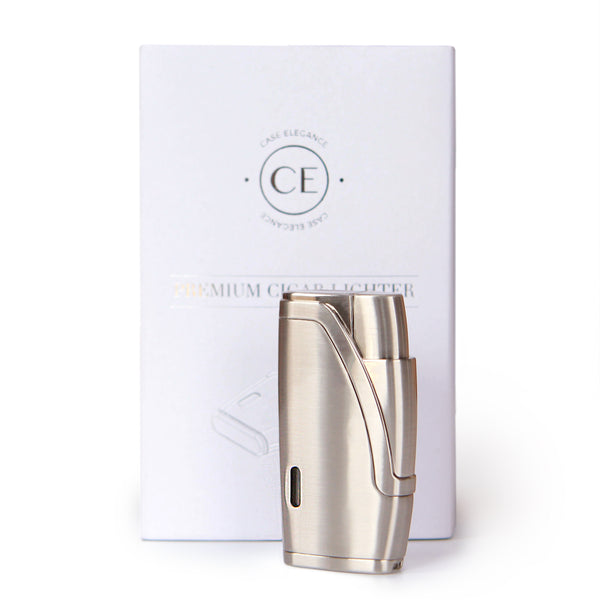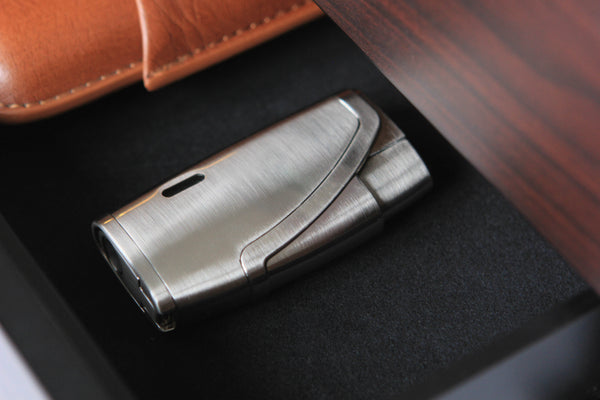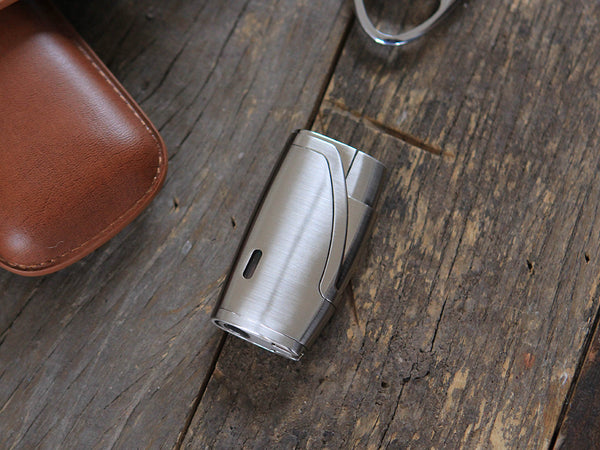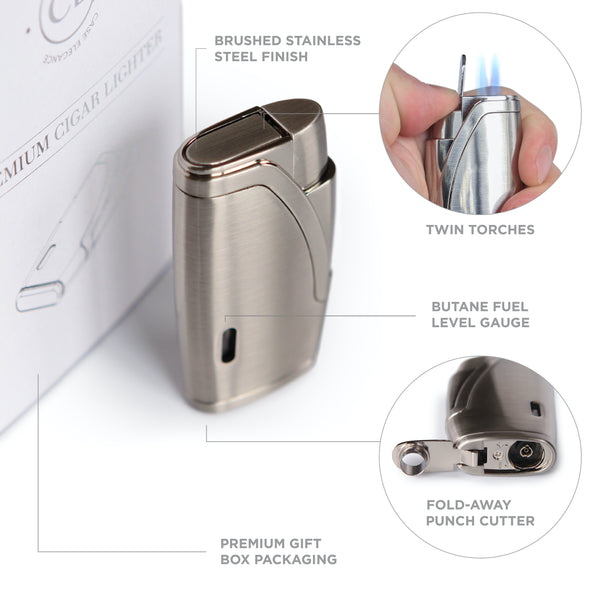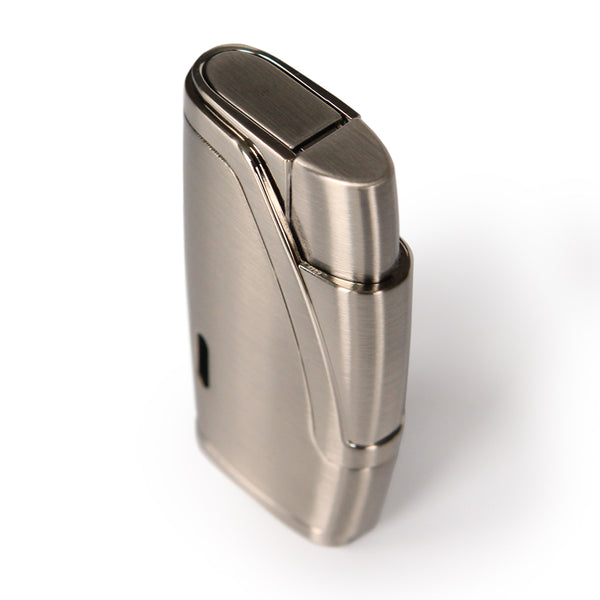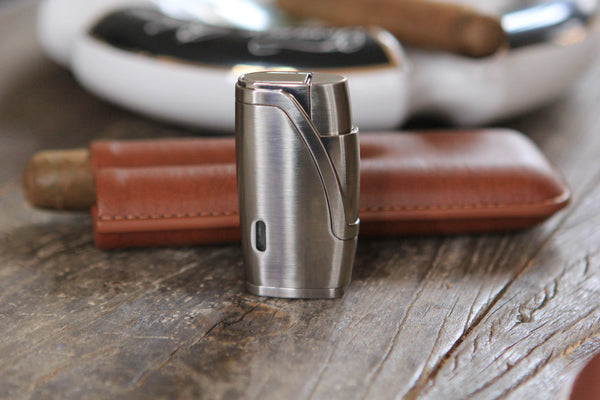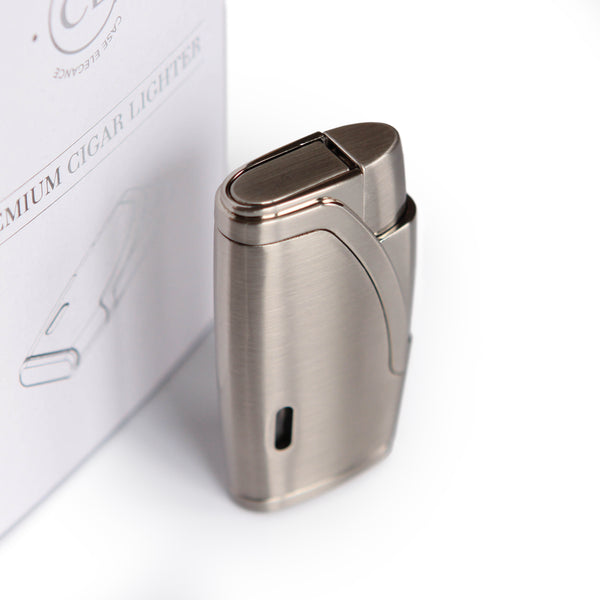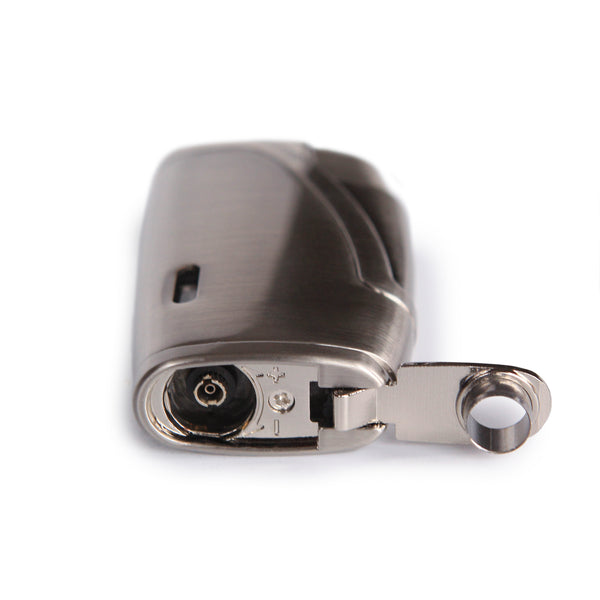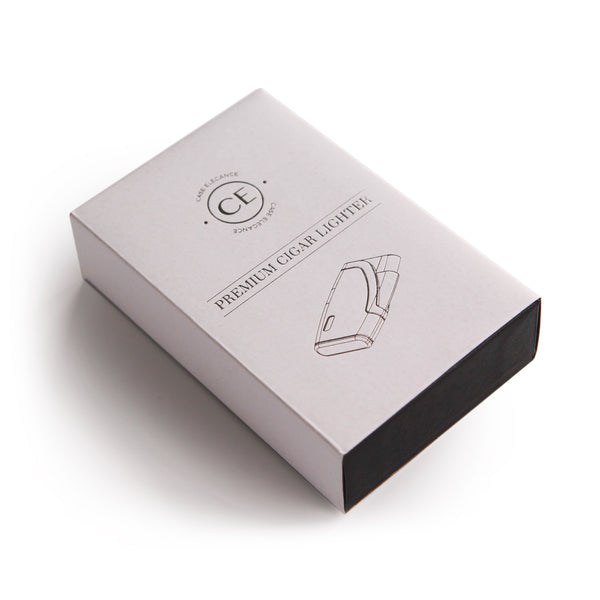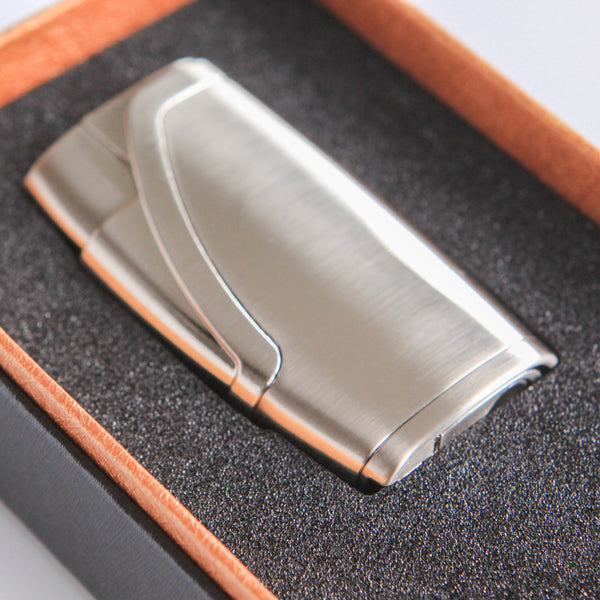 The Perfect Cigar Companion 
Introducing the double torch lighter by Klaro. The modern profile comes with a luxe brushed chrome finish and offers a viewing window to monitor your butane lighter levels. This elegant and reliable lighter fits perfectly in any of the Klaro humidor drawers.


DOUBLE TORCH FLAME - The two jet torches provide a strong flame without too much heat. A protective lid covers the torch heads when it's not in use.


FOLDABLE PUNCH CUTTER - Don't be caught with a great cigar and no cutter! The bottom is equipped with a foldable punch cutter.


ADJUSTABLE FLAME - Each lighter comes equipped with an adjustable nozzle that makes it easy to adjust the strength of the flame.


ELEGANT DESIGN + FUEL GAUGE - We avoided the alien-like housing design and instead chose to create a simple and elegant design that you can show off.


IMPORTANT NOTE: Because of international shipping regulations, we are unable to sell the lighter with fluid. Please consider buying butane fuel with this purchase.t.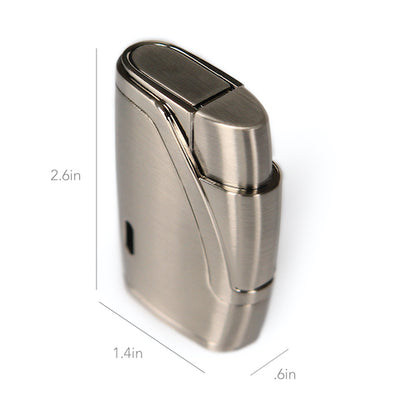 Brushed chrome finish 
Steel Construction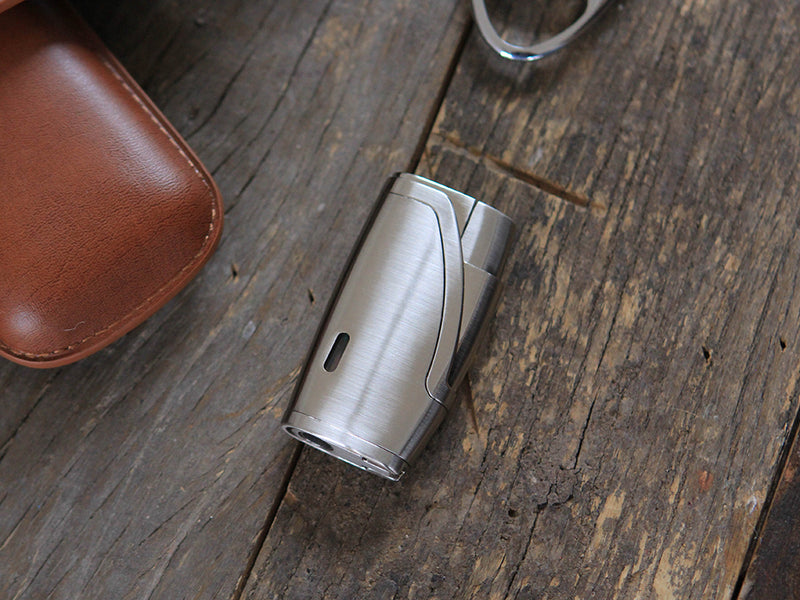 Premium Quality Materials
The brushed chrome finish boasts a classy aesthetic. The feel and weight of each accessory exemplify the highest level of quality and construction.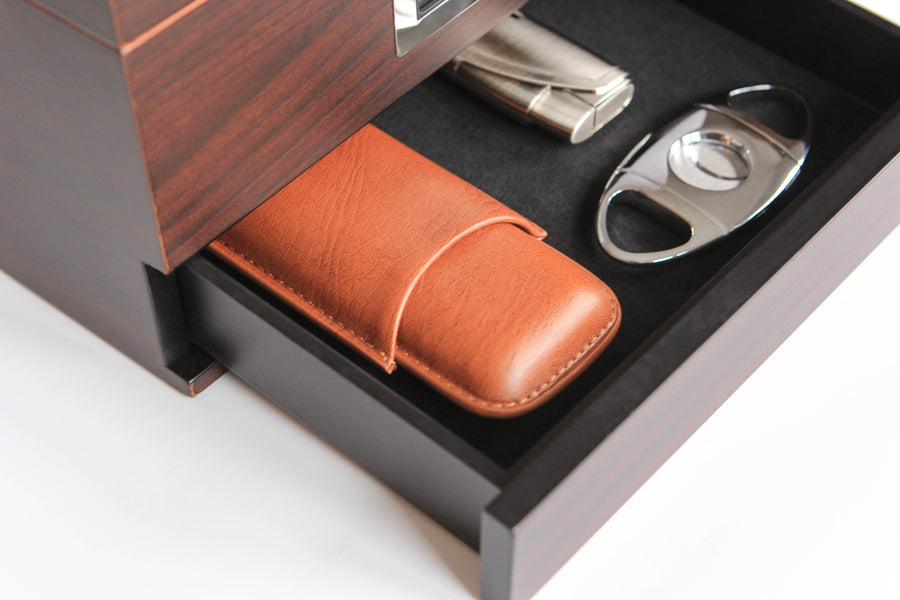 Designed To Fit In Our Renzo Humidor
The lighter was specifically designed to fit in our Renzo Glass Top Humidor by Klaro. Show off your tool in the luxe snug-fitting foam.
---