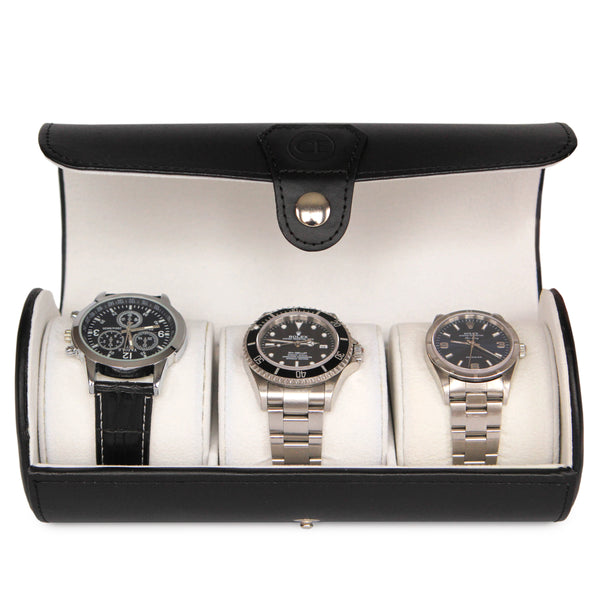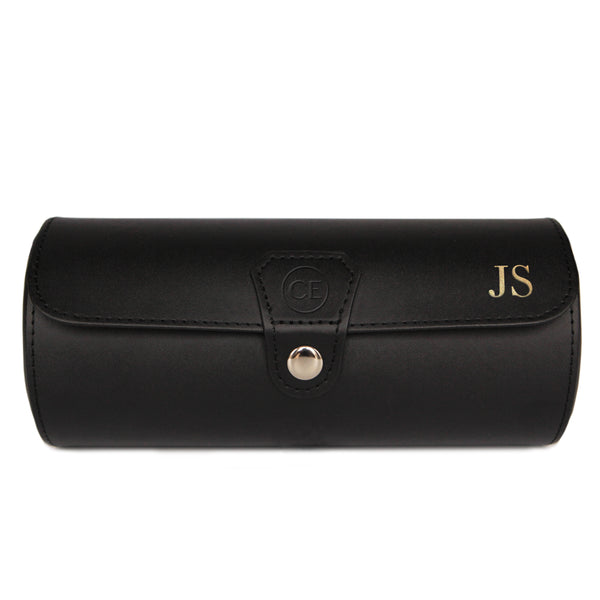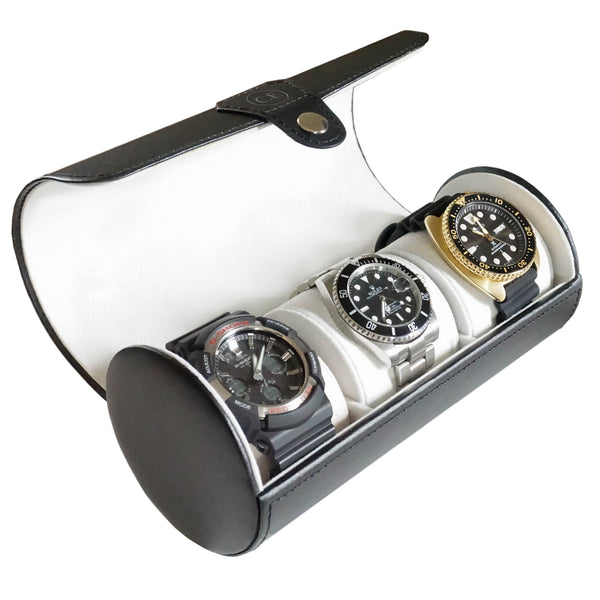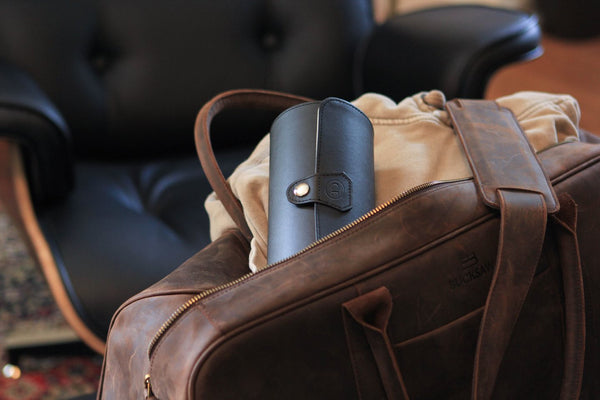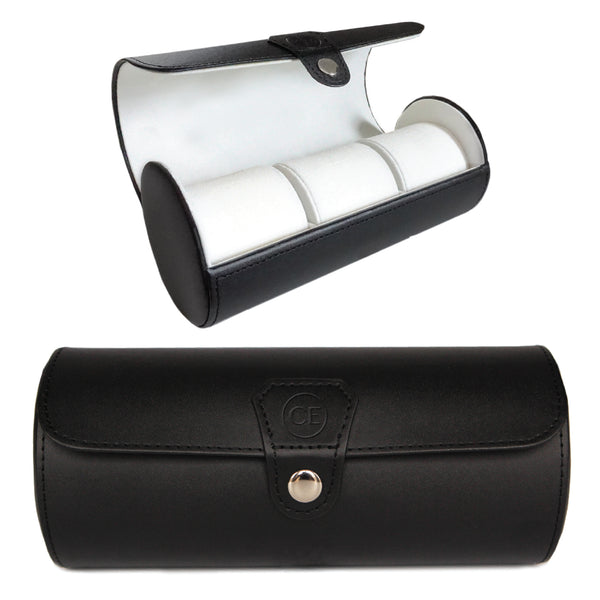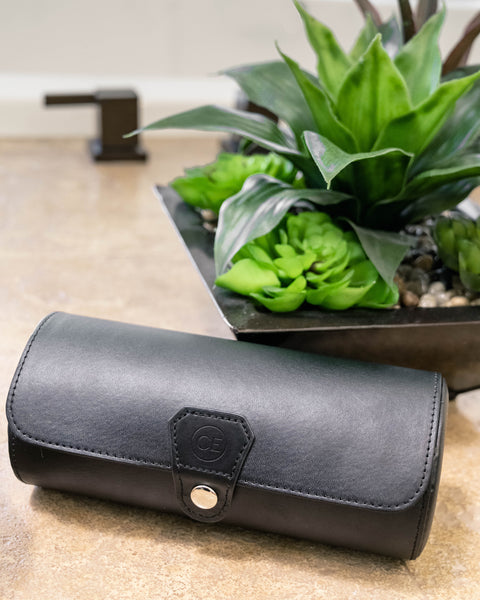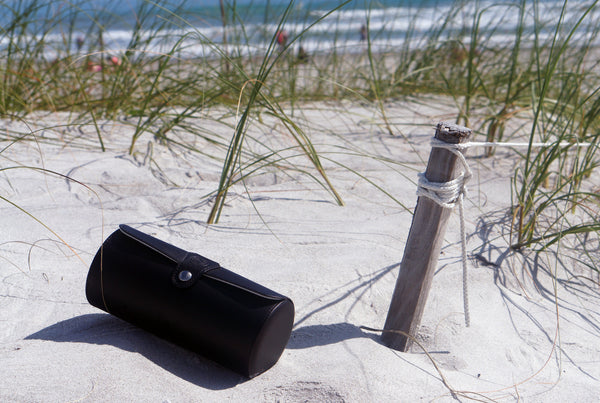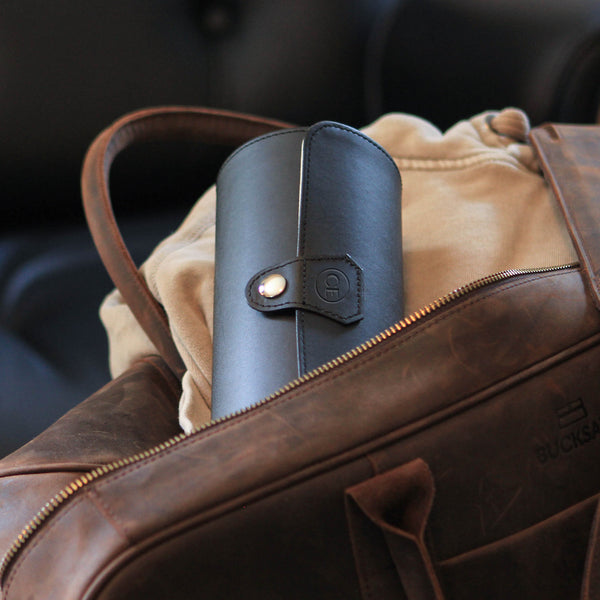 The Perfect Travel Companion
You'll find that this case is now one of those essential packing tools that you can't leave home without. A hard plastic shell underneath the vegan leather protects your watches from getting crushed while traveling. The matched stitching and debossed Case Elegance logo elevate the aesthetic of this watch roll. Most importantly, dividers separate the watches ensuring they don't slide around.

Our case is made from a solid plastic mold (bottom part of roll) as opposed to solid cardboard-like our competition. This thing can take a beating.


Dividers keep watches from sliding around. Buying a travel case without dividers is like putting your watches in a sock, don't do it.


Our ultra-soft watch pillows are designed to fit most sizes and styles of watches, including large faced watches and watches with small bands. 

We include two sizes of pillows. One for large faced and small wristwatches and one set for standard size and length watches.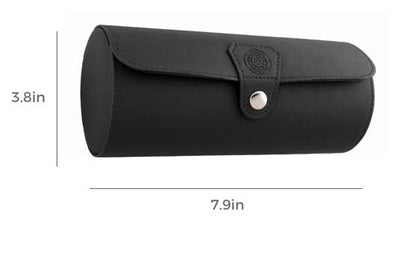 Durable vegan leather 
A solid plastic internal shell that protects your watches 
Felt lining that protects your watches
Polished chrome button snap 

Two sizes of pillows to accommodate different watch sizes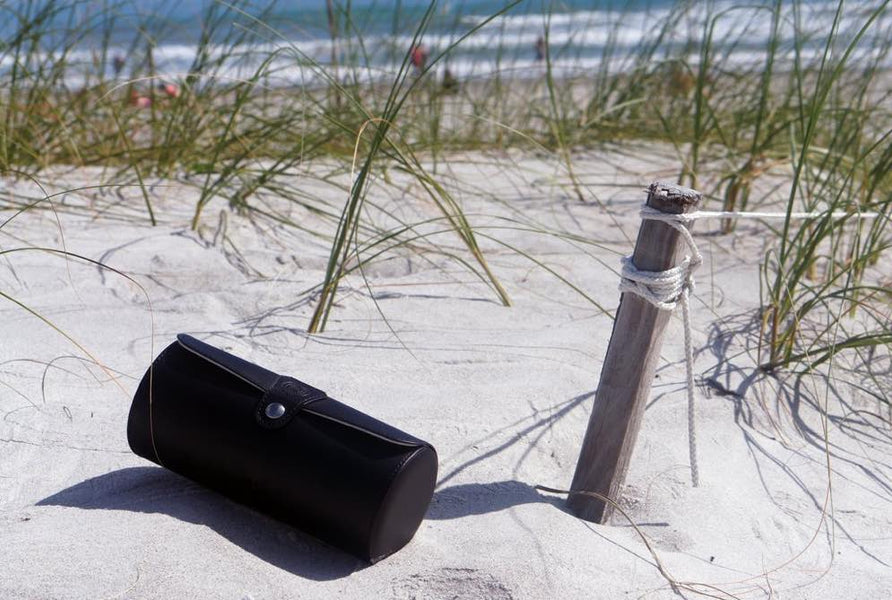 Serious flexibility
Our 6 watch pillows contract to allow almost any sized watch to fit. Soft plush texture helps to protect the underbellies of your timepieces. Partitions help separate and protect the watches from moving around freely.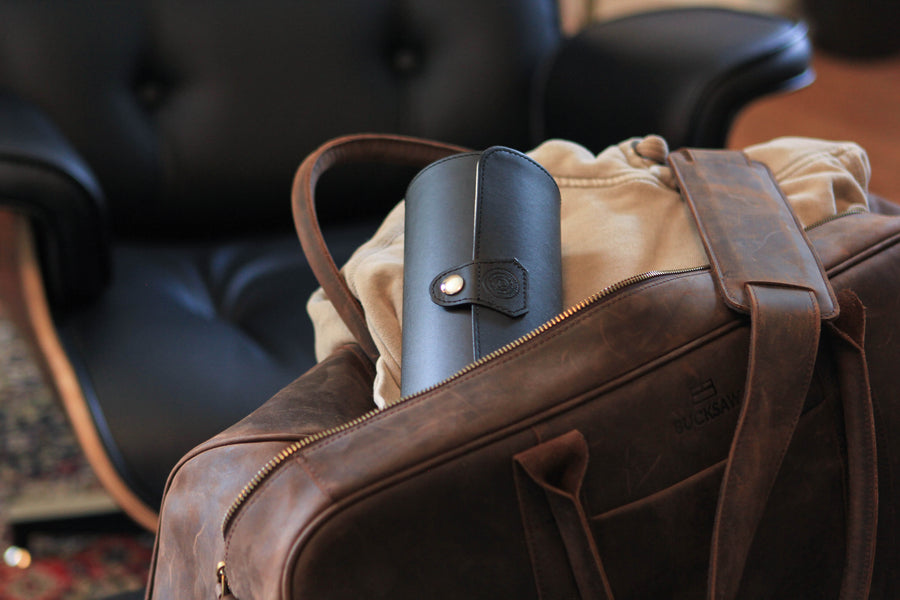 Simple yet refined
Our finely tuned black finish watch roll guarantees you not only travel safely with your watches but you do so in style.
---