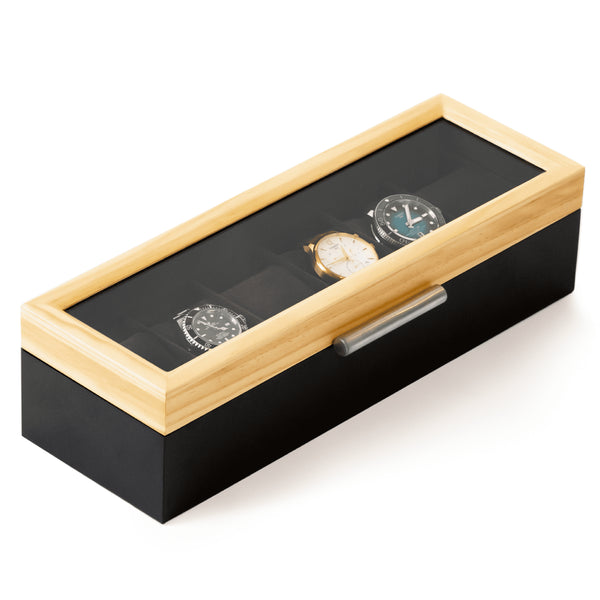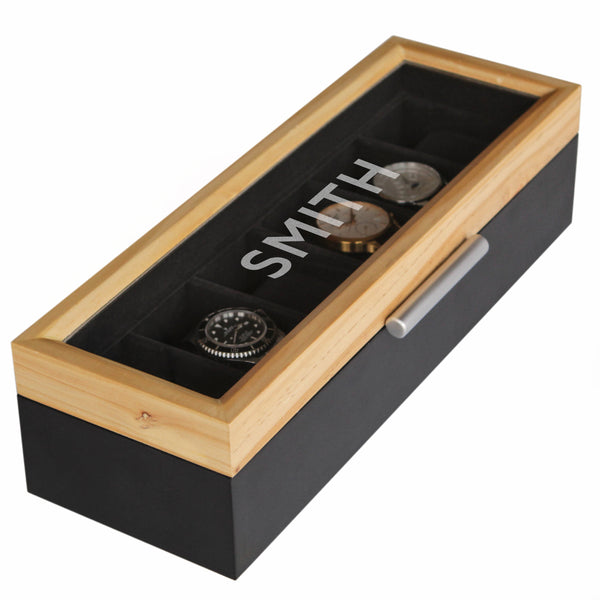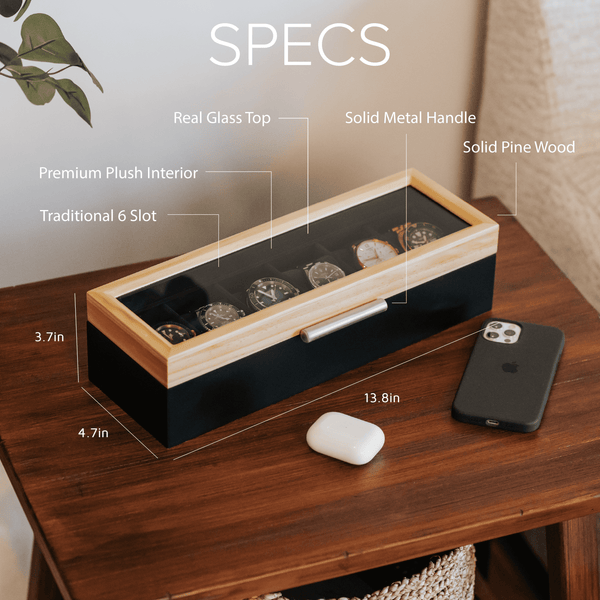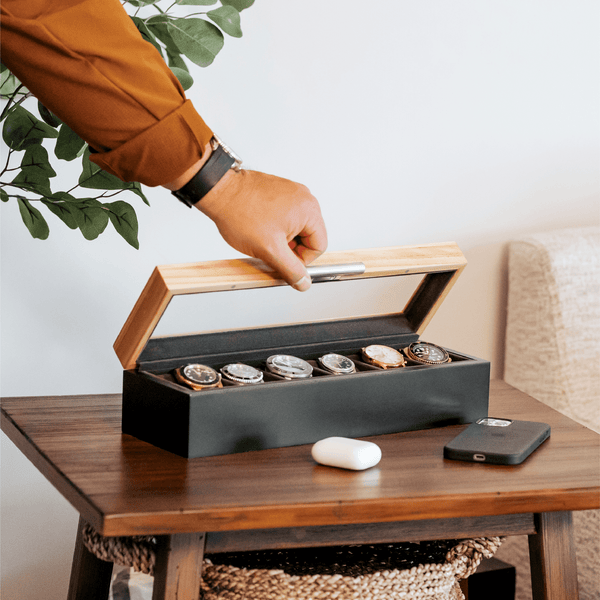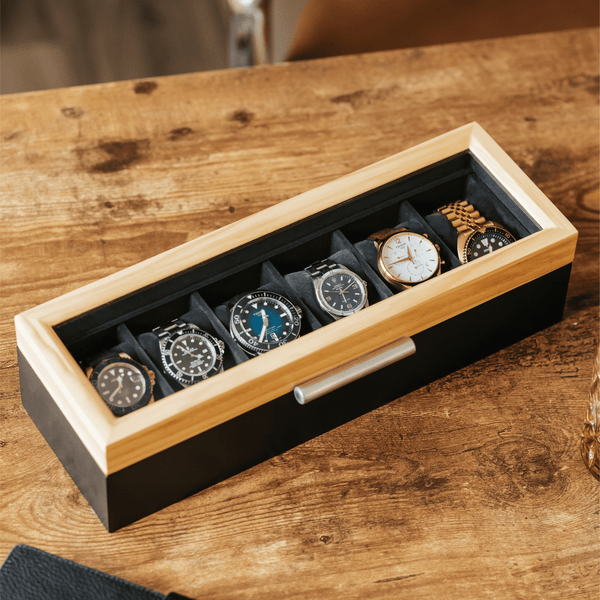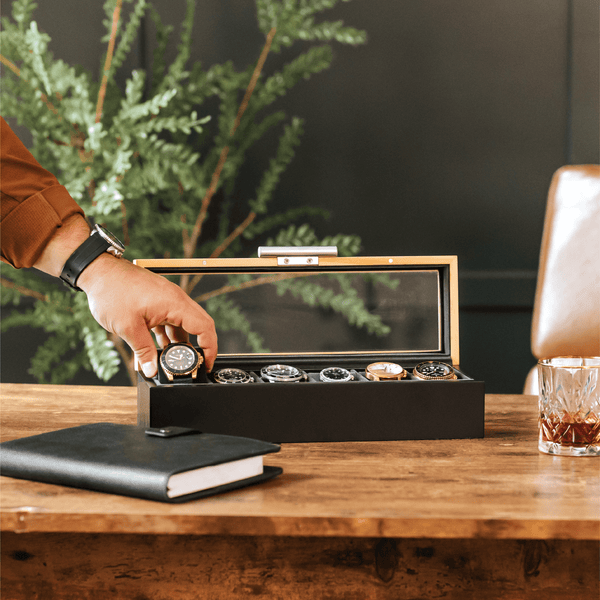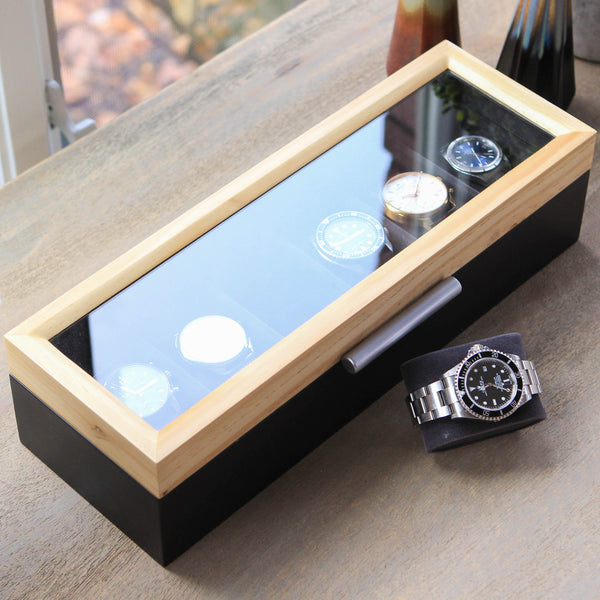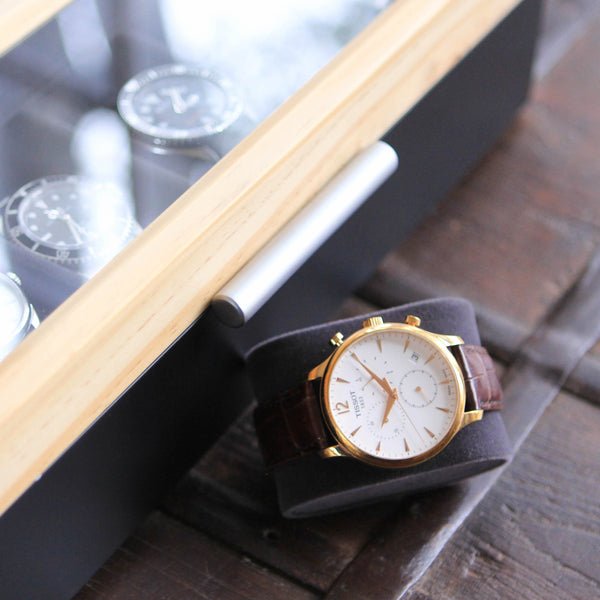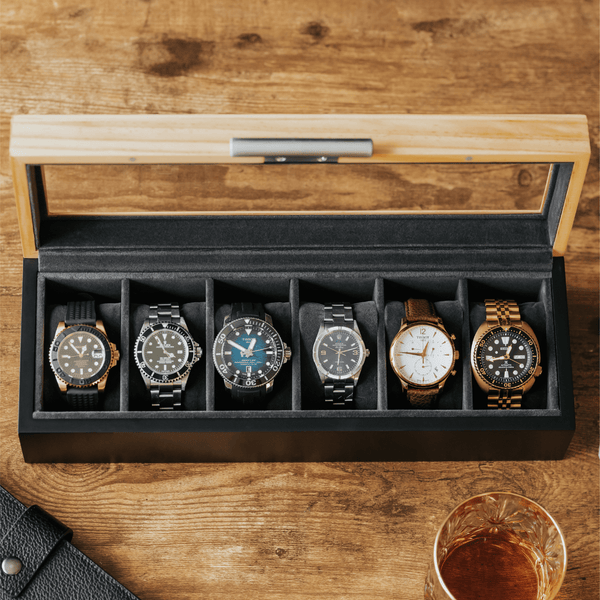 A Modern Take On Watch Storage  
Introducing the Two-Toned Solid Pine Watch Case by Case Elegance. We have meticulously crafted every detail of this watch box, from the magnets embedded into the solid wood lid, soft plush interior, real tempered glass top, and a bold and modern aluminum lift handle. Store up to six watches with our included ultra-soft watch pillows that compress to fit several different sizes and types of watches. Stop placing your nice watches in the top drawer of your nightstand and give them the proper home they deserve.

MODERN - This sleek and modern watch box is two-toned with a pine top lid and a dark black base, creating a clean and modern finish.


6-SLOTS - Safely and easily store up to six watches. We designed this display case to have enough space underneath the lid for your watches to fit comfortably.


FLEXIBLE SIZING - The interior is lined with a dark gray plush texture that protects your watches' underbellies. Our engineers developed
the watch pillows to fit almost any watch.

SECURE CLOSURE - Our timepiece safe, secure magnetic enclosure ensures the lid is adequately sealed. Protect your investments with this sleek and modern watch box design by Case Elegance.
TOP-NOTCH QUALITY - We include nothing but the best quality materials and construction. This box is comprised out of solid wood, the lid is fitted with premium tempered glass and a solid aluminum handle.

Wood construction with a semi-gloss espresso finish
Felt lining that protects your watches
Felt bottom that protects your furniture
Real glass lid 

---