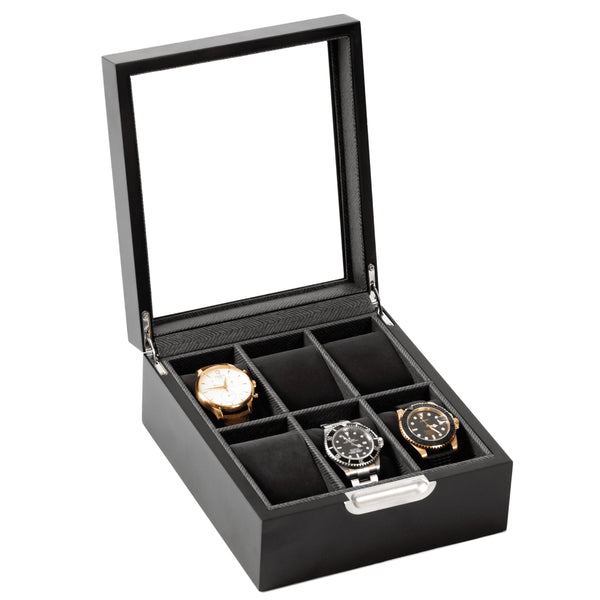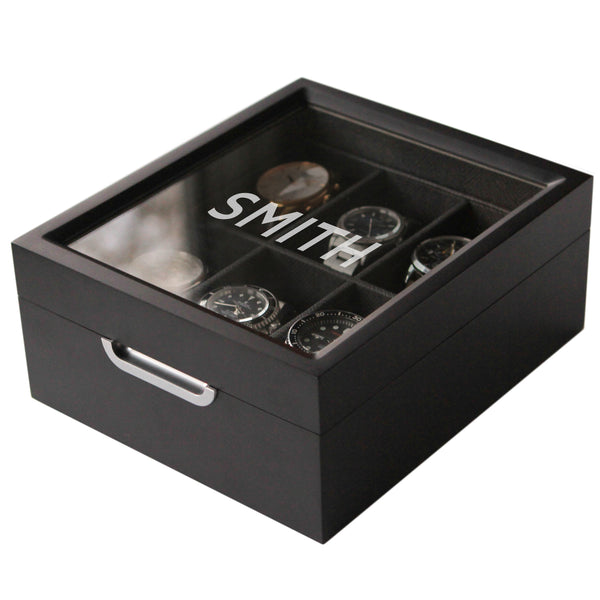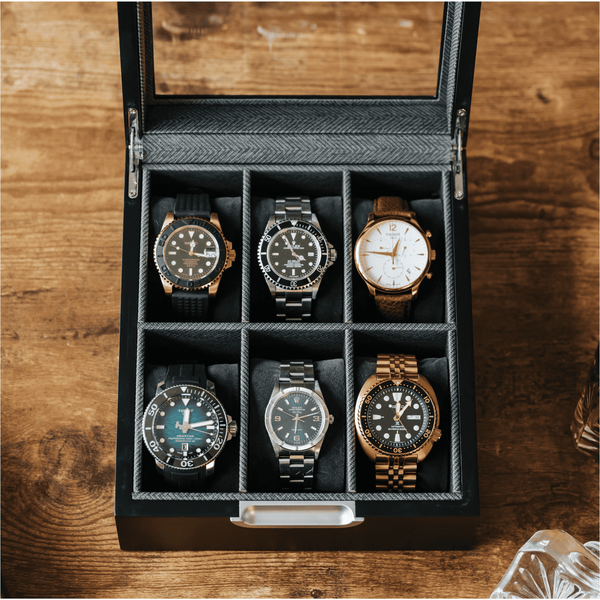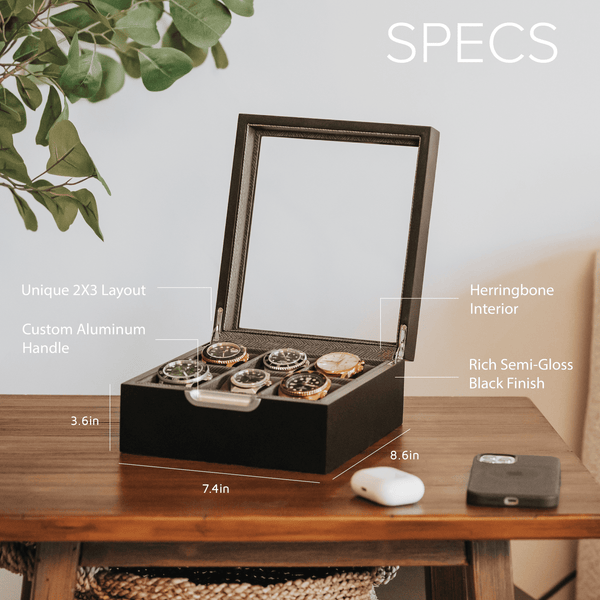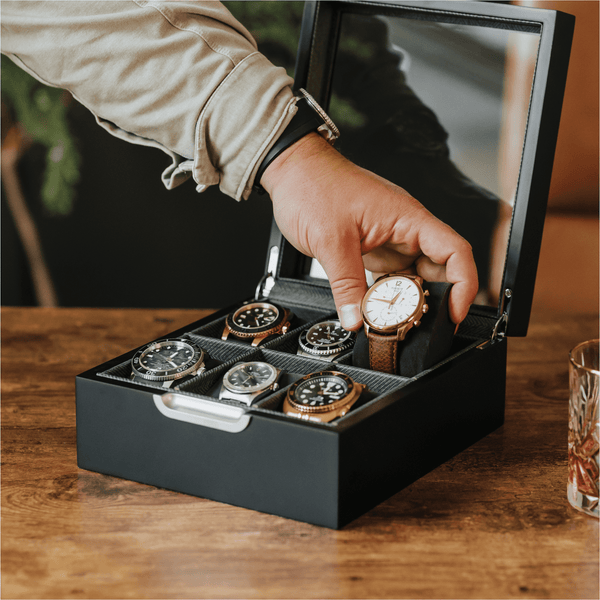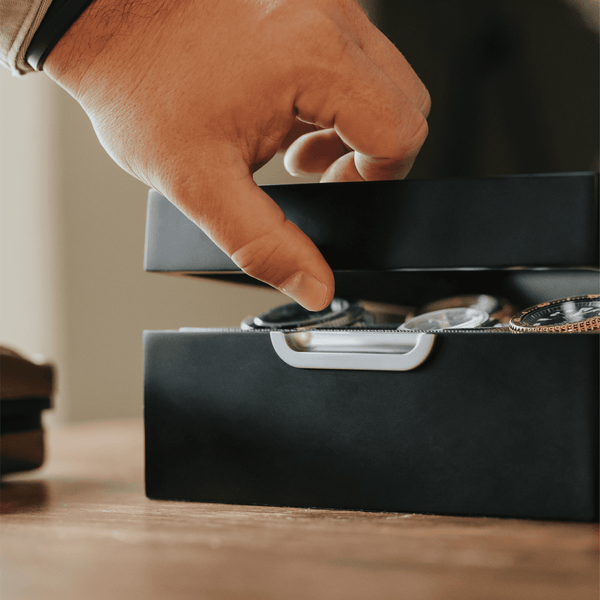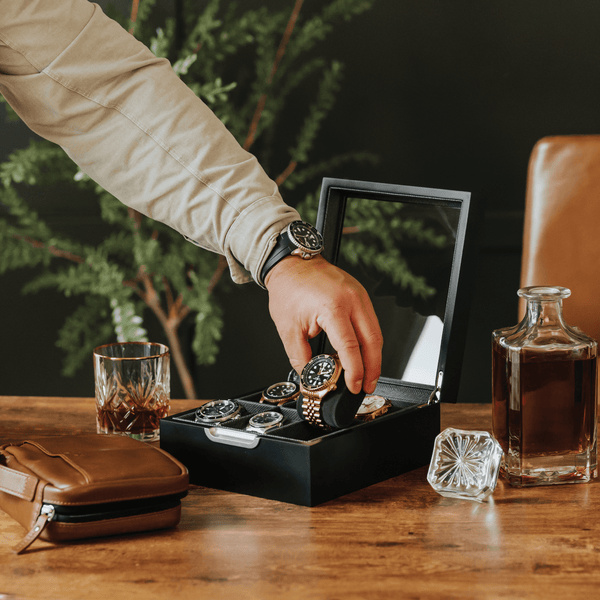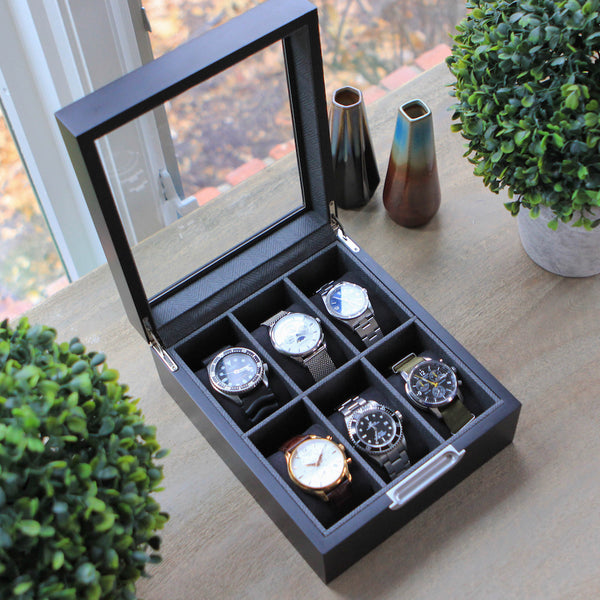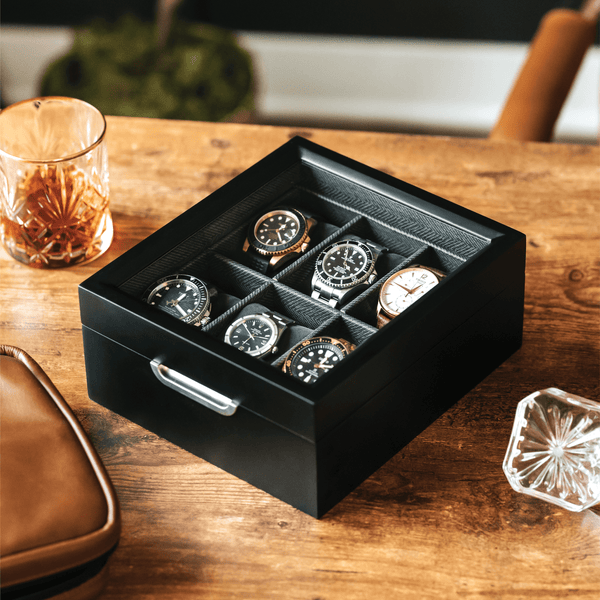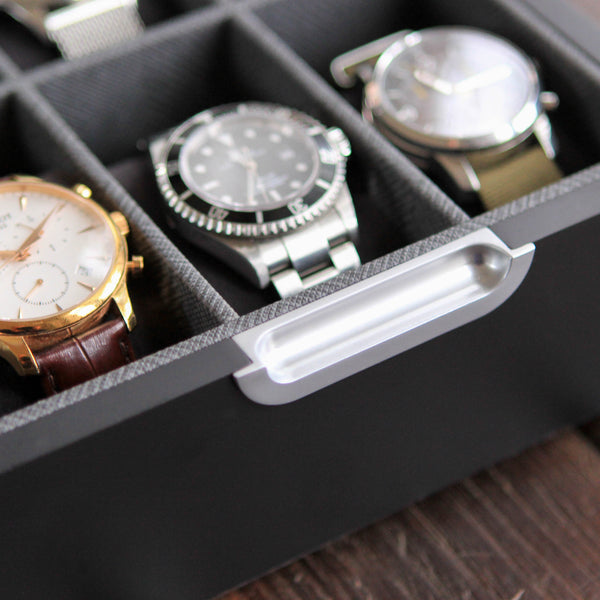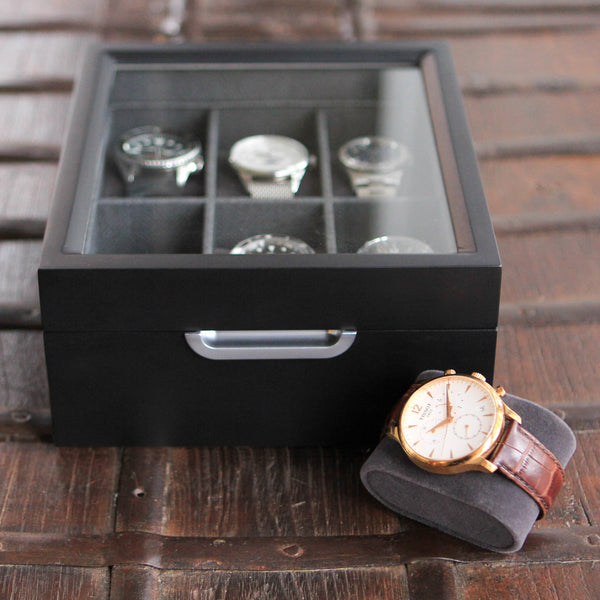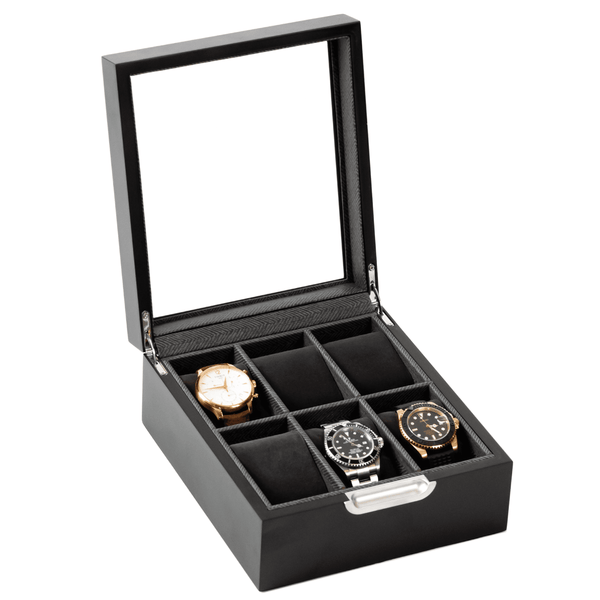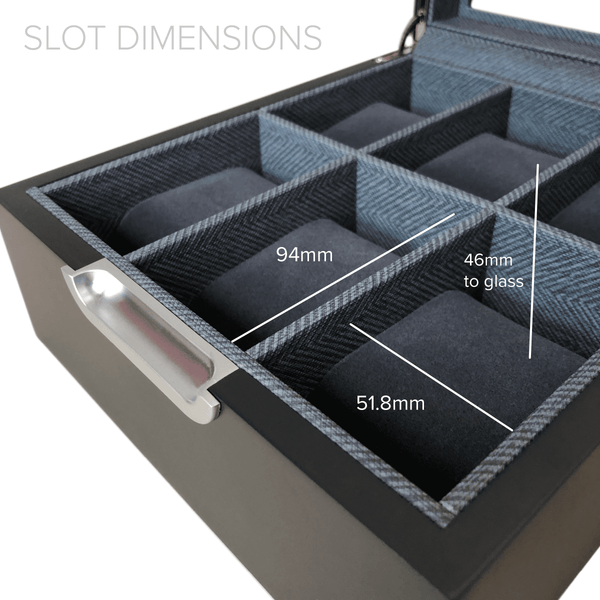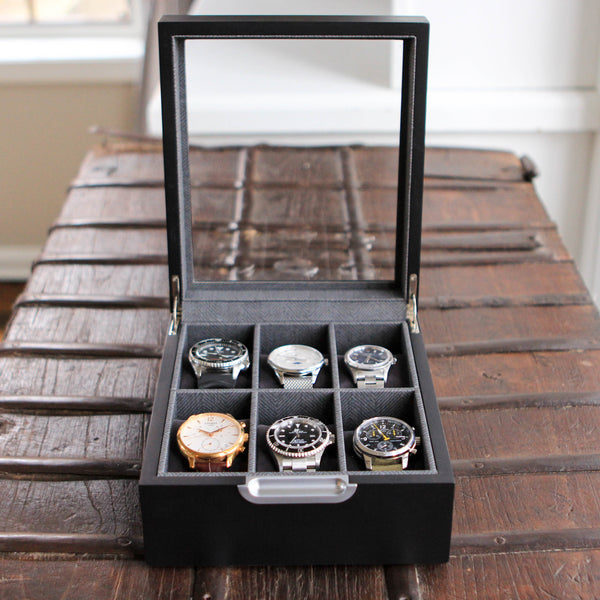 A New Layout For Your Watch   
We've set out to design the perfect watch box by using solid wood construction and incorporating simple and modern design elements. This design incorporates a unique 2x3 grid design to reduce the space needed to store your watches. We've also included a distinctive herringbone pattern for the interior that accentuates your watches. The felt on the watch pillows is ultra-soft that leaves you with a fantastic feeling every single time you put your watch around on the cushions.

THE 2x3 LAYOUT - This sleek and modern 2x3 layout sits more naturally on furniture surfaces. The uncommon layout and custom aluminum handle create a clean and modern look.


FRESH DESIGN - The watch case interior is lined with a unique herringbone finish, while the pillows are a gray plush texture that protects the underbellies of your watches.


ULTRA-SOFT - Our watch pillows have been designed to fit most sizes and styles of watches, including large faced watches and watches with small bands.

QUALITY FIRST - We include nothing but the best quality materials and construction. This watch box is comprised out of solid wood, and the lid is fitted with premium tempered glass and a solid aluminum inlaid handle.

MAGNETIC CLOSURE - Our timepiece safe, secure magnetic enclosure ensures the lid is adequately sealed. Protect your investments with this sleek and modern watch box design by Case Elegance.

Wood construction with a semi-gloss black finish
Custom molded aluminum handle 
Herringbone interior lining
Felt lining that protects your watches
Felt bottom that protects your furniture
Real glass lid 

---