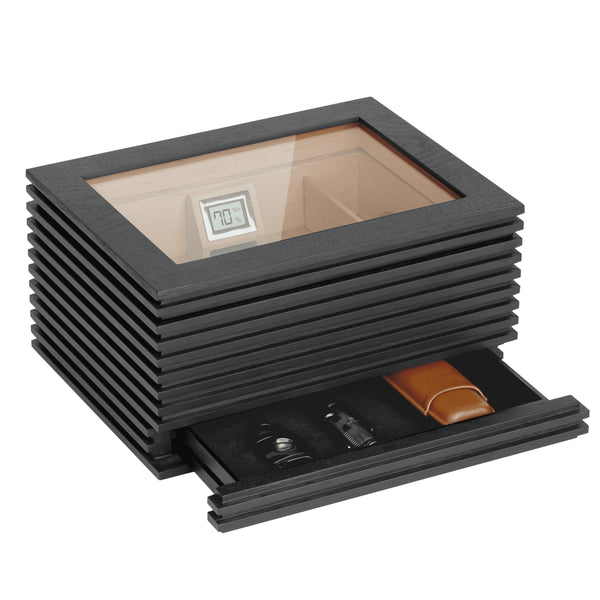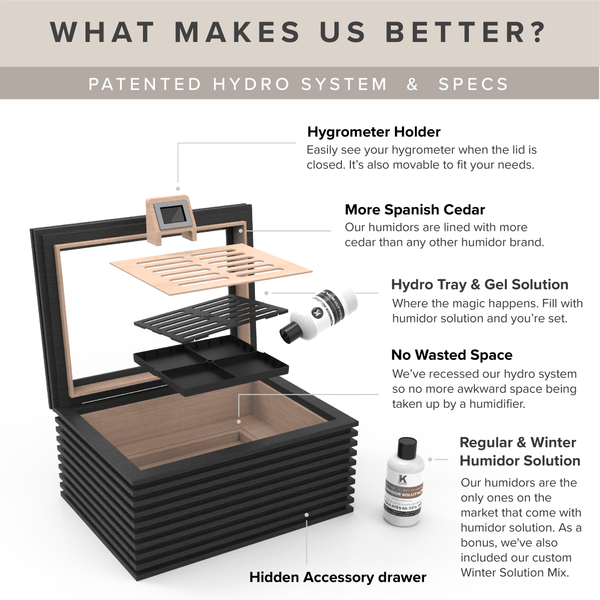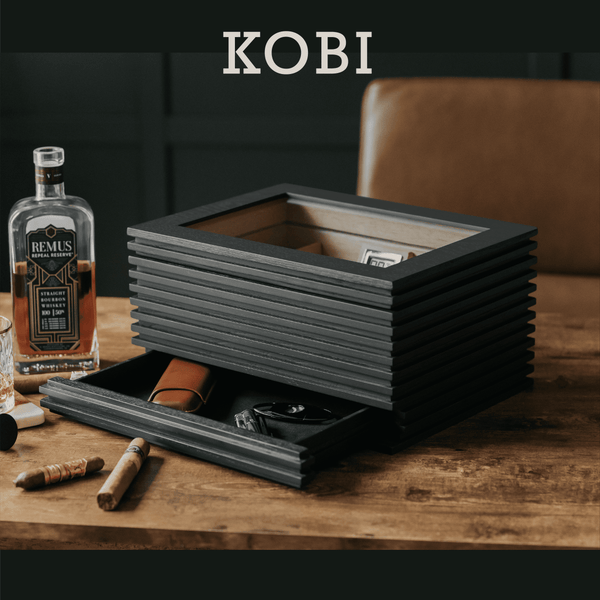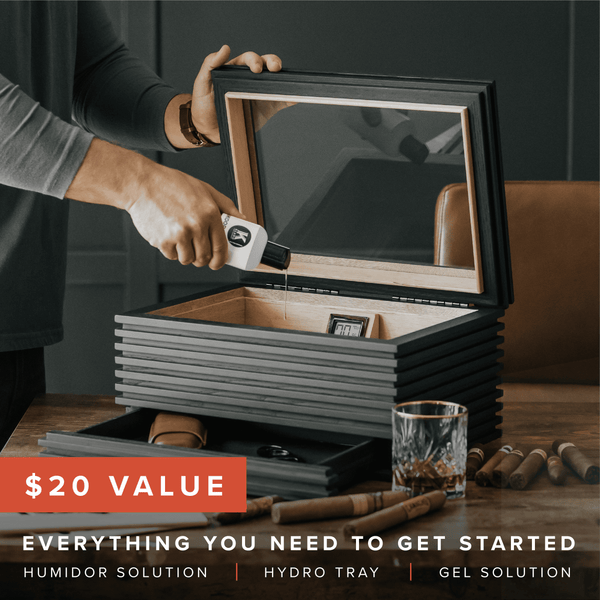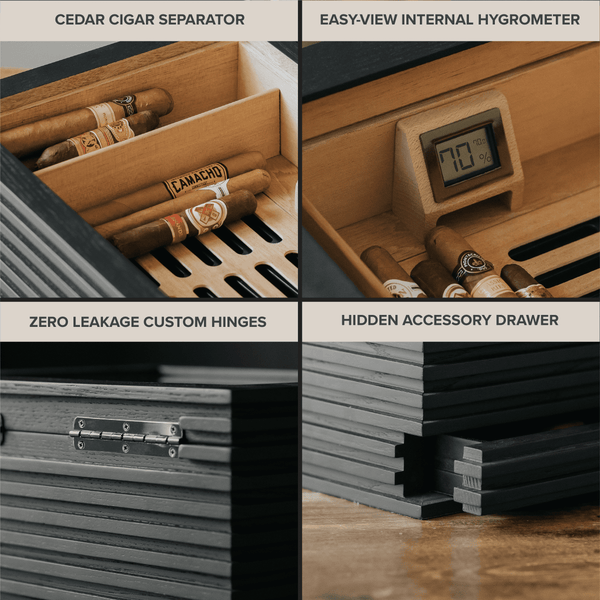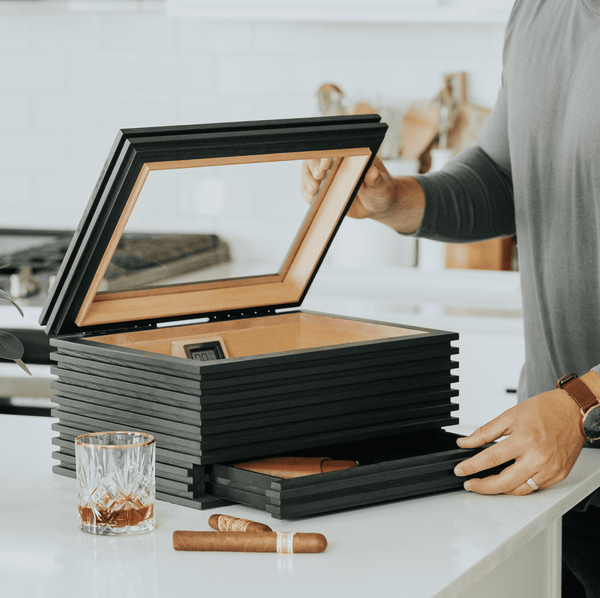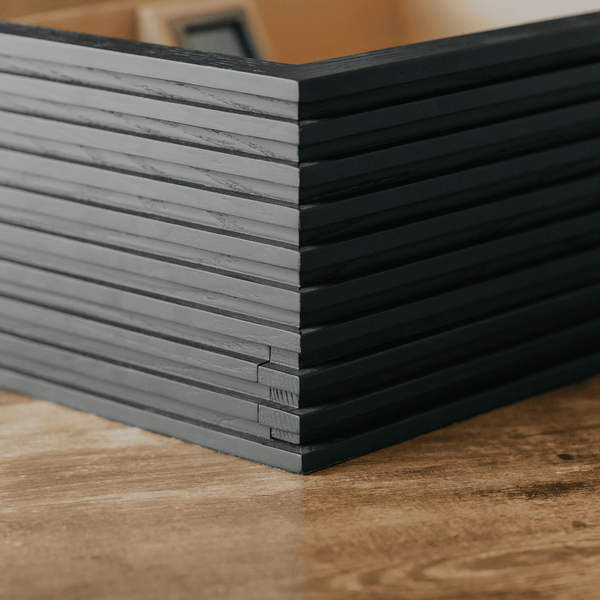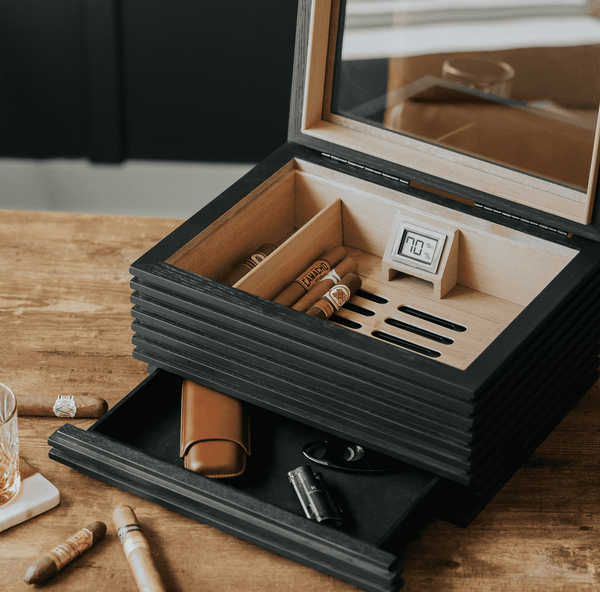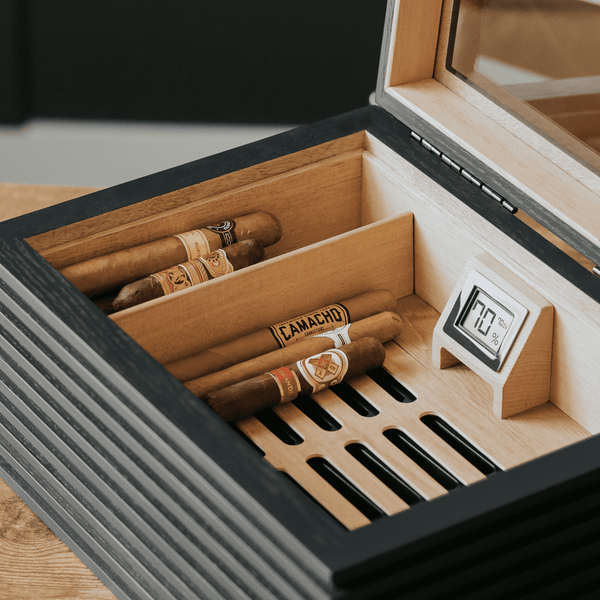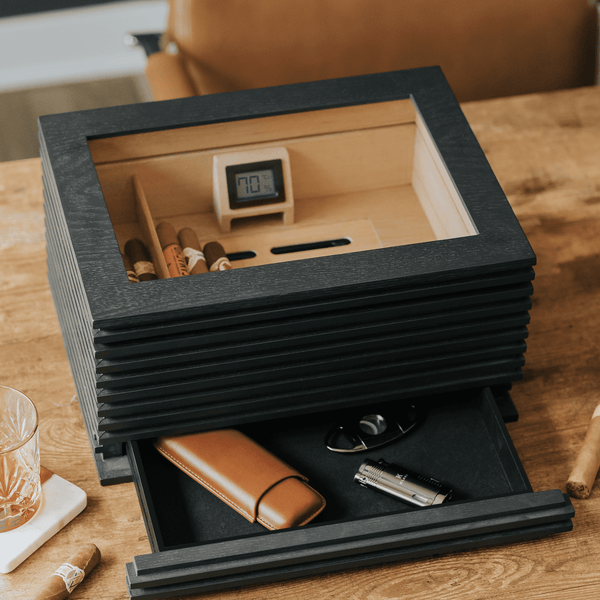 KLARO HUMIDORS - HOW WE'RE DIFFERENT
COMPLETE HUMIDIFICATION SYSTEM
Klaro humidors will be the easiest humidor you've ever seasoned and maintained. Comes with everything you need including 2 bottles of humidor solution, a pack of gel crystals and the hydro tray. Of course we give you detailed written and video instructions, backed by amazing support so we'll be with you every step of the way.
ACCURATE HYGROMETER
Our digital hygrometers are silicone gasket sealed from back to front, and include the most accurate european sensor on the market. You'll never have to wonder whether your cigars are taken care of.
MORE CEDAR
Klaro humidors have more Spanish cedar than any other brand on the market. Spanish cedar keeps away cigar beetles and makes sure your cigars are always the right humidity.
TIGHT SEAL
Our seals have been re-engineered to ensure an incredibly air-tight fit. We have custom rear hinges that lock in the seal. We also have super fat cedar coamings that will expand as your humidity increases to really ensure your smokes stay fresh for the long haul.
One-Of-A-Kind
Introducing the KOBI Glass Top Humidor by Klaro. This large humidor boasts a one-of-a-kind exterior with slatted wood paneling that blends the humidor lid and accessory drawer. A precise digital hygrometer sits in a movable wood holder with an angeled view, making it easy to see the humidity inside your humidor without opening the lid. Unlike the competitors, the inside is lined with 5mm thick solid cedar walls that lock in humidity, making your cigar storage effortless. While the other guys give you little to nothing, we've included everything you need to get up and running with your new Klaro humidor. We include our custom patent-pending Hydro System, which comes with a humidification tray, one bottle of regular Humidor Solution, and one bottle of Winter + Dry Climate Humidor Solution Mix. At Klaro, you are never left wanting more out of the box.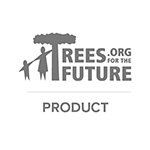 We have partnered with Trees for the Future to offset the wood manufacturing in our products. We plant one tree for every wooden product we sell.
WHAT MAKES US BETTER? - Complete humidification system with humidor solution to get you started, more cedar, gasket-sealed hygrometers, an accessory drawer for your essentials, and an air-tight sealing lid. Your cigars will be stored with a humidor from a company that cares.


EVERYTHING INCLUDED TO GET STARTED - The Hydro System is a fully integrated humidity solution that includes 2 starter bottles of humidity solution. While the other guys give you nothing or cheap sponges that don't work, our humidity system is straightforward and dials in the humidity between 65-72% RH, depending on your preference.


MORE CEDAR - While the other humidors include .2mm thick cedar veneer, the interior of the KOBI is packed with 5mm thick cedar coaming that properly seasons your sticks while making your humidor maintenance seamless.


ACCESSORY DRAWER - KEEP YOUR TOOLS HANDY - Store your torch lighter, cutter, travel case, and other Klaro accessories in the soft felt-lined drawer. when closed, the unique drawer on the KOBI humidor blends in with the exterior to create a seamless appearance. (Accessories Not Included)


DIGITAL HYGROMETER - Klaro digital hygrometers are designed from the ground up to be more accurate and prevent leaks inside and out using silicone seals and the best humidity sensors in their class.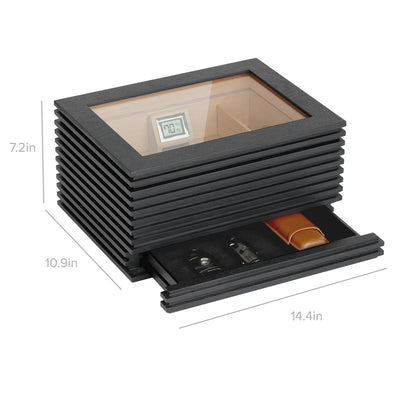 Dark gray wood slat exterior
Wood construction 
Easy-view internal hygrometer holder
Includes full Hydro System ™ (Hydro Tray™ and two bottles of Klaro Humidor Solution)
Felt lined drawer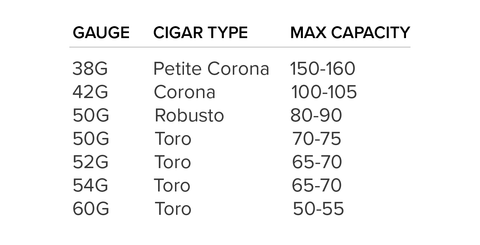 A Modern Take
An exquisitely designed humidor that is unlike any other on the humidor market. The modern wood slat structure blends the exterior lid and drawer into one cohesive design. Finished in dark grey with a unique wood grain, this is sure to be a conversation starter.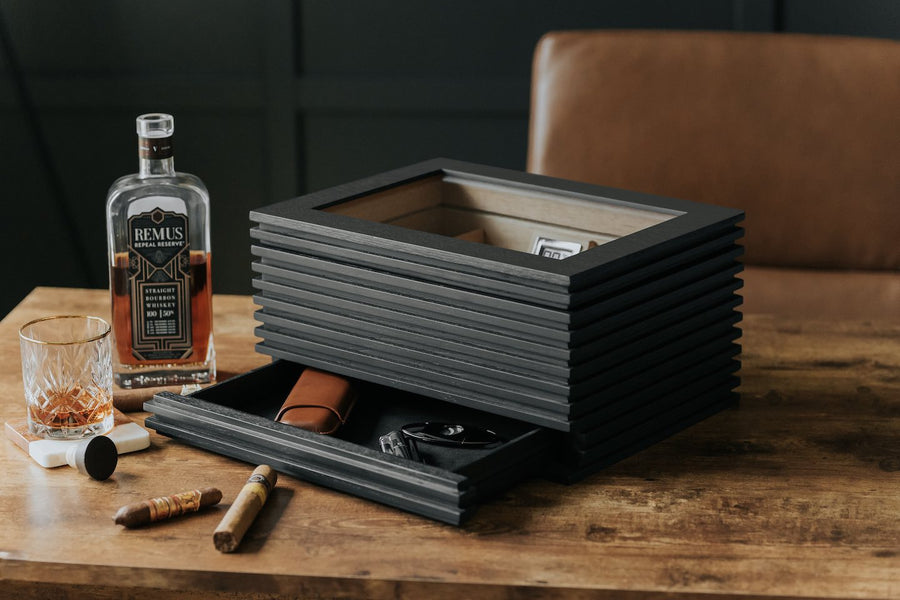 Keep Your Humidor Accessories Handy
We wanted to put a stop to forgotten accessories. The staple accessory drawer from Klaro easily holds all of your Klaro torch lighters, cigar cutters, and cigar travel cases. The inside is lined with butter-soft felt to protect your smoking companions.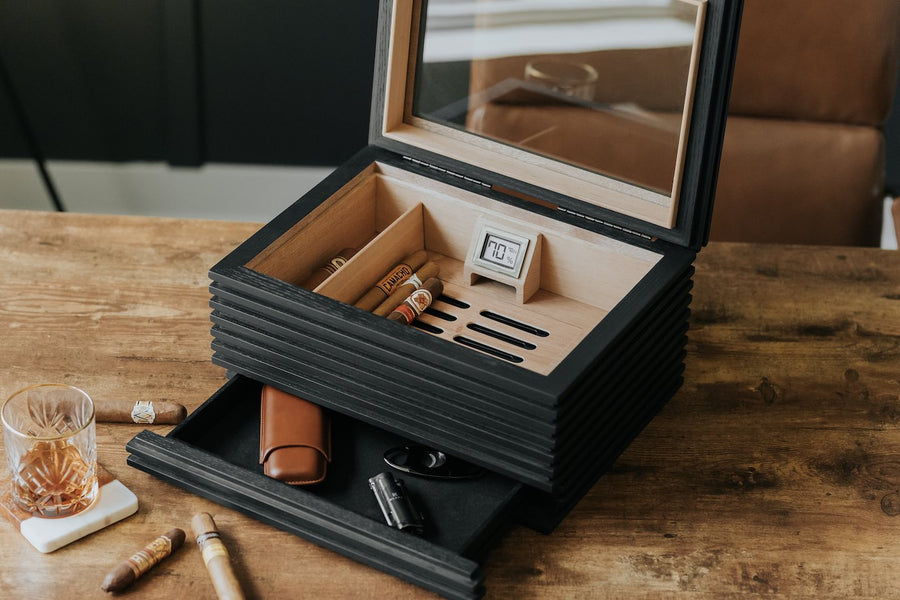 More Spanish Cedar
We take great pride in designing quality cigar humidors that don't cut corners on wood construction. Our humidors are packed with more cedar than any other manufacturer. Your cigars will thank you.
---