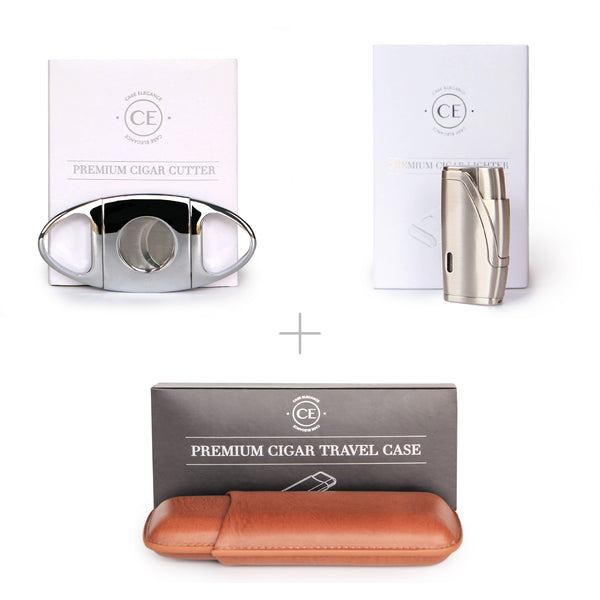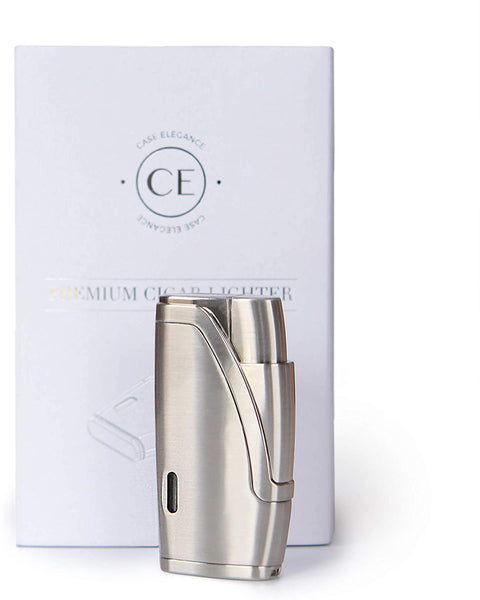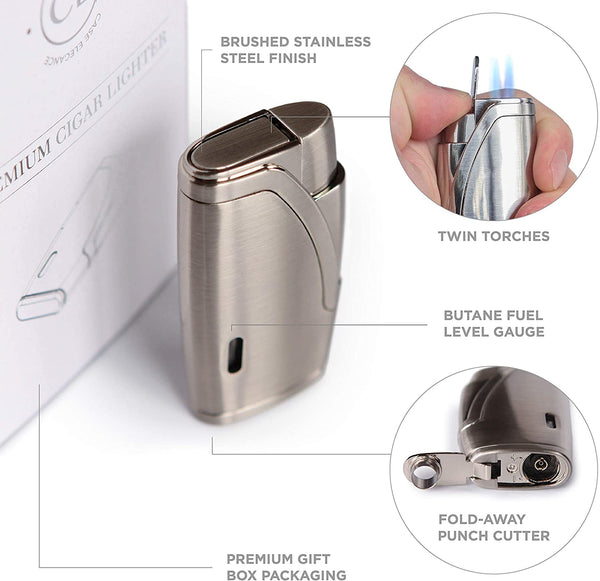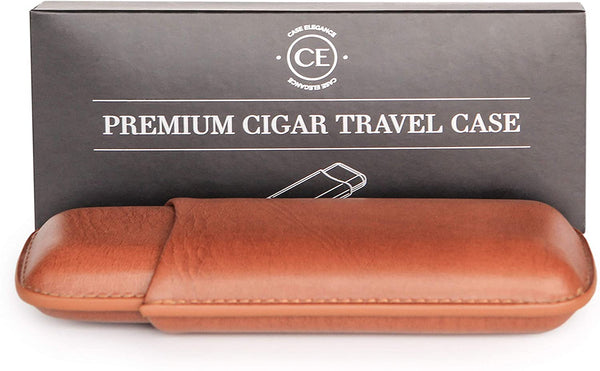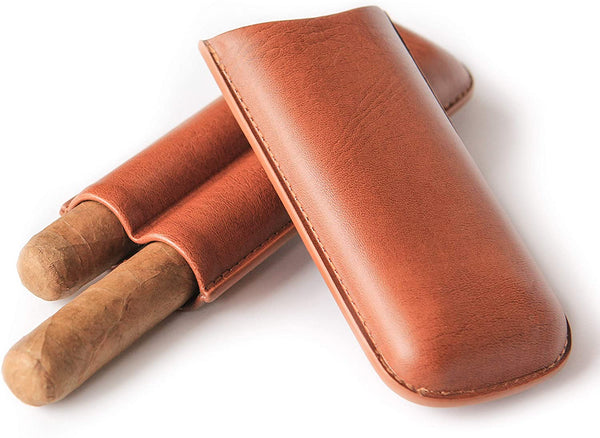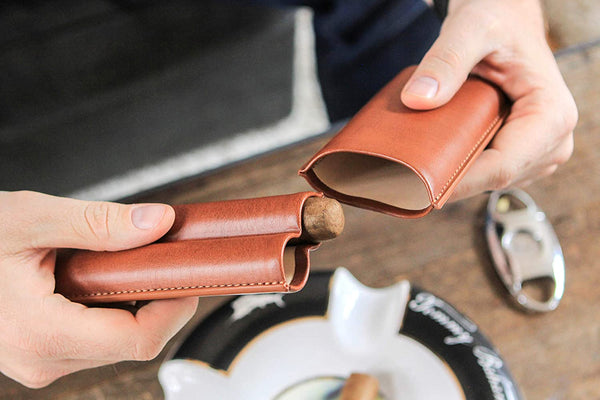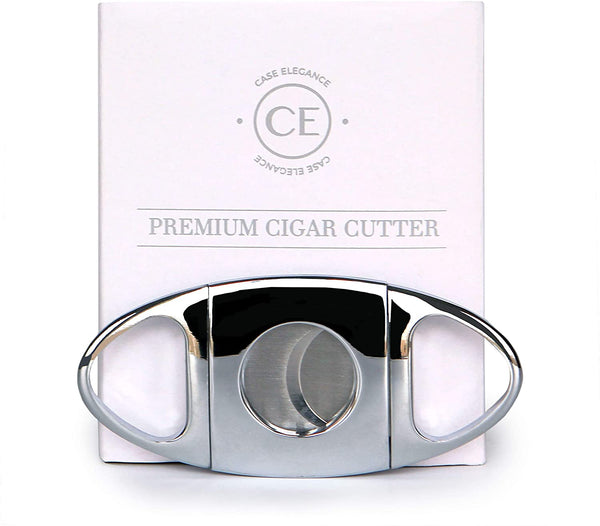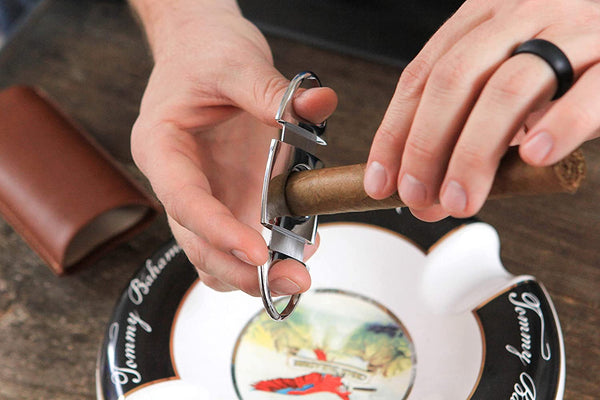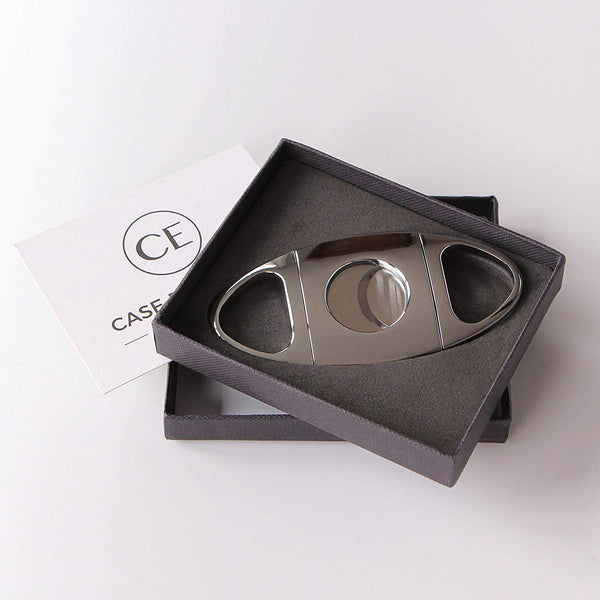 A perfect set
Included is one elegant and reliable torch lighter matching double guillotine stainless steel cutter. Also included is a semi-hard shell travel case that has a low lightweight profile, making it ideal for transporting your cigars. This set is specifically designed to fit inside the bottom drawer of any of our Klaro humidors. It's time to elevate your cigar smoking experience with this top-notch cigar accessory kit.


CIGAR CUTTER - stainless steel and made to last, you can feel the quality as you cut your cigar

2 CIGAR TRAVEL CASE - Great for when you need to take a quick trip with a couple of cigars

STAINLESS LIGHTER - simple yet refined stainless steel 2 torch lighter (butane sold separately)

GIFT-READY PACKAGING - This cigar accessory kit comes tightly packed in a beautiful, gift-ready packaging box and sleeve. The presentation-ready packaging makes this an easy go-to gift.

IMPORTANT NOTE: Because of international shipping regulations, we are unable to sell the lighter with fluid. Please consider buying butane fuel with this purchase.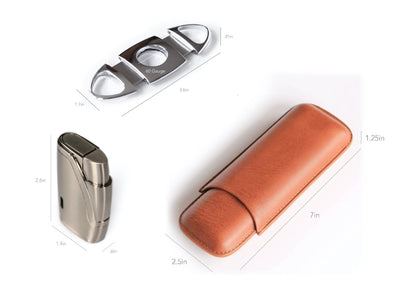 Brushed chrome finish
Steel Construction

Chestnut brown vegan leather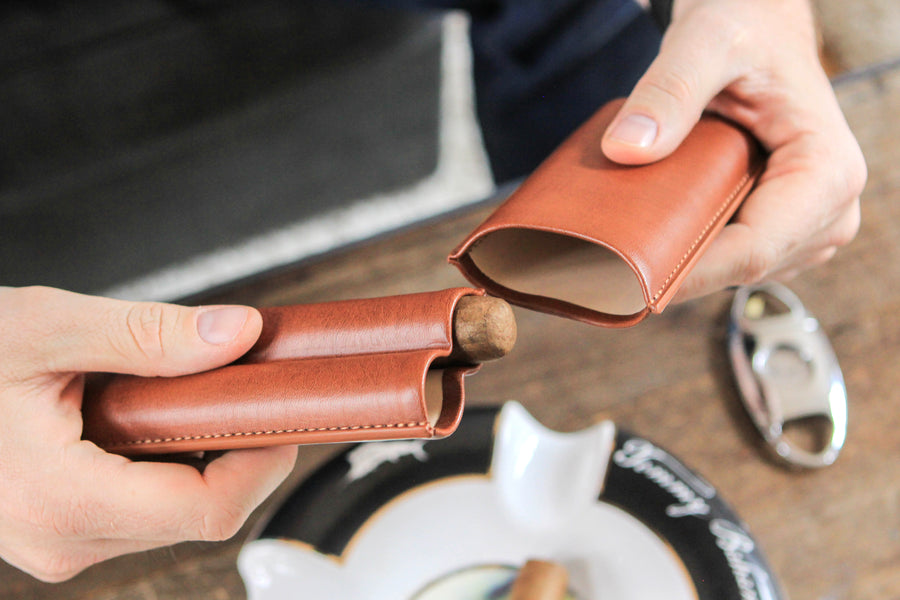 Premium Quality Materials
Each material used is hand selected and tested by our team to ensure that you receive the highest quality products. Only the best for the best!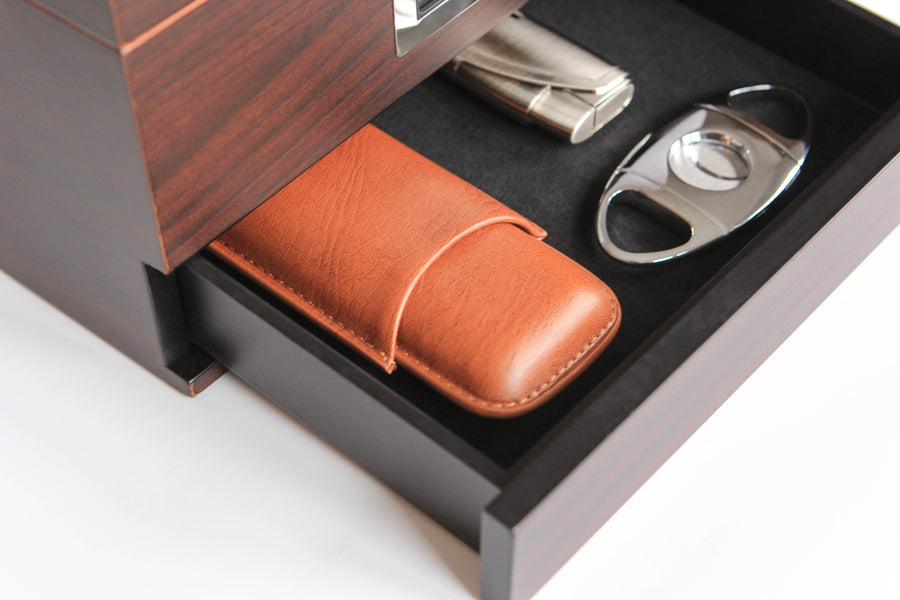 Designed To Fit In Our Renzo Humidor
The lighter and cutter set, along with the cigar travel case, were specifically designed to fit in our Renzo Glass Top Humidor by Klaro. Show off all your tools in the luxe snug-fitting foam.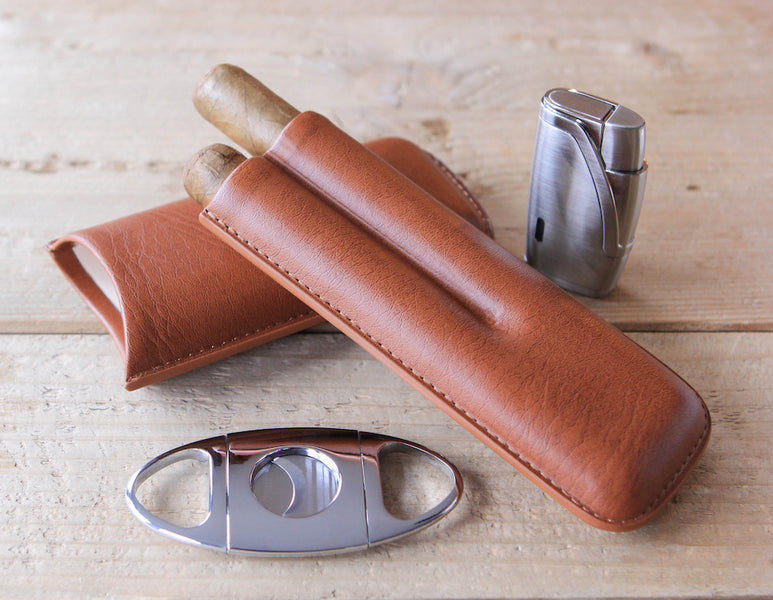 The Perfect Set
Between the brushed chrome finish and premium leather, these three accessories boast a classy aesthetic. The feel and weight of each accessory exemplify the highest level of quality and construction.
---