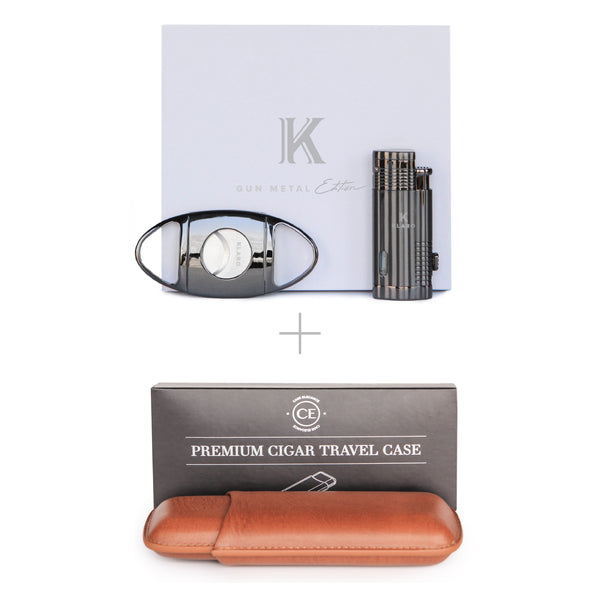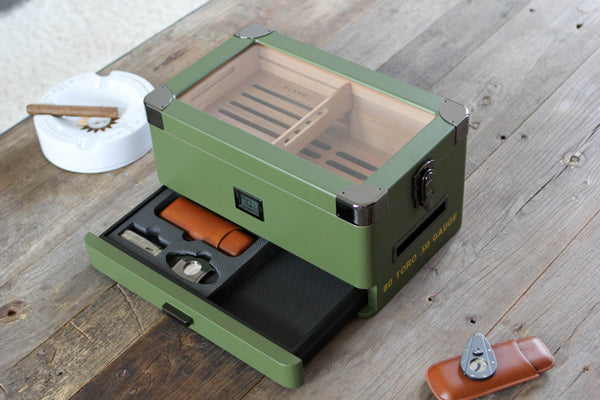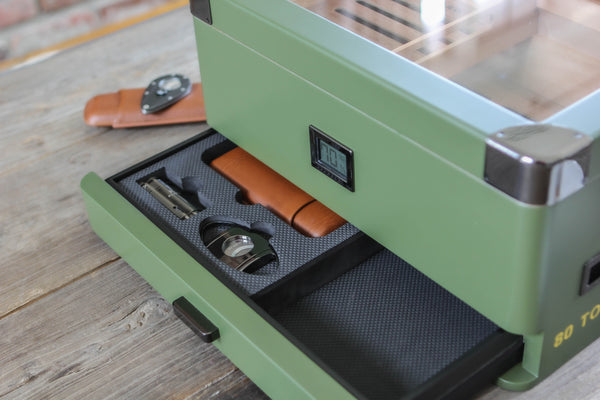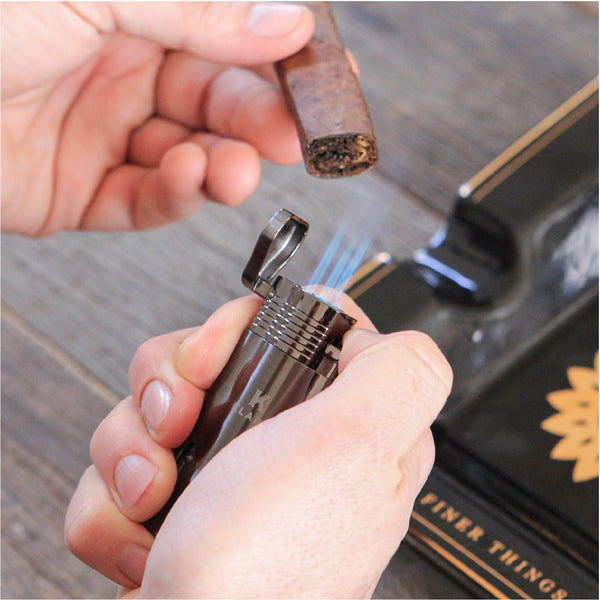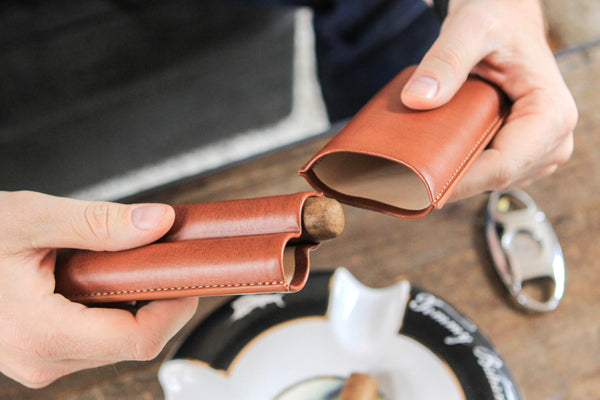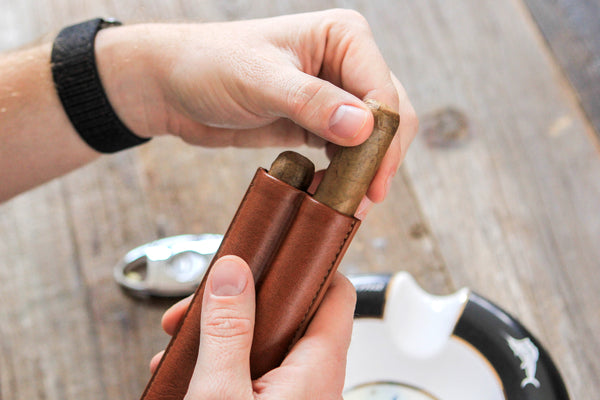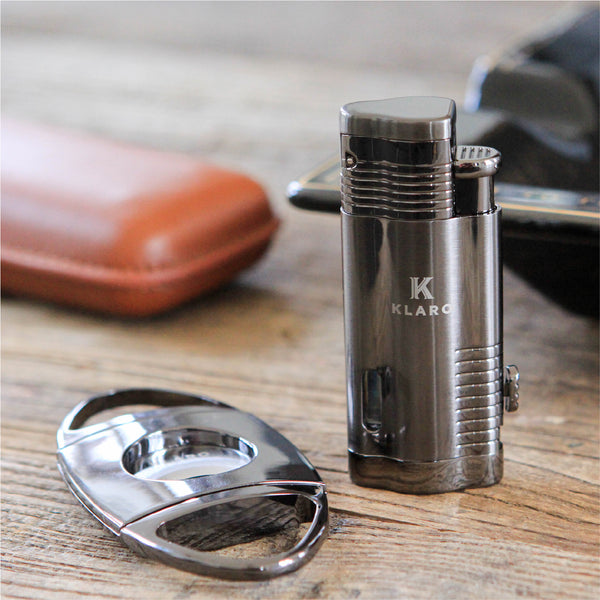 A perfect pair 
Included is one triple-torch wind-proof cigar lighter and one matching double guillotine stainless steel cutter. Also included is a semi-hard shell travel case that has a low lightweight profile, making it ideal for transporting your cigars. We've carefully crafted the metal plating to be a modern polished gunmetal finish that will match your military humidor. While this accessory kit will comfortably fit into any of our Klaro humidor drawers, it was specifically designed to fit into the new Military Humidor drawer foam by Klaro. It's time to elevate your cigar smoking experience with this top-notch cigar accessory kit.


SHARPEST CUT - Included is a polished Gun Metal Finish twin guillotine cigar cutter. Months of effort went into ensuring this cutter has the sharpest blades and the smoothest movement. This modern cutter has the perfect no-tricks cut that your cigars deserve.


TRIPLE TORCH FLAME - The powerful three jet torches provide a reliable and robust flame for your cigars. A spring-loaded protective lid covers the torch heads when it's not in use. It's simple to adjust the flame size, rotate the flame nozzle on the lighter's bottom.


CHESTNUT FINISH - The luxurious chestnut vegan leather boasts a rich finish that is sure to draw compliments. The inside of the case is lined with soft vegan leather to protect your cigars.


GIFT-READY PACKAGING - This cigar accessory kit comes tightly packed in a beautiful, gift-ready packaging box and sleeve. The presentation-ready packaging makes this an easy go-to gift.


IMPORTANT NOTE: Because of international shipping regulations, we are unable to sell the lighter with fluid. Please consider buying butane fuel with this purchase.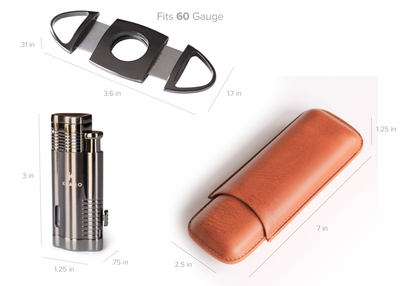 Polished gunmetal finish 
Chestnut brown vegan leather;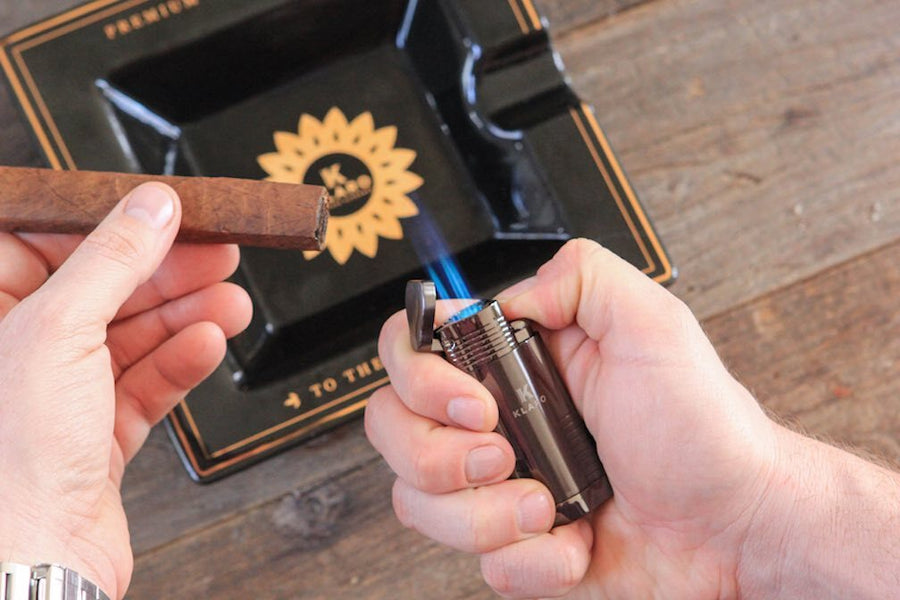 A Reliable Flame
Each lighter is tested at the factory level to ensure that you have a robust flame for your cigars. Simply peer into the fuel gauge window to see how much butane is left in your lighter.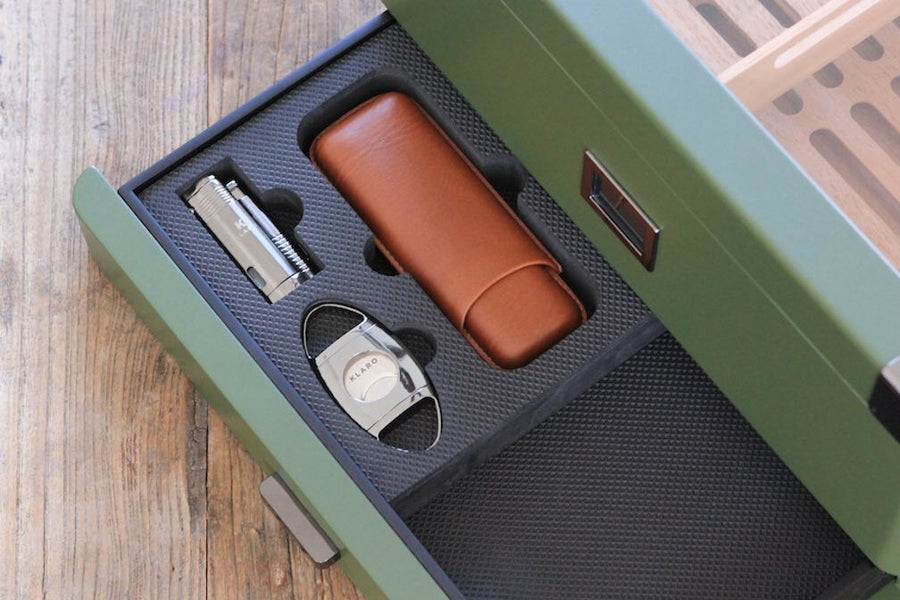 Made to Fit In Our Military Humidor
The Gunmetal Edition lighter and cutter set, along with the cigar travel case, were specifically designed to fit in our new Military Humidor by Klaro. Show off all your tools in the luxe snug-fitting foam.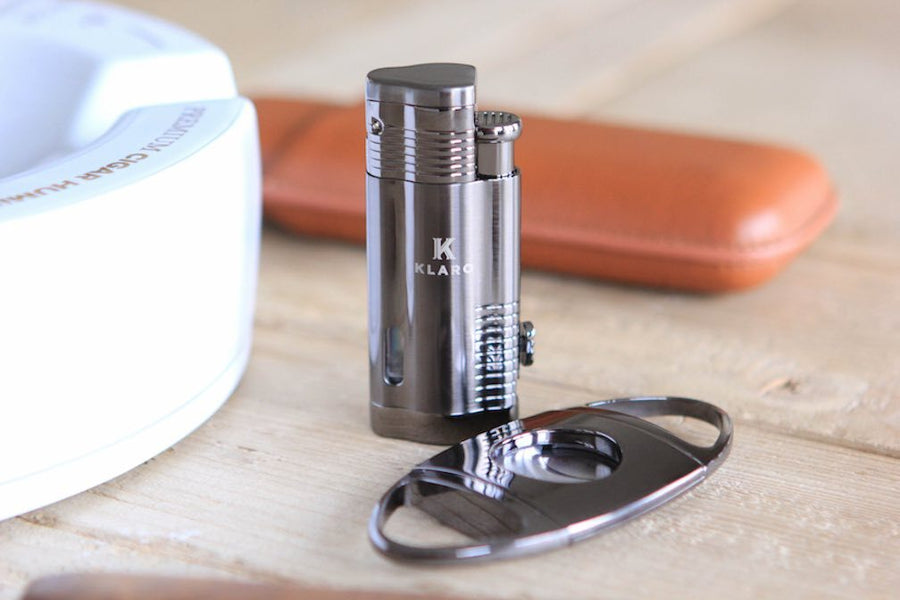 The Perfect Set
Between the gunmetal plating and premium leather, these three accessories boast a classy, modern aesthetic. The feel and weight of each accessory exemplify the highest level of quality and construction.
---