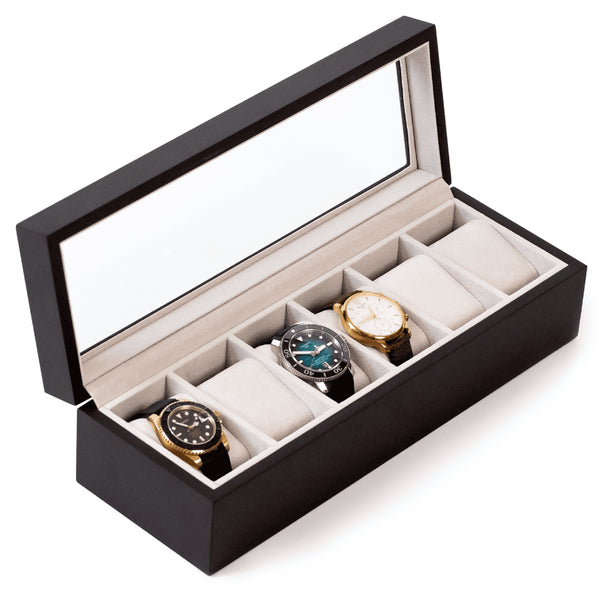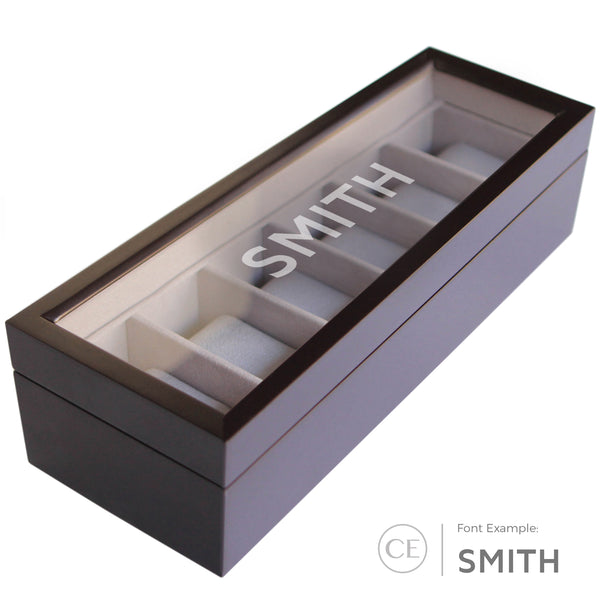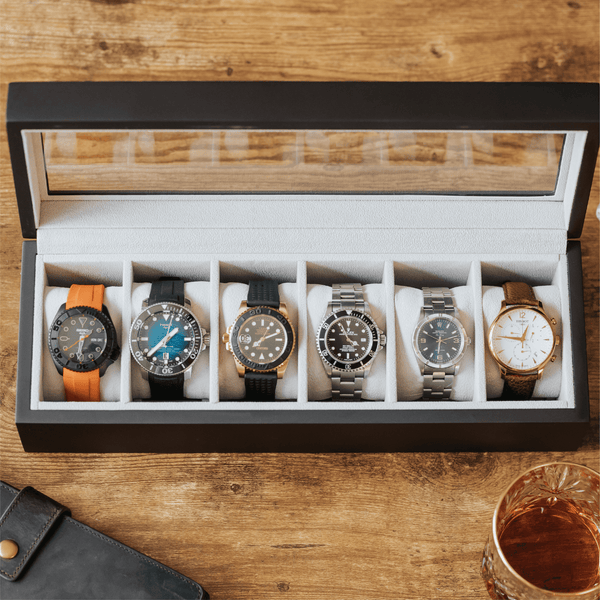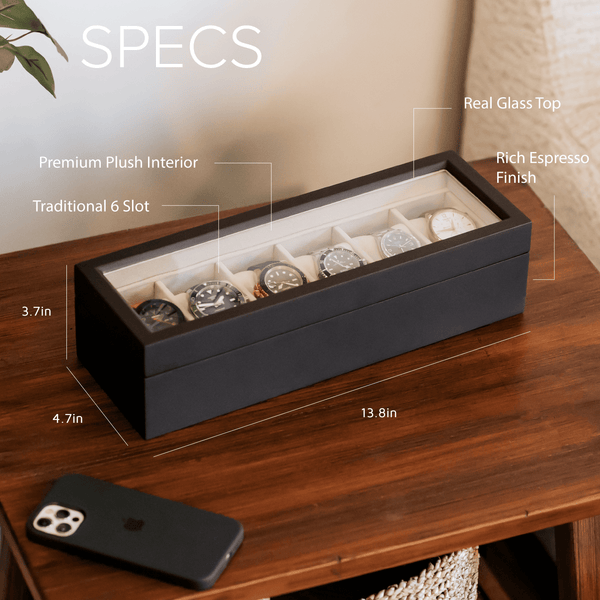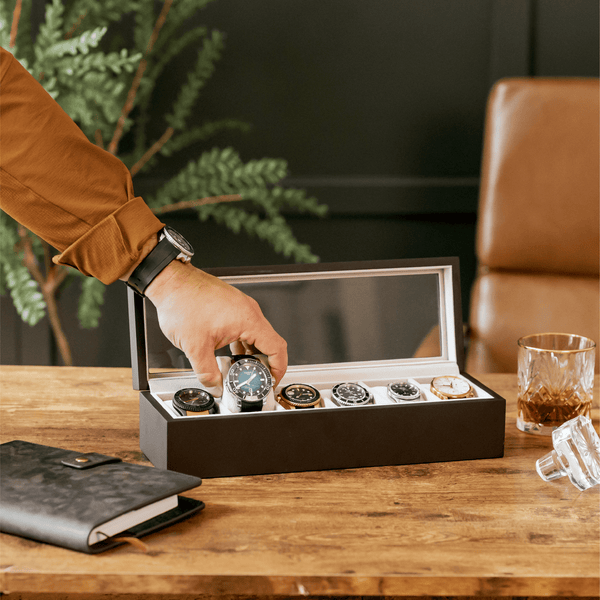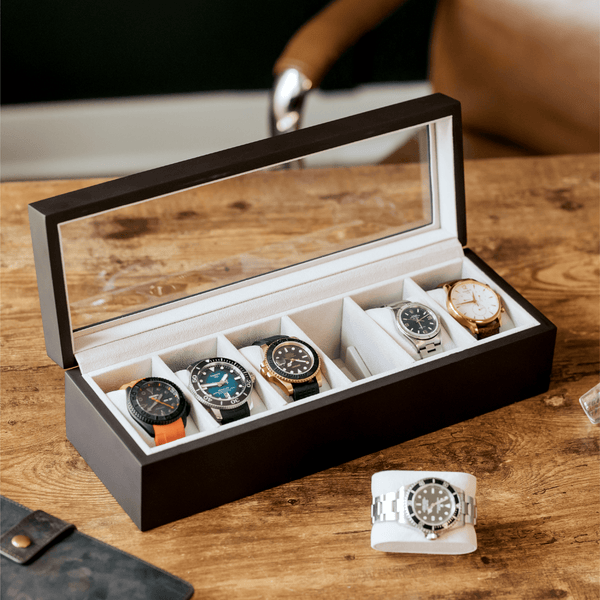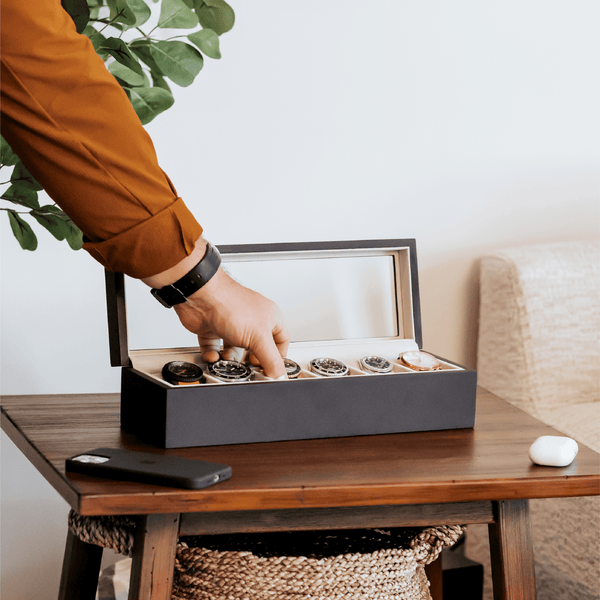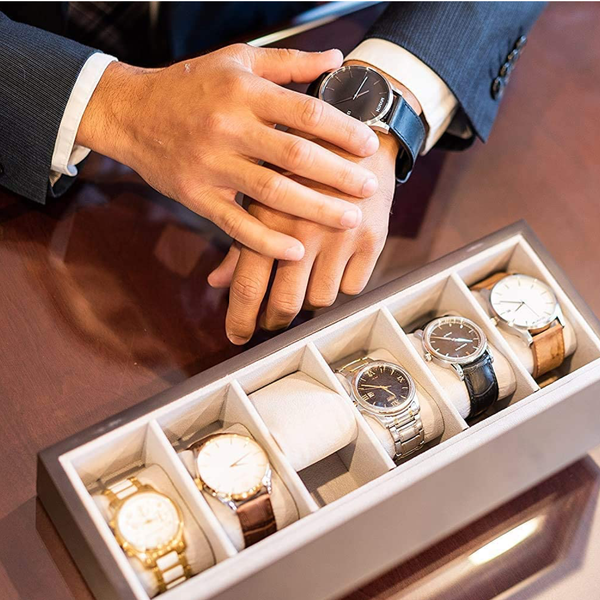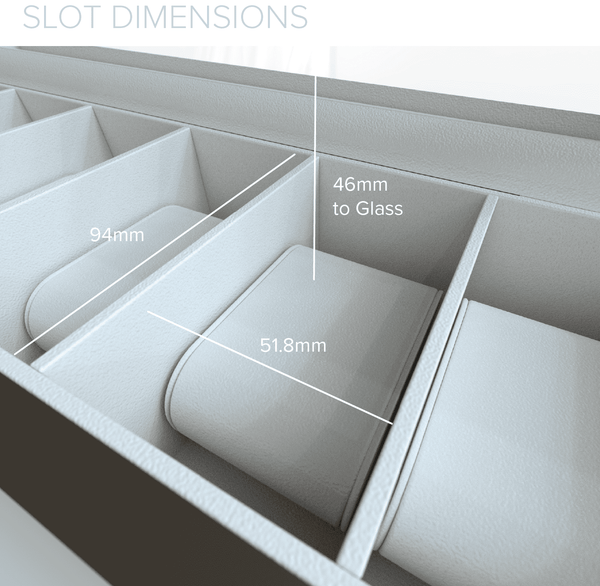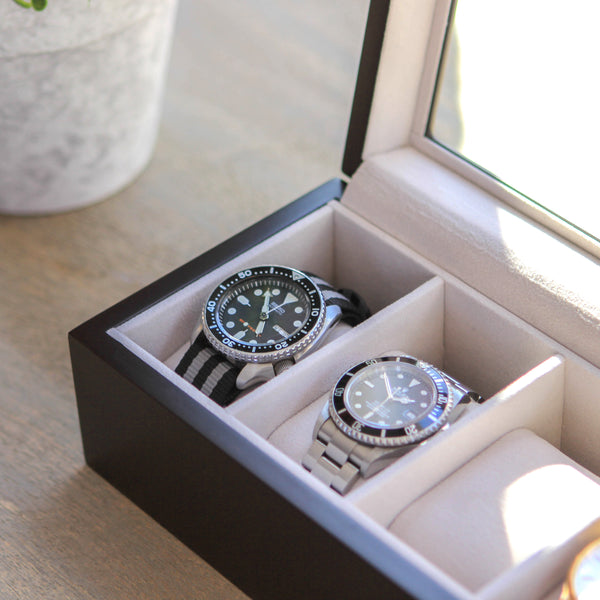 A Staple In Watch Storage 
Here at Case Elegance, we've set out to design the perfect watch box by using solid wood construction and incorporating simple and modern design elements. Magnets have been embedded in the lid and are finely tuned to help keep the lid closed and secure while also allowing you to open it easily. Leave no watch behind with our included ultra-soft watch pillows that compress to fit several different sizes and types of watches. Store and display your watches properly with this wood watch box.
Our refreshing design carefully incorporates deep ridges, straight lines, and a real glass top display.


We've simplified closing your watch box with our timepiece safe magnetic enclosure, ensuring the lid stays tightly locked in place.


Our ultra-soft watch pillows have been designed to fit most sizes and styles of watches, including large faced watches and watches with small bands. 

The finely tuned Case Elegance espresso color is slightly glossed and paired with a black felt bottom that prevents any furniture surface from scratching.
Wood construction with a semi-gloss espresso finish
Felt lining that protects your watches
Felt bottom that protects your furniture
Real glass lid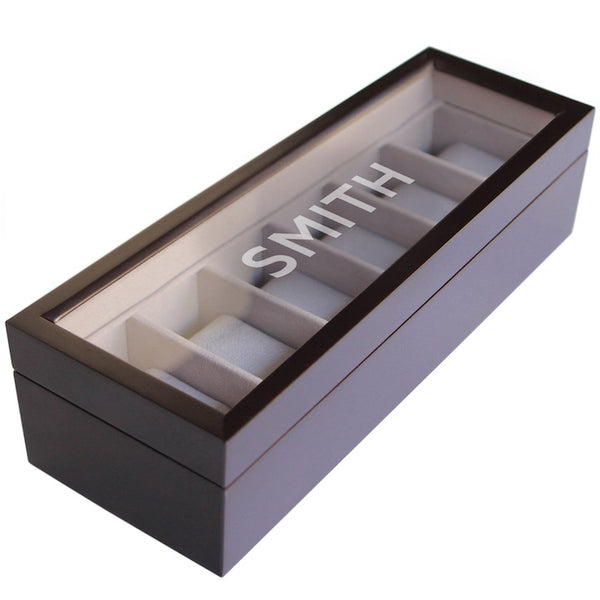 Personal touch
Add that extra personal touch to truly make it your own or gift this to someone special. Our laser engraver perfectly etches your initial and last name, creating a deep rich look in the top glass covering.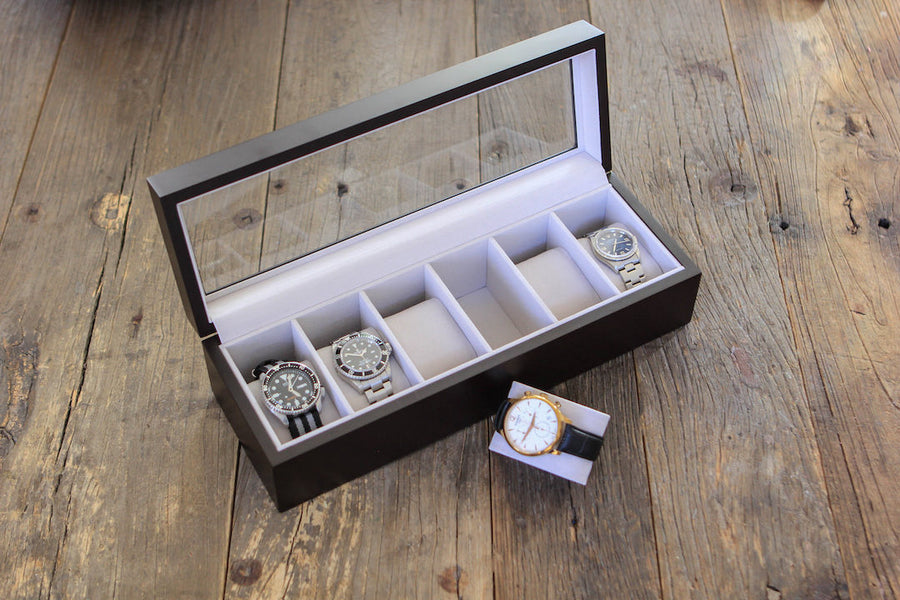 Serious flexibility
Our 6 watch pillows contract to allow almost any sized watch to fit. Soft plush texture helps to protect the underbellies of your timepieces. Partitions help separate and protect the watches from moving around freely.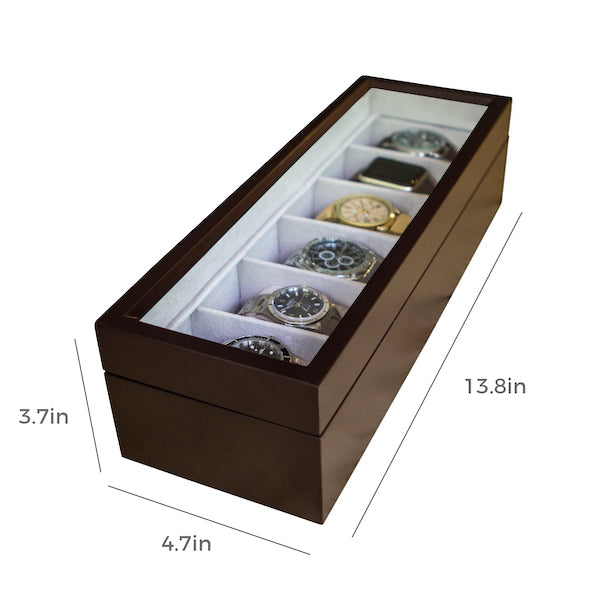 Simple yet refined
From the sharp edges to the hidden rear hinges, this watch box exudes a simple and elegant design. The exterior is a finely tuned semi-gloss espresso that compliments most surfaces it sits on.
---