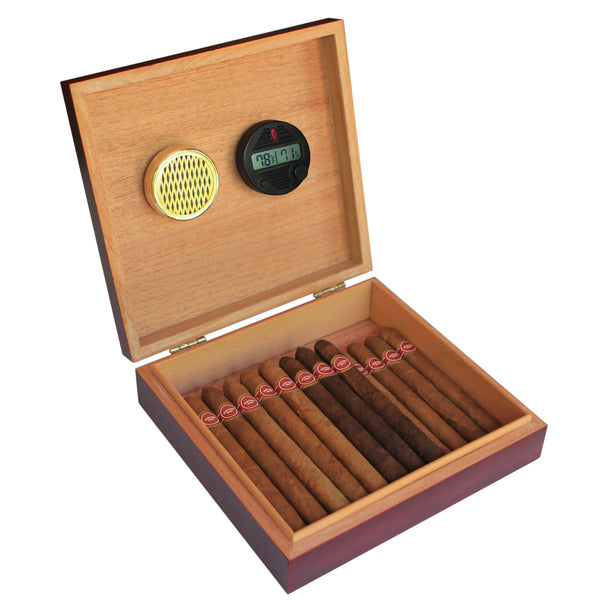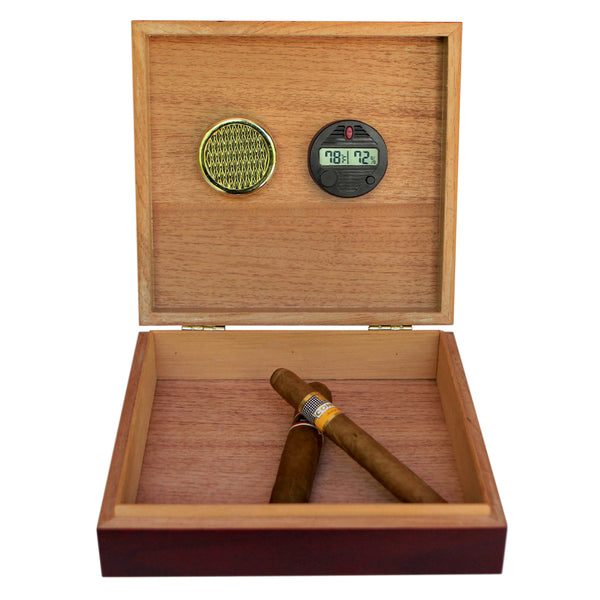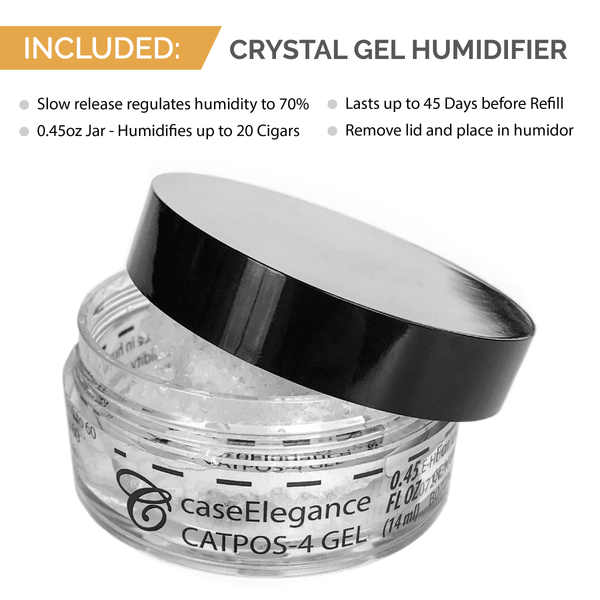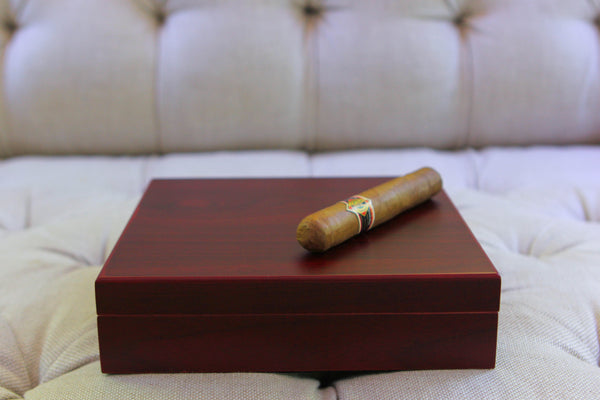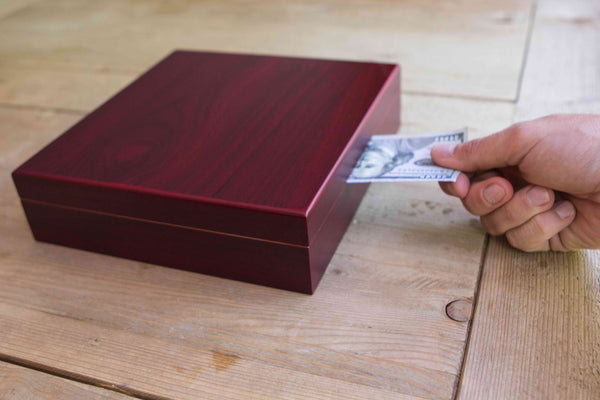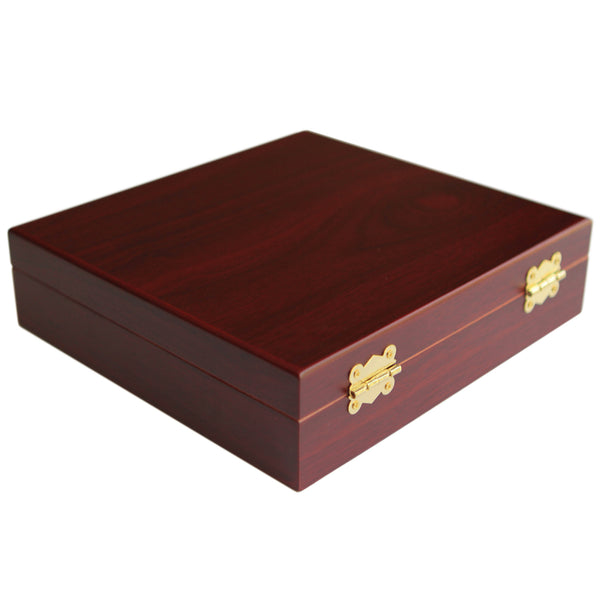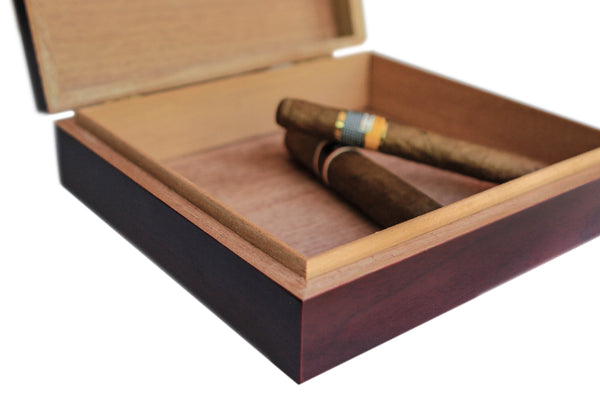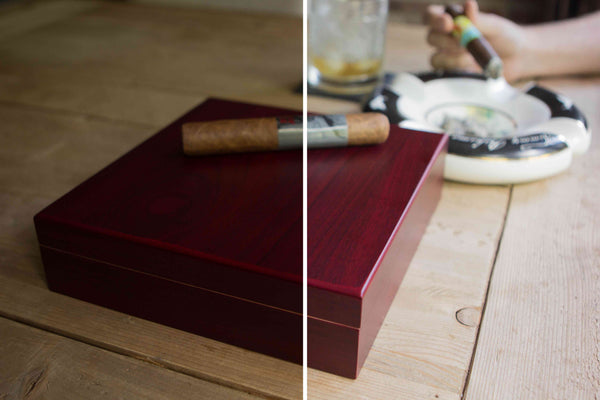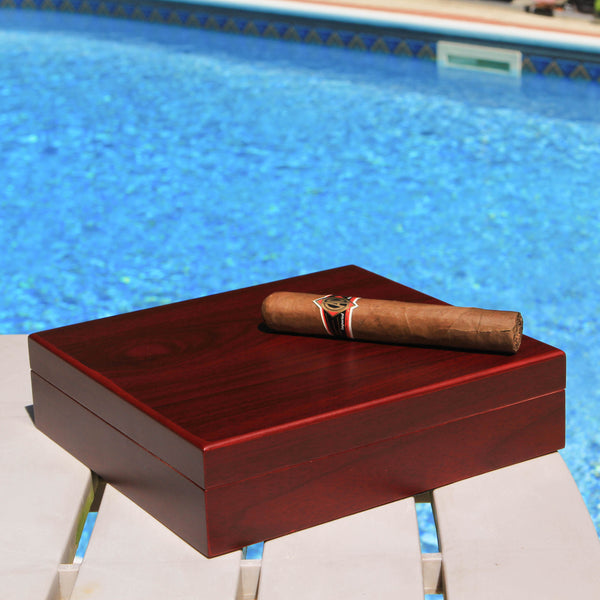 KLARO HUMIDORS - HOW WE'RE DIFFERENT
COMPLETE HUMIDIFICATION SYSTEM
Klaro humidors will be the easiest humidor you've ever seasoned and maintained. Comes with everything you need including 2 bottles of humidor solution, a pack of gel crystals and the hydro tray. Of course we give you detailed written and video instructions, backed by amazing support so we'll be with you every step of the way.
ACCURATE HYGROMETER
Our digital hygrometers are silicone gasket sealed from back to front, and include the most accurate european sensor on the market. You'll never have to wonder whether your cigars are taken care of.
MORE CEDAR
Klaro humidors have more Spanish cedar than any other brand on the market. Spanish cedar keeps away cigar beetles and makes sure your cigars are always the right humidity.
TIGHT SEAL
Our seals have been re-engineered to ensure an incredibly air-tight fit. We have custom rear hinges that lock in the seal. We also have super fat cedar coamings that will expand as your humidity increases to really ensure your smokes stay fresh for the long haul.
Simple Elegance 
At Klaro, we created this elegant and easy-to-use humidor for the novice smoker or those needing another humidor at a secondary location. Simply put, this is the best value cigar humidor on the market for those that occasionally enjoy a cigar.

RICH CHERRY FINISH - This humidor is finished with a rich classic cherry wood finish. 

REAL SPANISH CEDAR - Real Spanish cedar coaming and inlay makes this humidor a moisture-holding machine. Keep those smokes just how you like them.

DIGITAL HYGROMETER - Newly included is an accurate digital hygrometer. This high-quality hygrometer accurately measures the inside humidity eliminating all guesswork.


COMPLETE HUMIDIFICATION - This Klaro desktop humidor comes with a humidification jar that's easy to use and accurate.

EASY SIZE - Stores up to 25 cigars making this the perfect humidor size for the beginner or intermediate cigar smoker.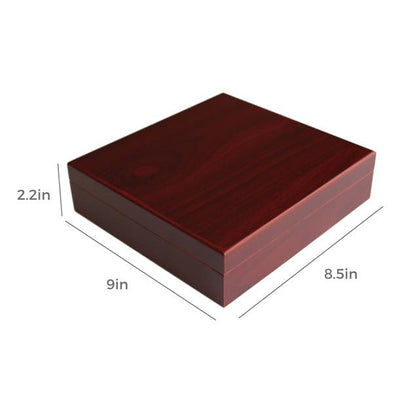 Wood construction with a matte classy cherry finish
Full cedar lining to help retain moisture

Includes a Klaro Humidification Jar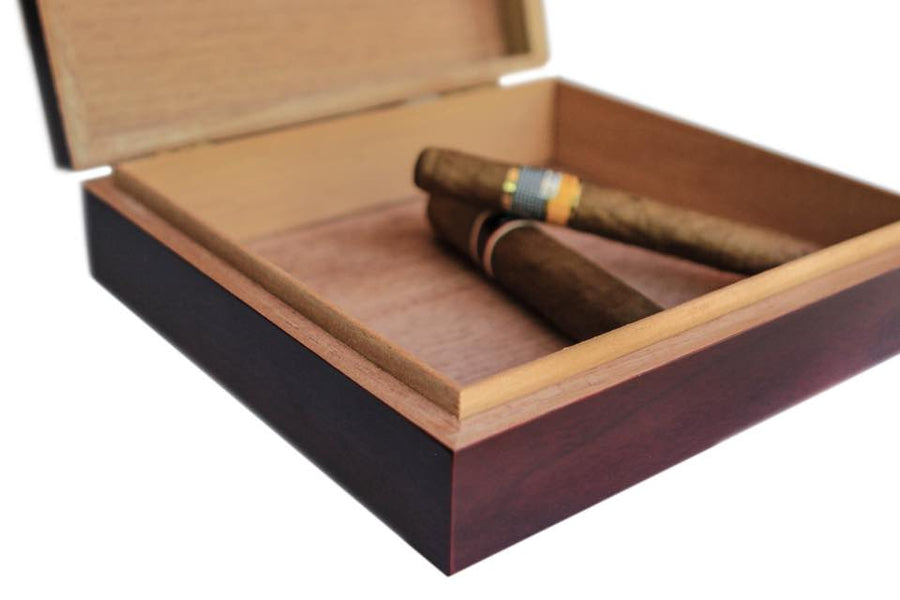 Spanish thru & thru
We have managed to coat the entire inside lining and perimeter coaming seal with highquality 100% Spanish cedar wood. The abundant amount of Spanish cedar locks in moisture, significantly extending the life of your cigars.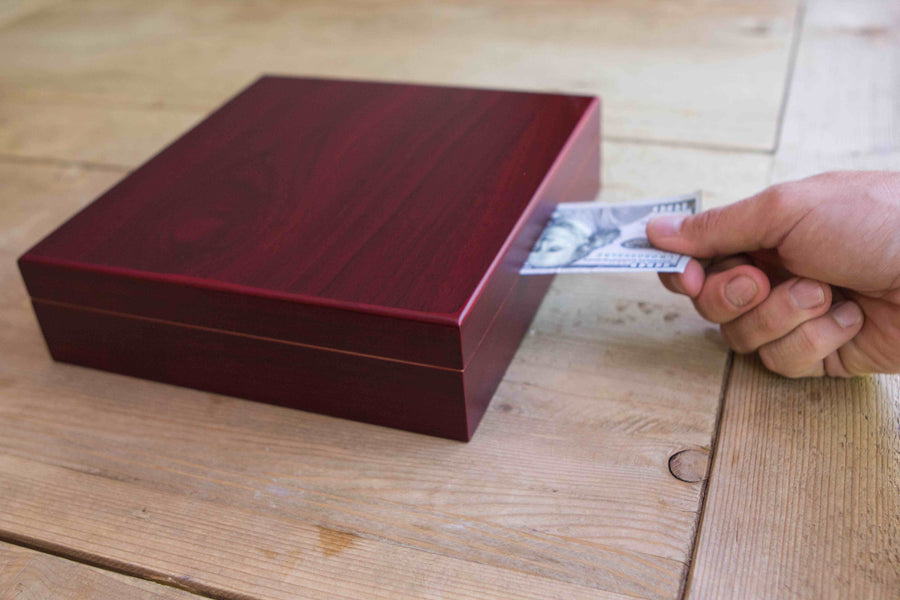 Tighter seal
We've worked tirelessly to design the tightest fitting seal out there. The fully sealed exterior surface and magnetic enclosure easily maintains constant humidity at the magic 65-75% threshold.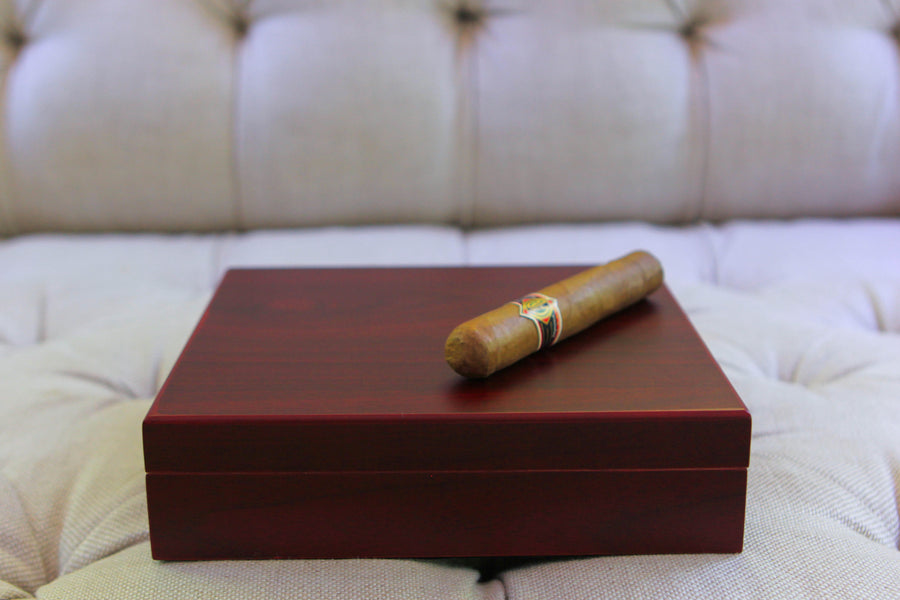 Everything you need
Our humidors come with everything you need to keep your cigars fresh. Each cigar box comes with its own pre-calibrated hygrometer, correct sized humidifier and a bonus humidfying gel.
---