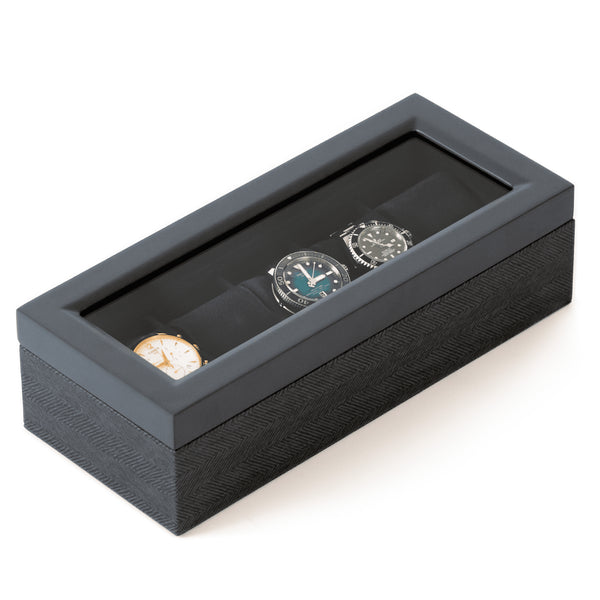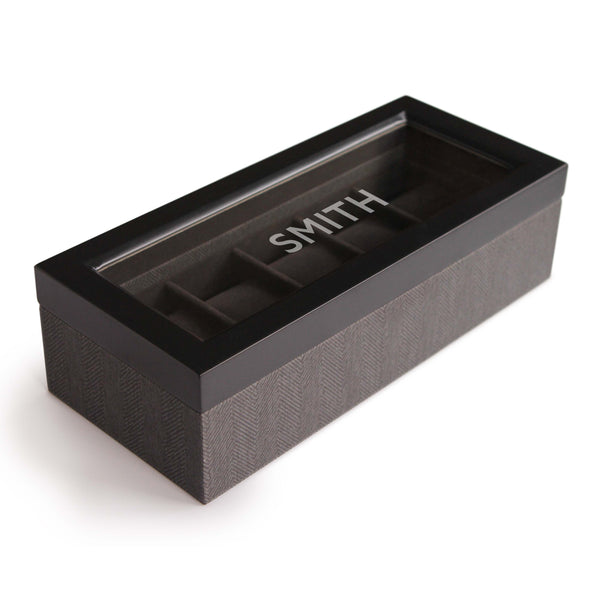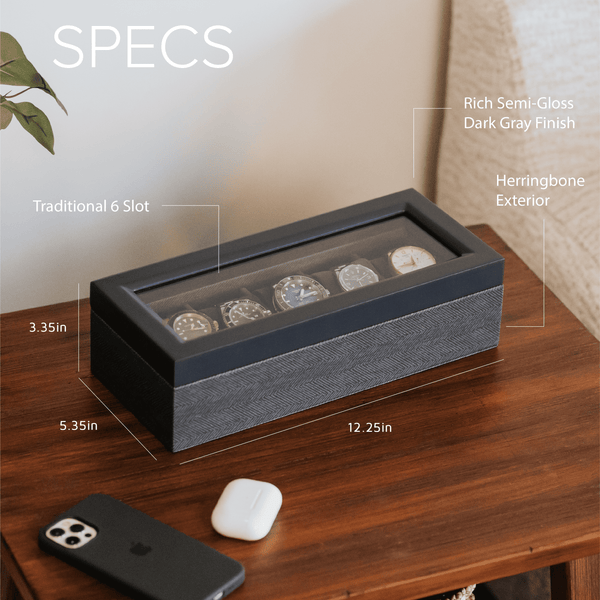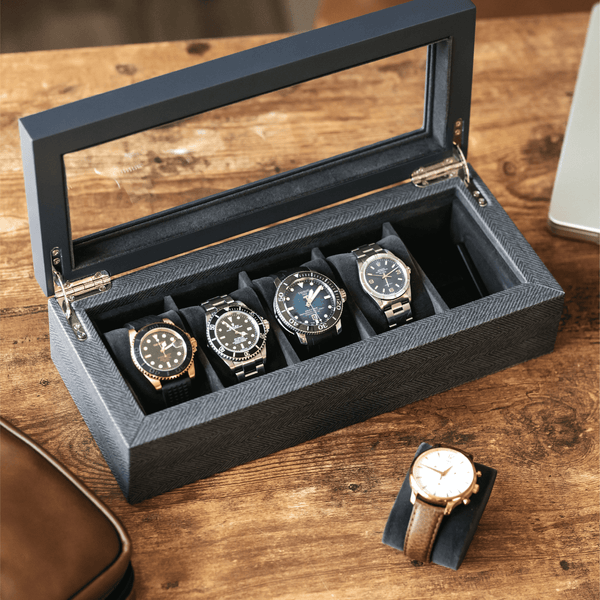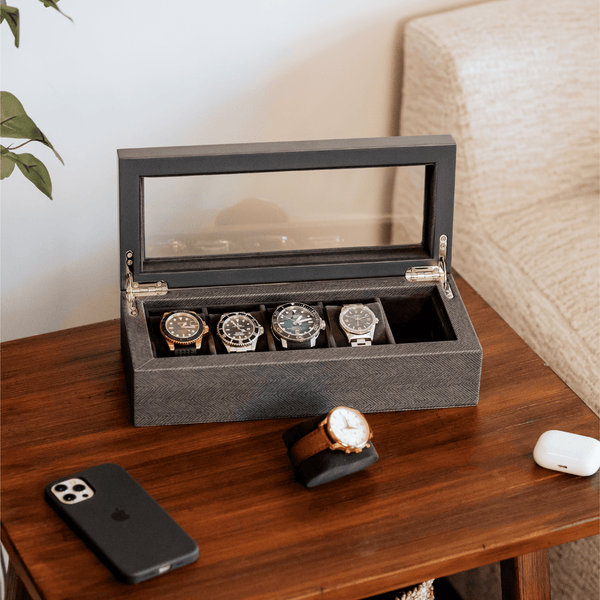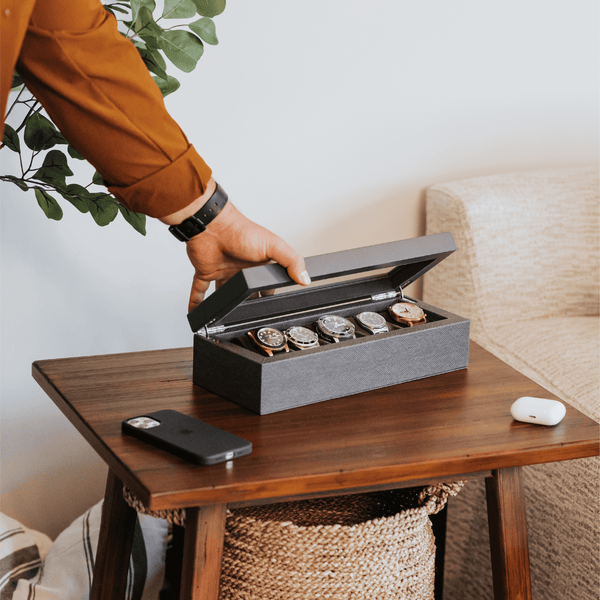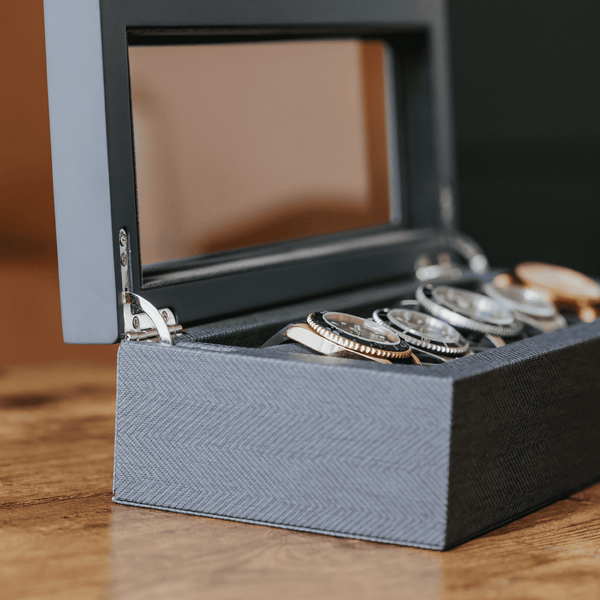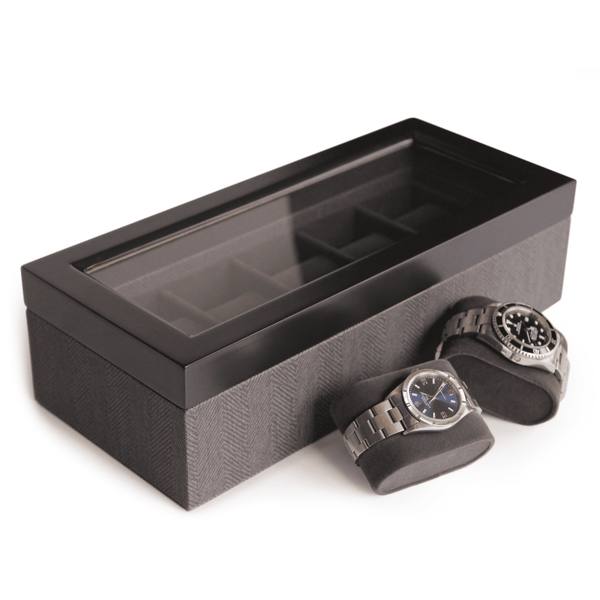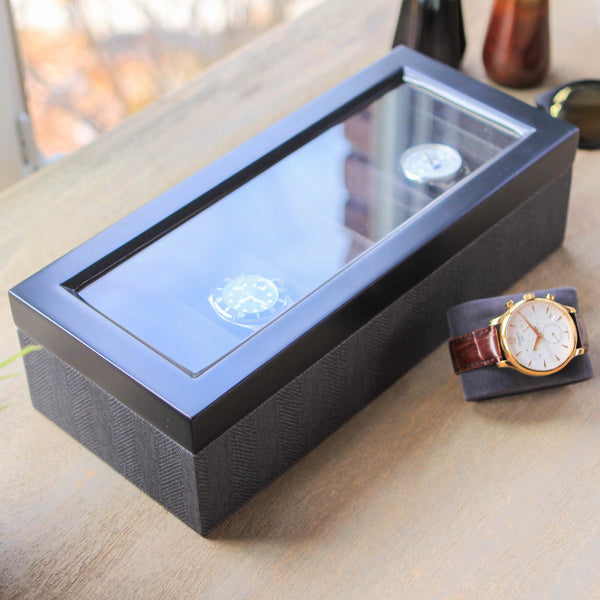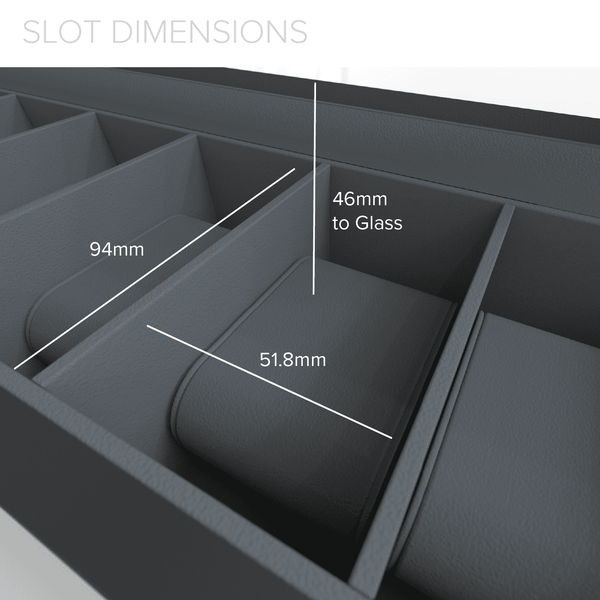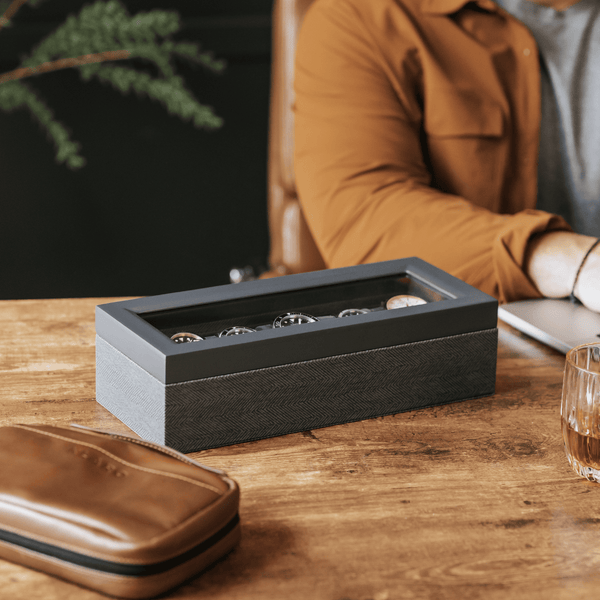 The Perfect Pairing For You Watches
At Case Elegance, we've set out to design the perfect modern watch case using solid wood construction and carefully incorporating specially curated textures and colors. From the magnets embedded into the solid wood lid, soft plush interior, real glass top, and a rare herringbone texture, we have pushed watch box manufacturing boundaries. The two-toned design will uniquely complement any space. Give your watches the proper home with this new modern wood watch display case from Case Elegance.

STRIKING DESIGN - The proper storage for your best watches. Our unique new 2-toned modern design pairs a dark grey solid wood lid against a vegan leather herringbone texture.


SECURE CLOSURE - Our timepiece safe, secure magnetic enclosure ensures the lid is adequately sealed. Protect your investments with this sleek and modern watch box design by Case Elegance.


FLEX PILLOWS - Our new dark plush and ultra-soft watch pillows have been engineered to fit most sizes and styles of watches, including large faced watches and watches with small bands.


THOUGHTFUL DESIGN - The opening lift notch adds a modern component while making opening the lid easier. We've carefully chosen quality hinges that are embedded into the base.

5 SLOTS - The 5-slot size occupies an appropriate amount of furniture space while providing you the perfect reason to buy that watch you've had your eye on.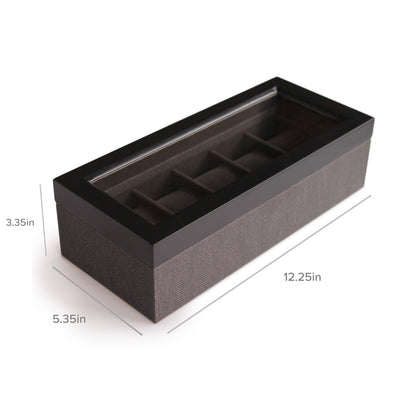 Wood construction with a semi-gloss black finished lid
Rich herringbone textured bottom with thumbhole
Balck felt lining that protects your watches
Real glass lid 

Two Toned Perfection
Our new modern watch case incorporates a sleek two-toned aesthetic, contrasting in both texture and color. The upper lid is crafted from solid wood and painted a precise dark gray while the bottom is wrapped in a beautiful herringbone texture.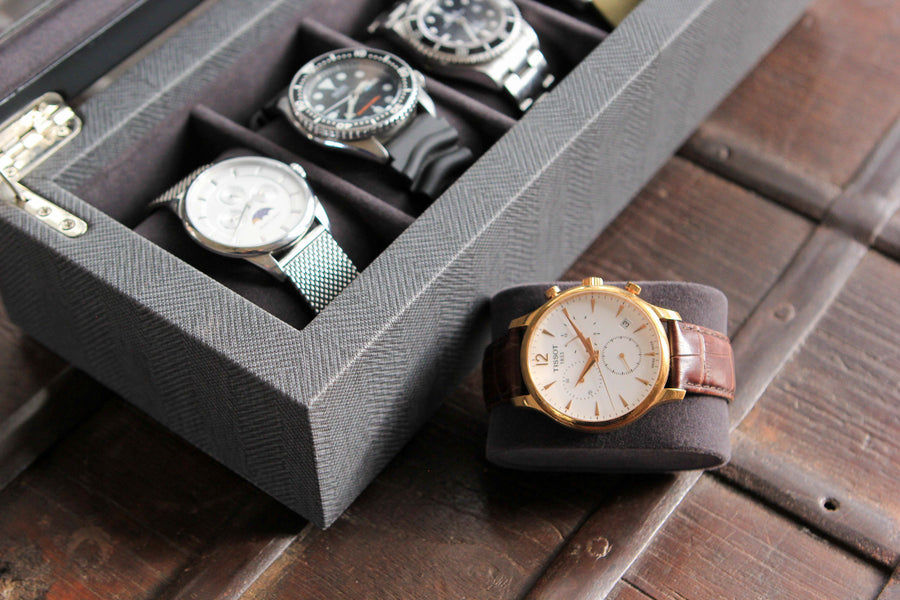 Total Flexibility
The interior of this watch case is lined with a dark gray plush texture that not only protects the underbellies your watches but also radiates elegance. The five watch pillows compress down to allow almost any sized watch to fit comfortably.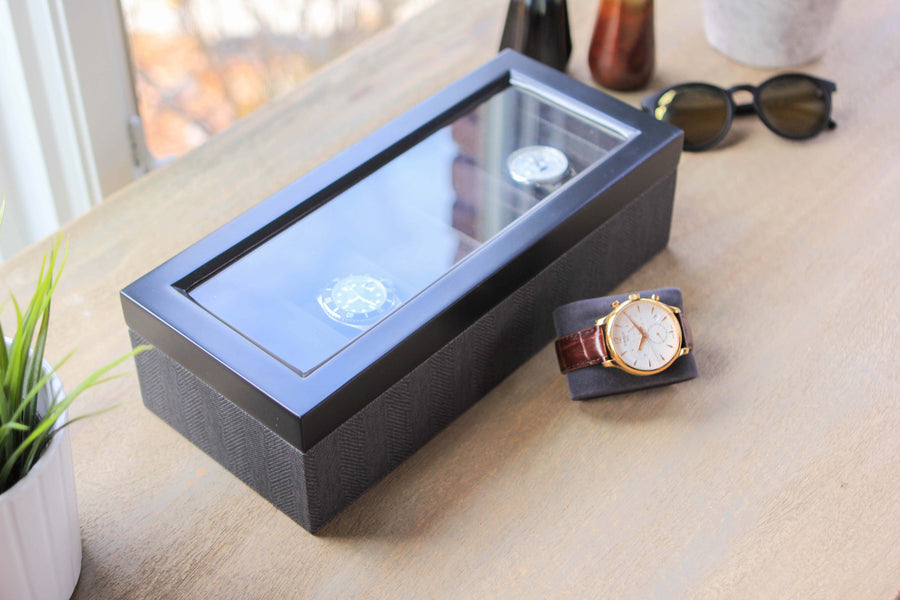 Real Glass Top
The handcrafted lid is comprised of real tempered glass and provides the perfect viewing window for your cherished timepieces.
---