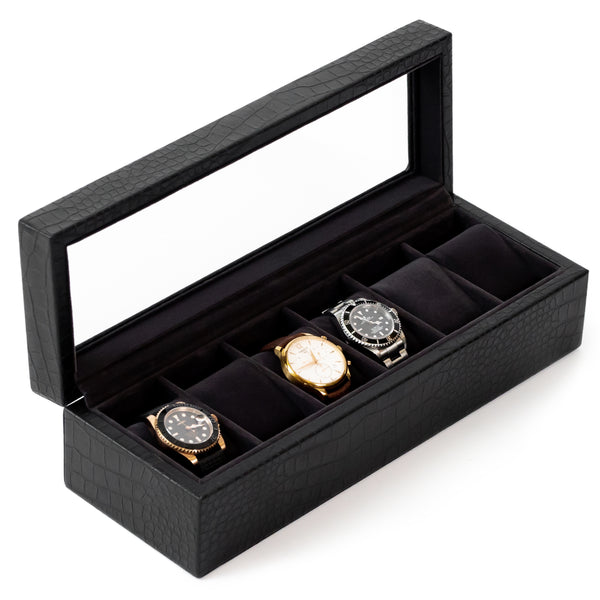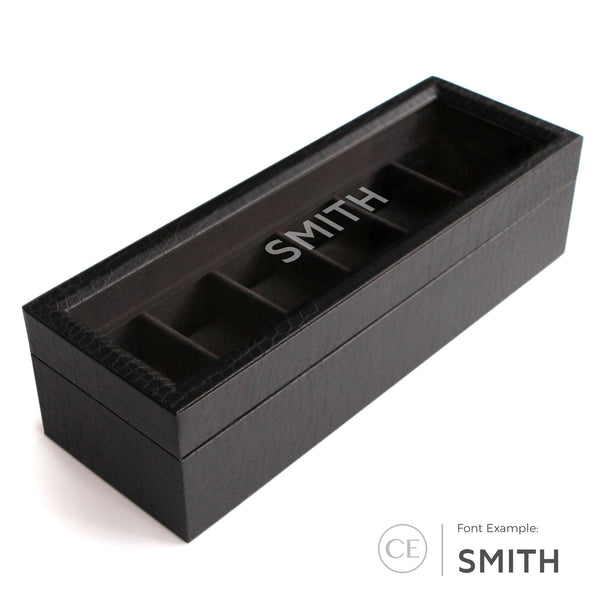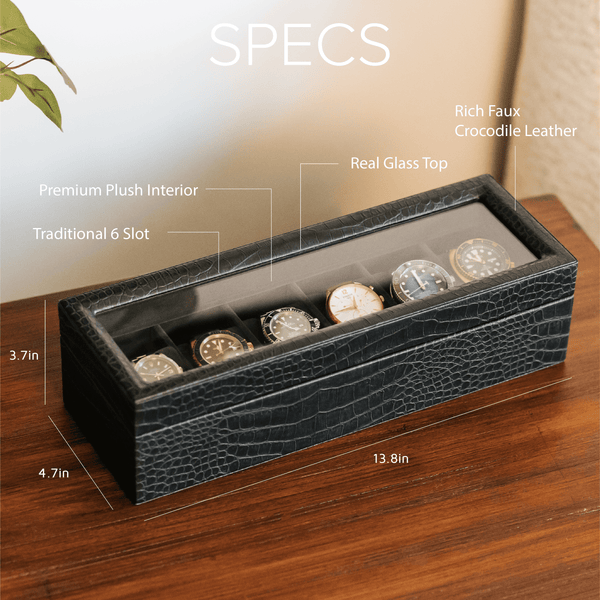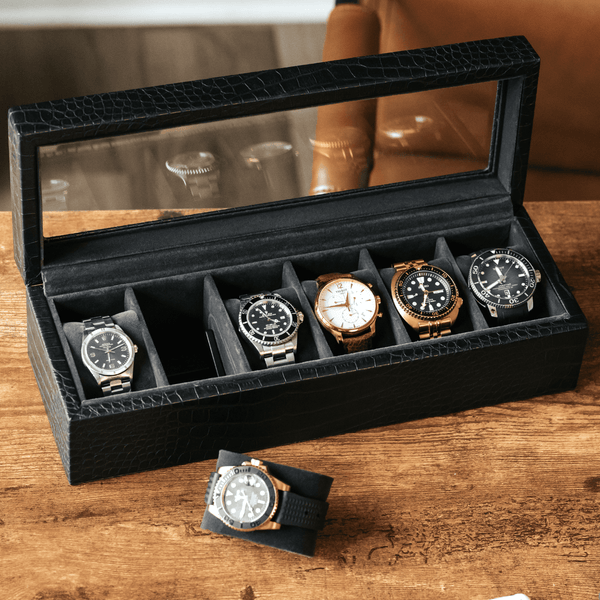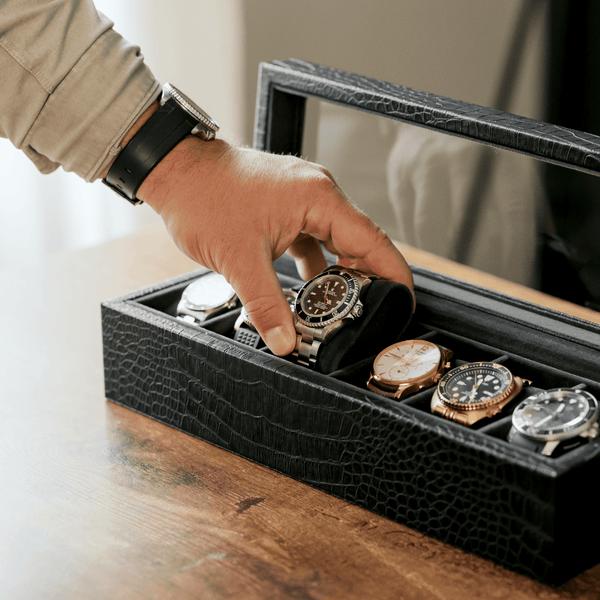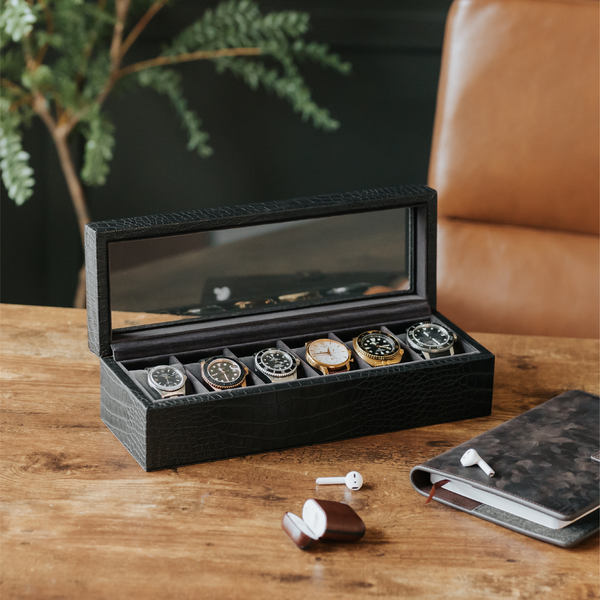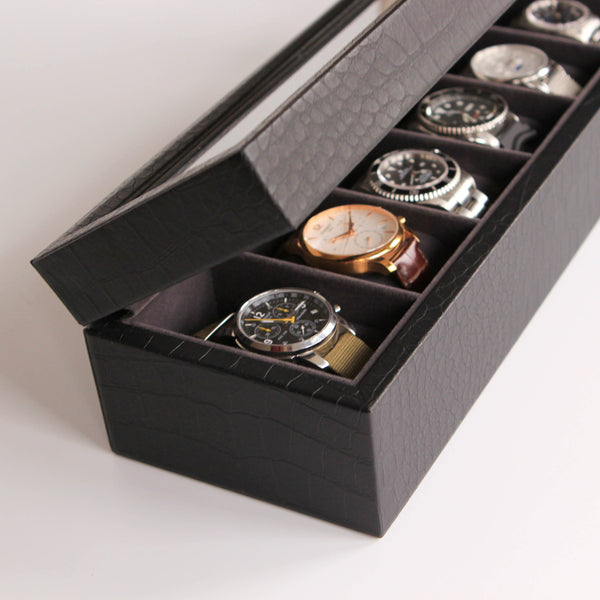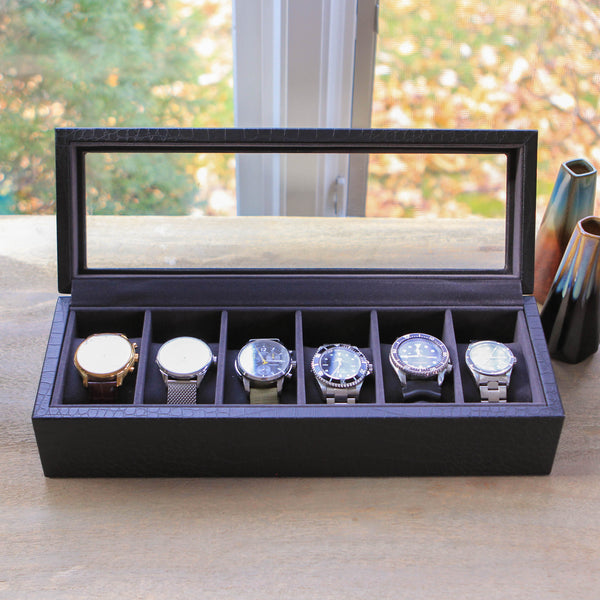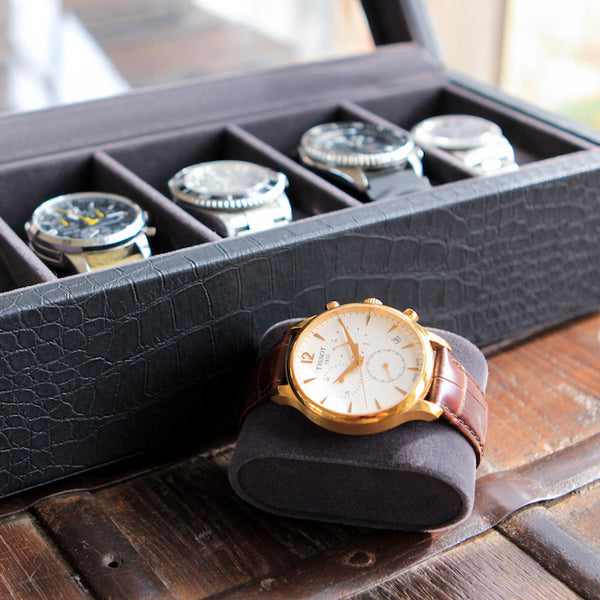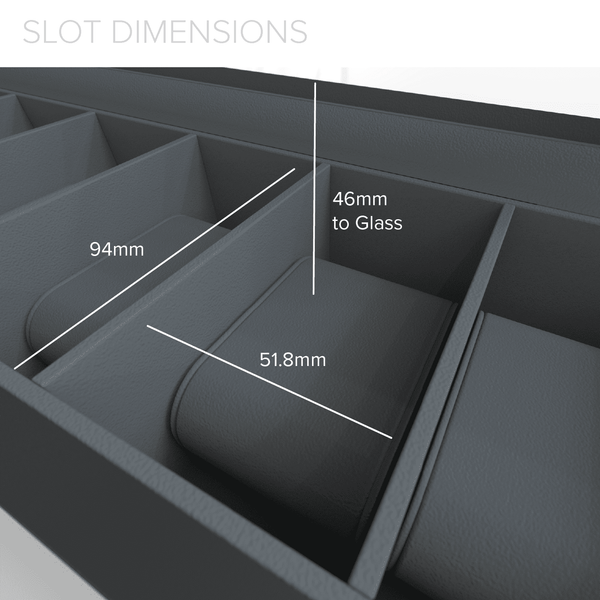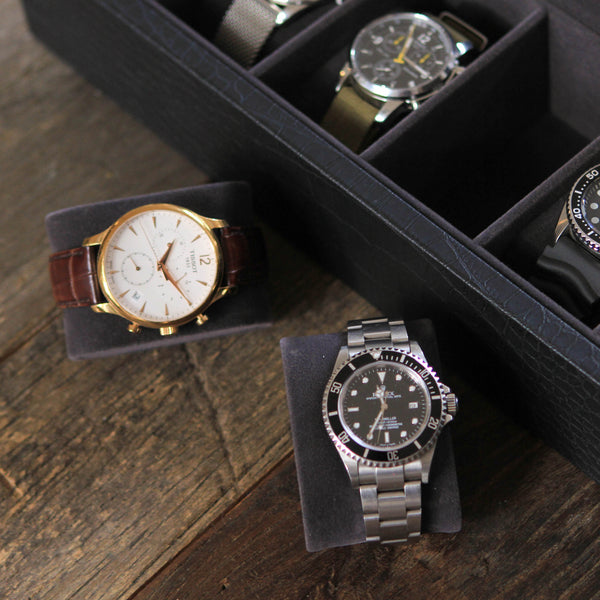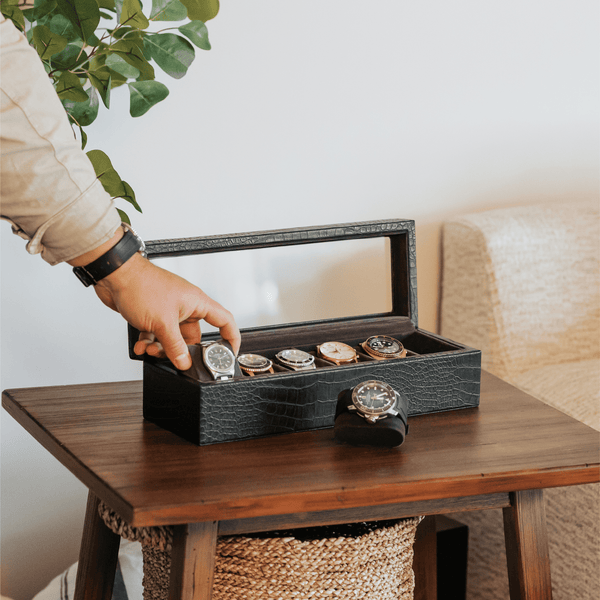 A New Texture  
At Case Elegance, we've set out to design the perfect watch case by using solid wood construction and carefully incorporating specially curated textures and materials. From the magnets embedded into the solid wood lid, soft plush interior, real tempered glass top, and a bold crocodile texture, we have pushed the boundaries of watch box manufacturing. This unique and classic design will complement any living space and give your watches the proper home they deserve.

We've incorporated faux crocodile skin in a new bold and elegant black finish that boasts a timeless design.

The interior is lined with a black ultra-soft dark plush texture that protects the underbellies of your watches. The watch pillows have been engineered to fit almost any watch, including large faces and small bands.


SECURE CLOSURE - Our timepiece safe, secure magnetic enclosure ensures the lid is adequately sealed. Protect your investments with this sleek and modern watch box design by Case Elegance.
Safely store up to six watches. The natural softness of the faux leather will prevent any scratching of furniture surfaces. We've added real tempered glass with solid wood construction.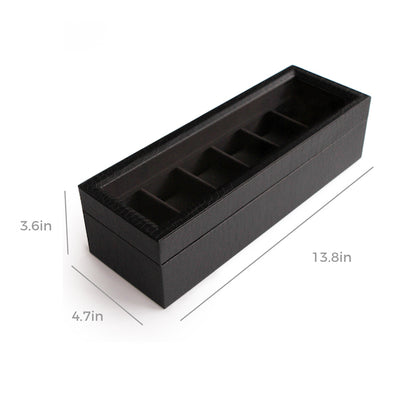 Wood construction with a faux crocodile finish
Felt lining that protects your watches
Felt bottom that protects your furniture
Real glass lid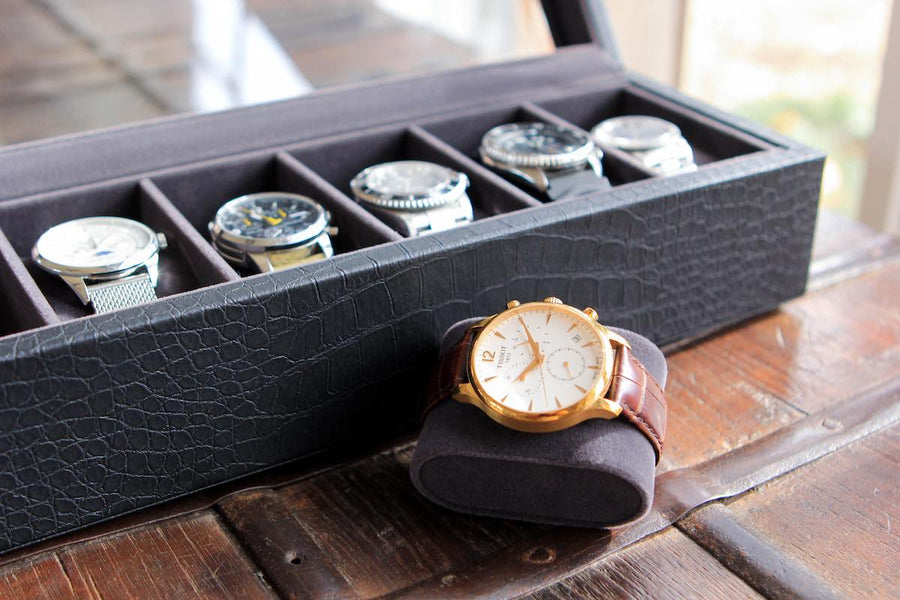 Elegant Texture
The elegant crocodile faux leather finish is exceptionally accurate to real crocodile skin and elevates the overall quality and design. The texture's subtle boldness pairs perfectly with any tasteful watch.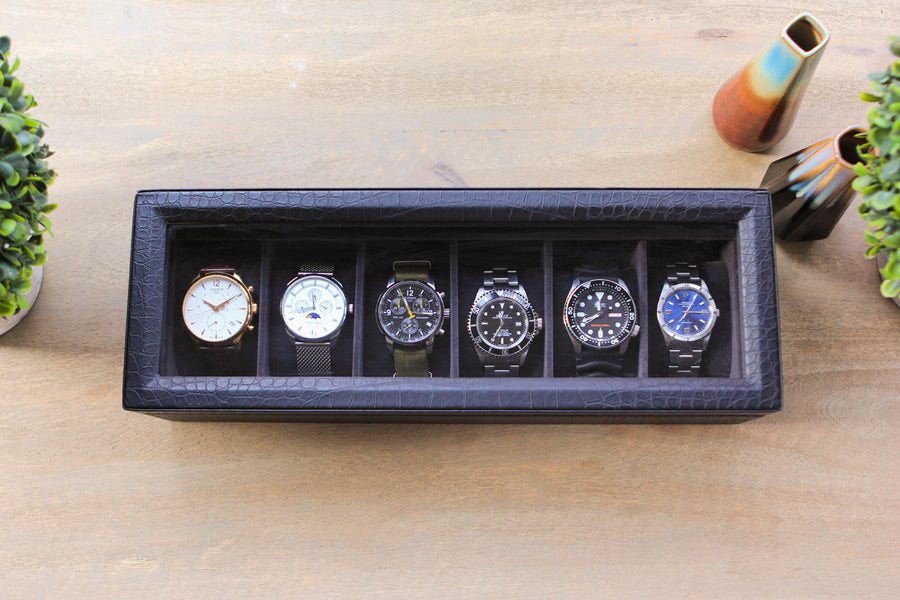 Total Flexibility
The interior of this watch case is lined with a premium plush texture that not only protects the underbellies of your watches but also speaks quality. The six watch pillows compress down to allow almost any sized watch to fit comfortably.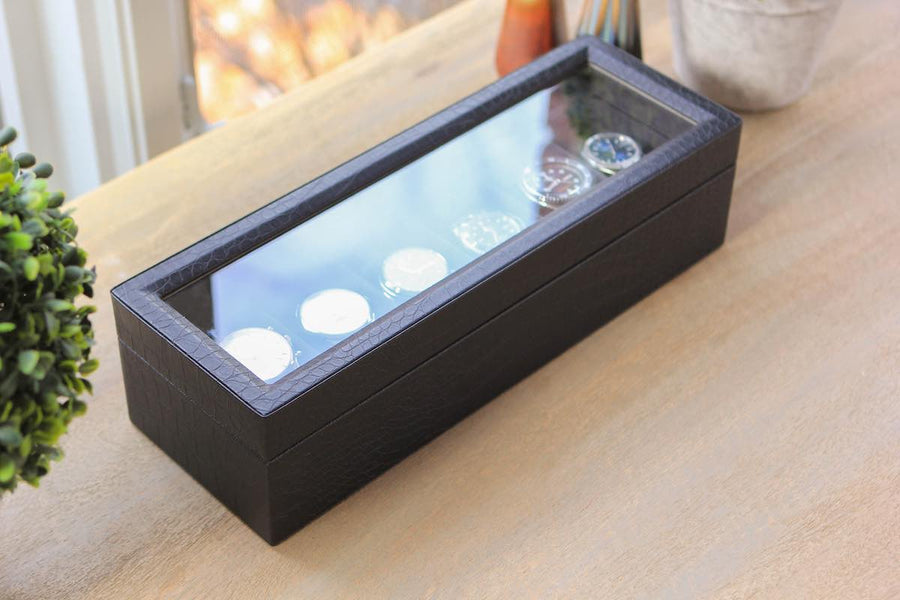 Real Glass Top
- The handcrafted lid is comprised of real tempered glass and provides the perfect viewing window for your cherished timepieces.
---