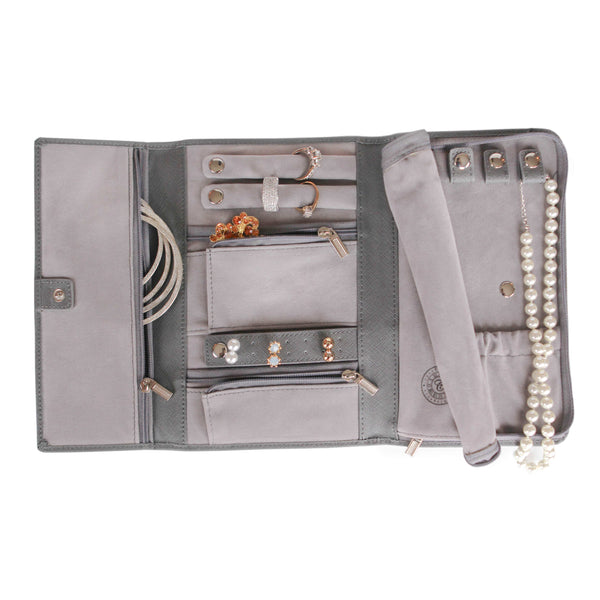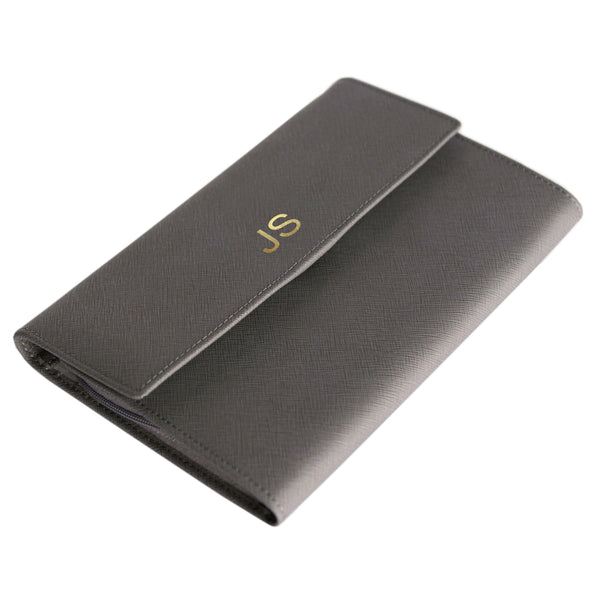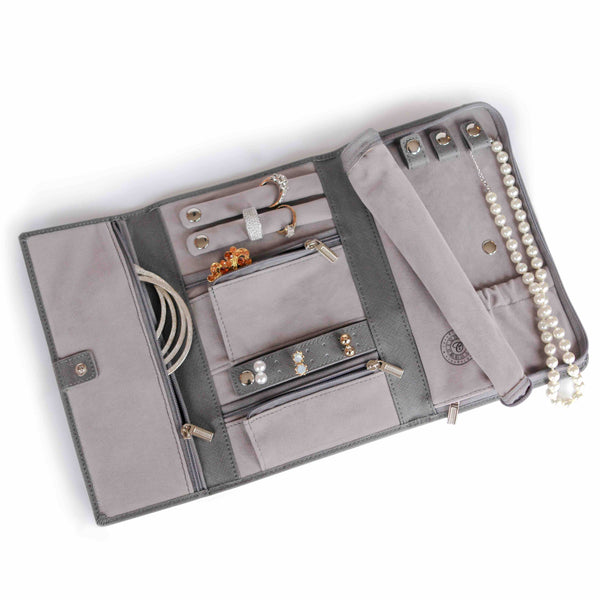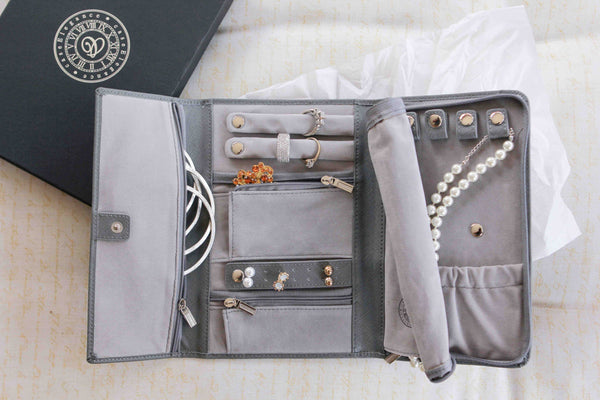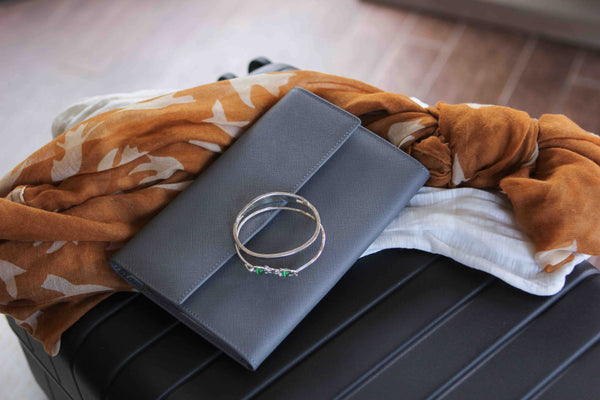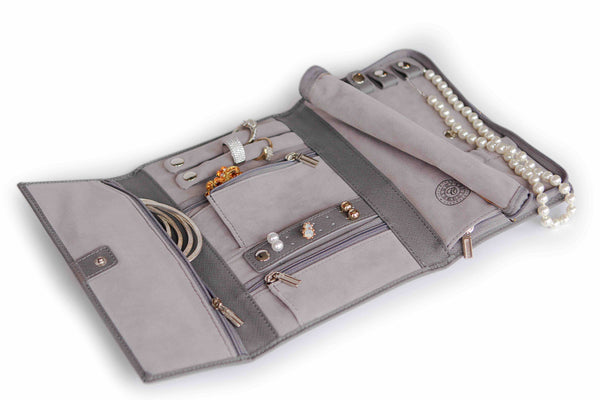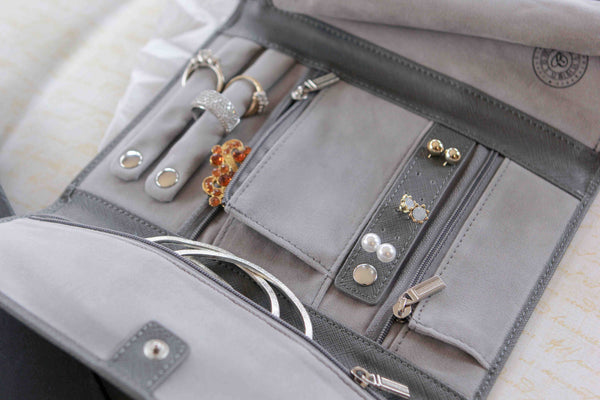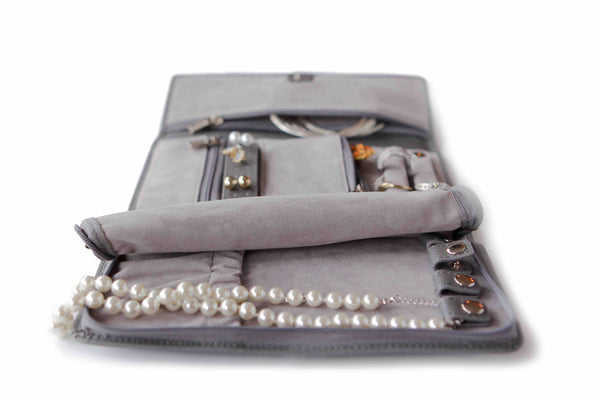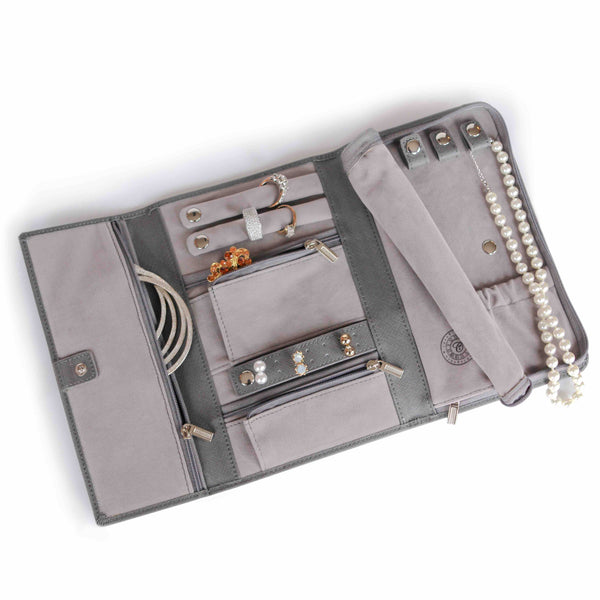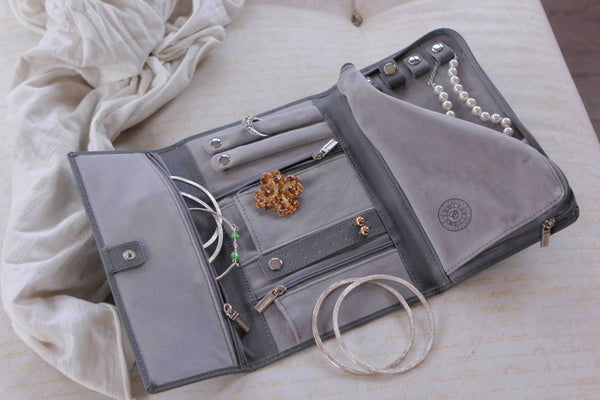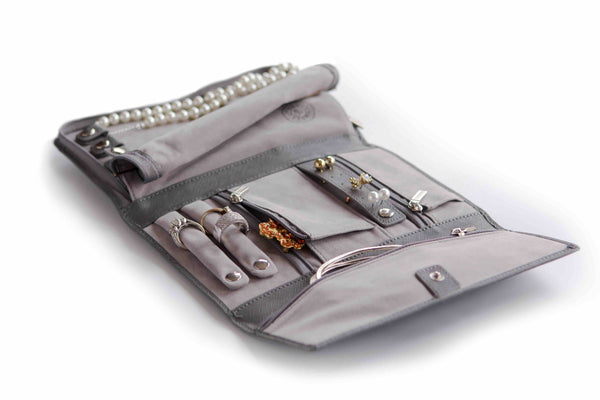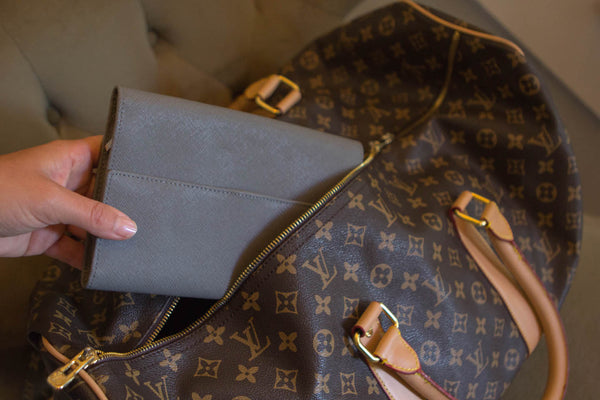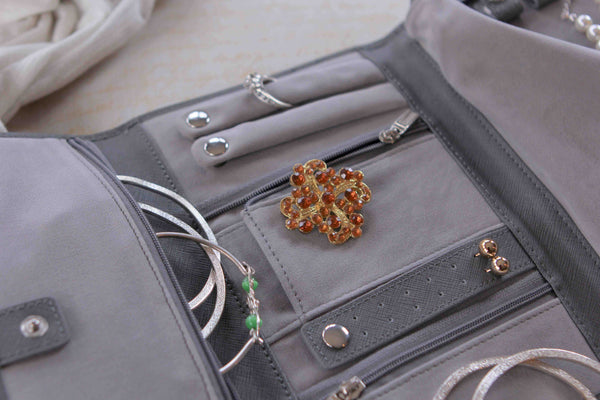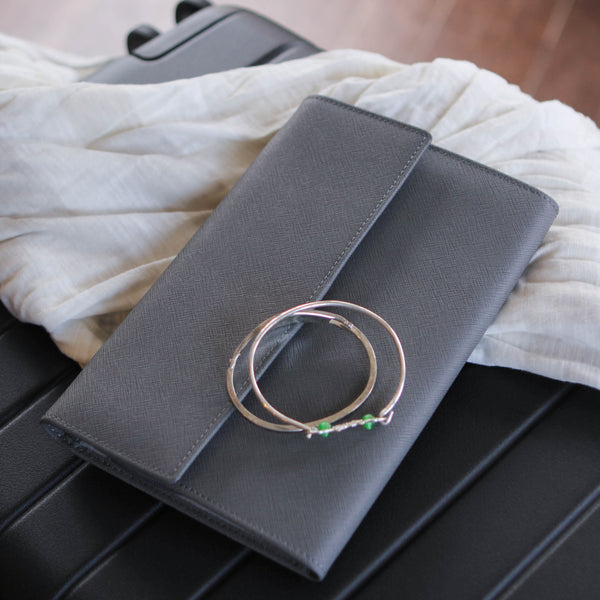 The Staple Jewelry Wallet 
This is the most luxurious mid-sized travel jewelry case on the market. It is built with genuine leather and an elegant gray Saffiano coating. Saffiano coating is used by brands like Prada, Michael Kors, and Chanel to give leather products a crosshatch texture while also serving to preserve and protect the leather from water and wear. Never worry about getting your jewelry stolen in your checked luggage; simply put this case in your purse or carry on bag, and rest easy. This travel jewelry organizer is perfect for smaller form jewelry but may be inappropriate for larger jewelry items.

SOURCING FOCUSED - This genuine Saffiano leather is coated in a protective layer with a crosshatch pattern. This not only makes the leather more beautiful but also more durable.


PLUSH STORAGE - Your jewelry is safe from damage in our ultra-soft felt interior.


GIFT READY - Giftable Packaging and thousands of happy customers makes this the perfect holiday gift idea for moms, wives, girlfriends, or sisters. 

This travel jewelry case is excellent for smaller form jewelry but not suitable for large Bengals or large earrings. If you need a larger wallet, we recommend the Large Travel Jewelry Case in black.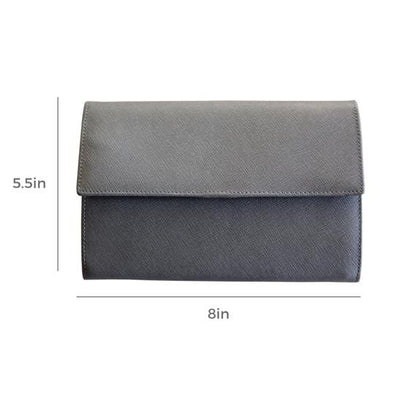 Durable Saffiano leather 
Plush Interior 
Silver hardware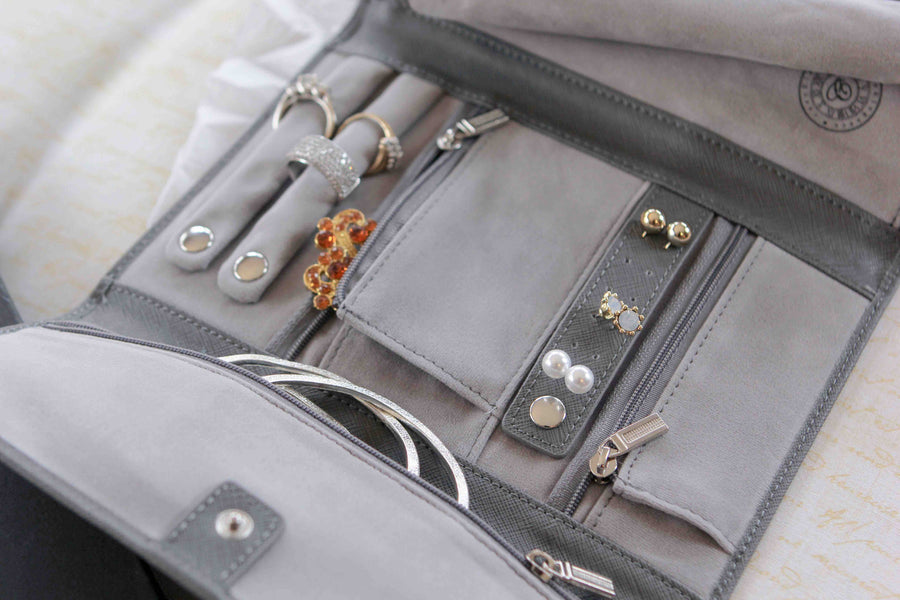 Beautiful Materials
The textured Saffiano leather not only feels luxurious but will withstand the test of time because of its superb durability.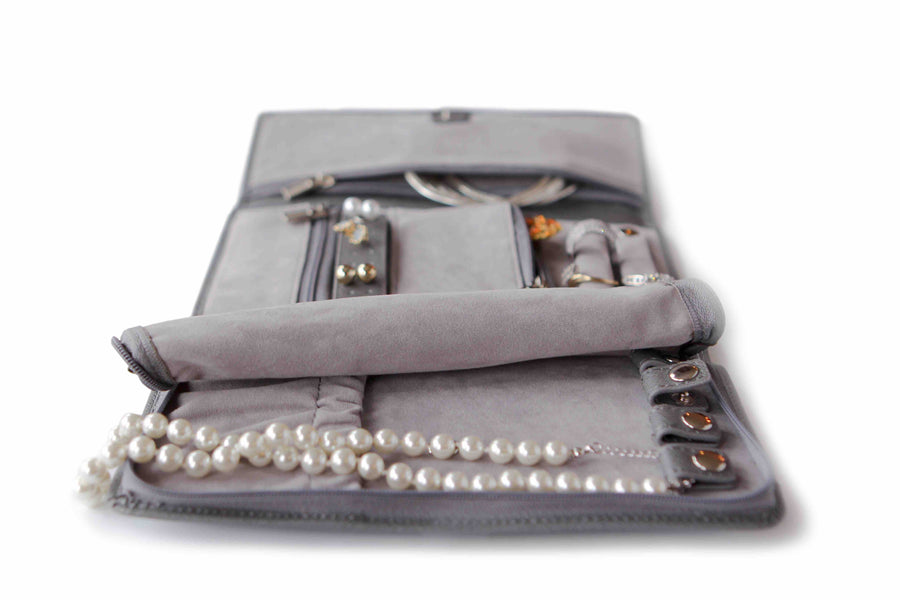 Stays slim & portable
Store all of your jewelry in a tight portable case that is easy to transport. The velvet soft plush interior ensures your jewelry is properly protected. A stretch catch pocket also helps to prevent your necklaces from getting tangled.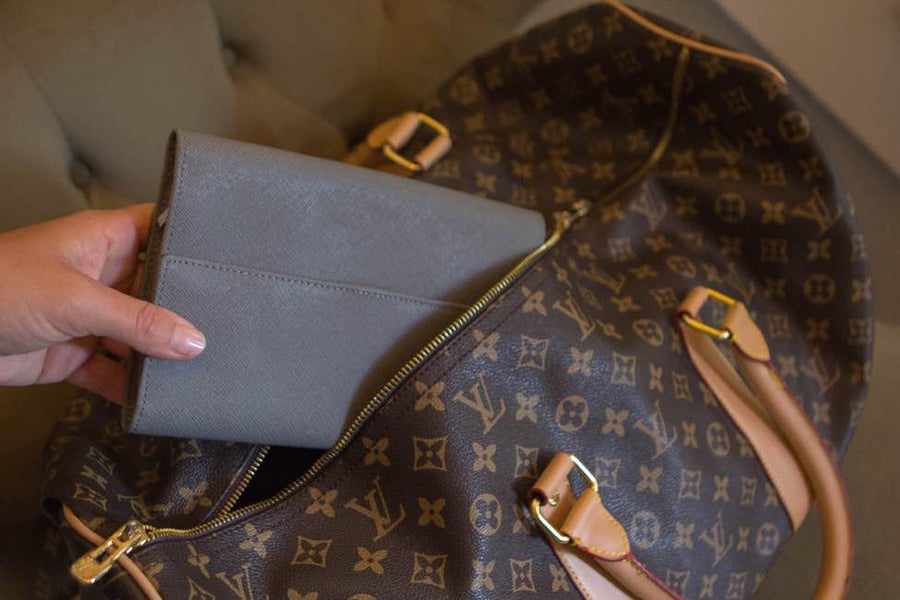 Carefully designed
This minimal design is composed of clean lines and a simple enclosure snap. The consciously sourced vegan leather is a perfected cream color that boastfully stores your jewelry.
---