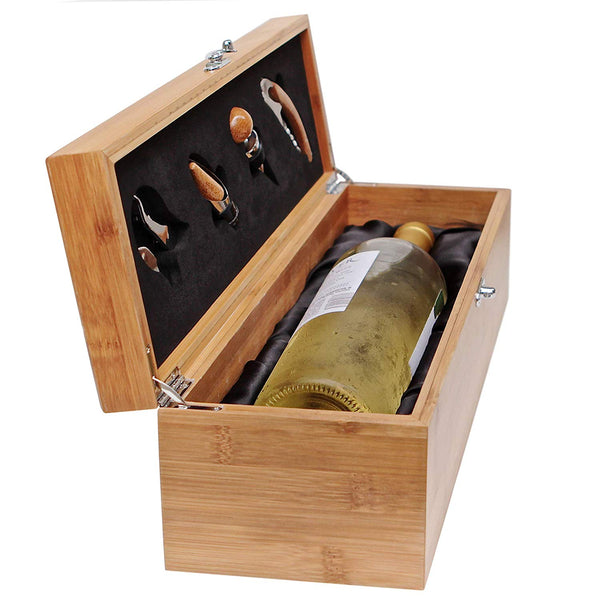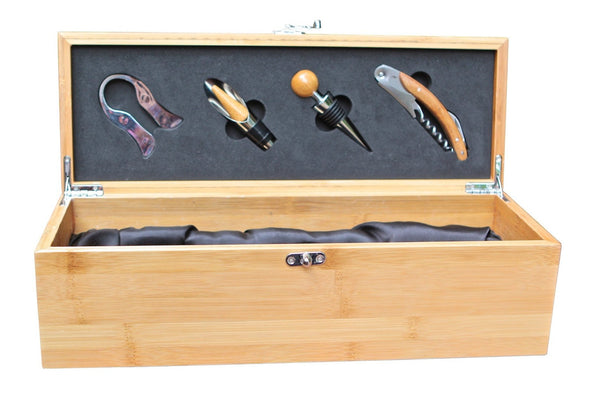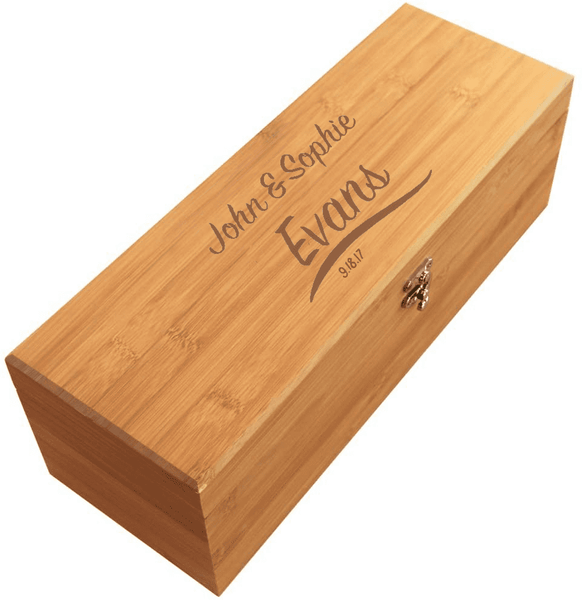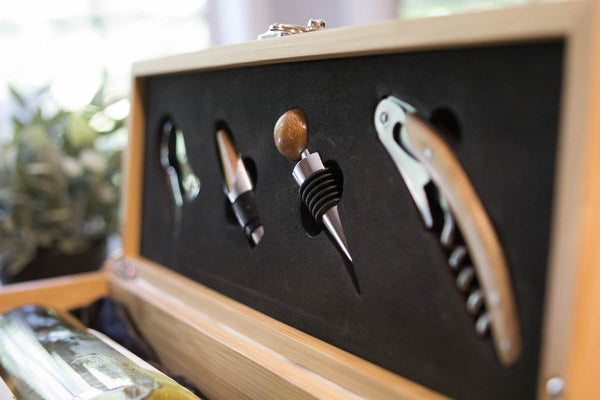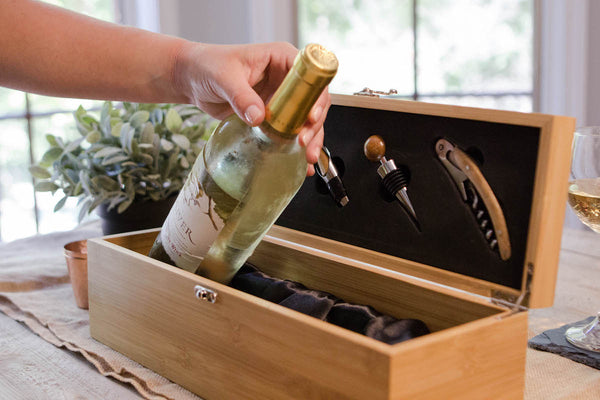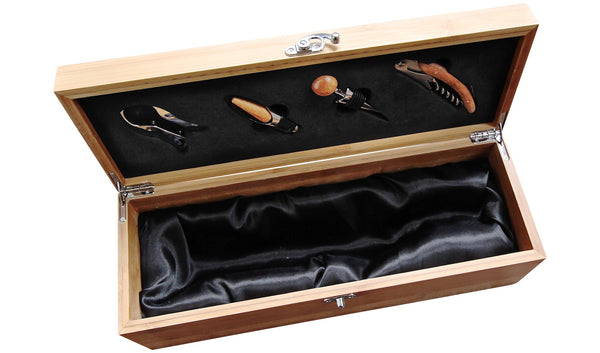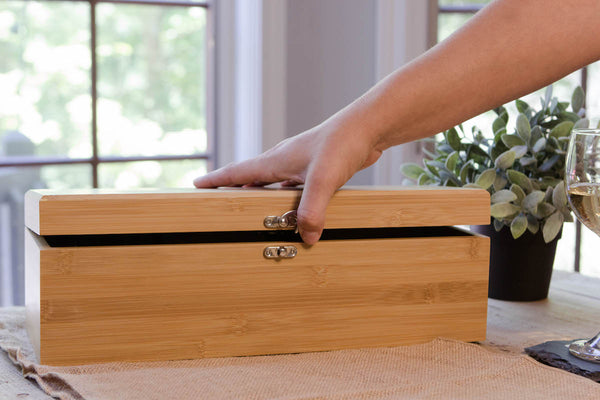 The Perfect Gift.
Enjoy feeling the smooth textured bamboo exterior and silky lining in this wine gift box set by Case Elegance. You'll be sure to be remembered when you pair this gift with a lovely bottle of wine. Every time a client, friend, or wine-loving family member reaches for the foil cutter or bottle stopper; they'll be thinking of you and your thoughtful gift. 
Constructed out of real bamboo, this wine gift box set will make any friend, client, or wine-loving family member appreciate the genuine effort (Wine not included). 

Don't be fooled by gift boxes that let the wine bottle roll around unprotected. This wine gift box keeps your bottle securely wrapped and tight inside its velvet case.

It fits any standard wine 750ml bottle but not appropriate for oversized champagne bottles.
Each box includes the four essential tools for opening and serving wine. We include a foil cutter, bottle opener, and two types of bottle stoppers.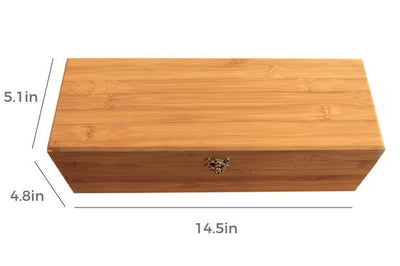 Real bamboo construction   
Silk fabric lining 
4 wine tools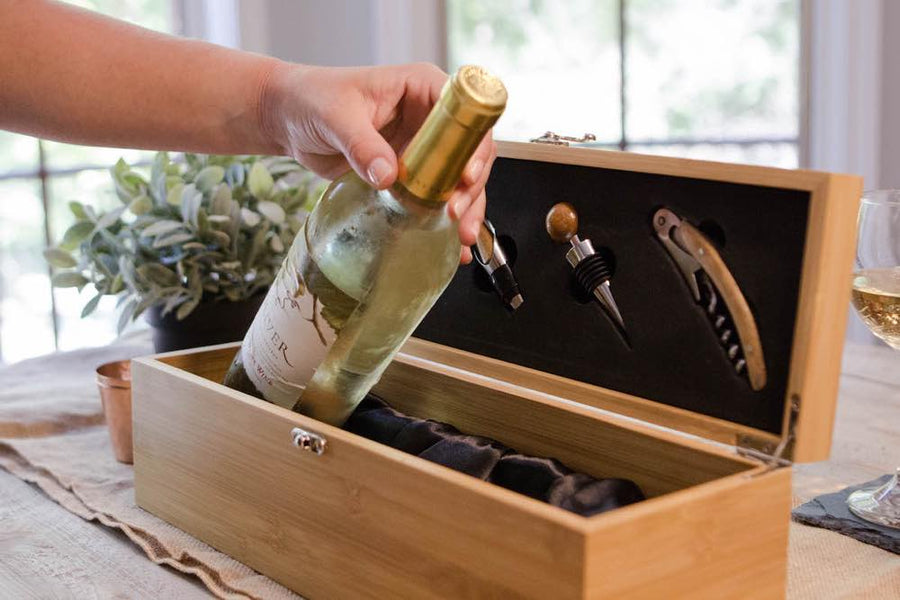 Perfect gift
Our ready-made wine box proves to be the most simple and elegant gifting option out there. This gift is perfect for both your wine enthusiast or your casual wine drinker.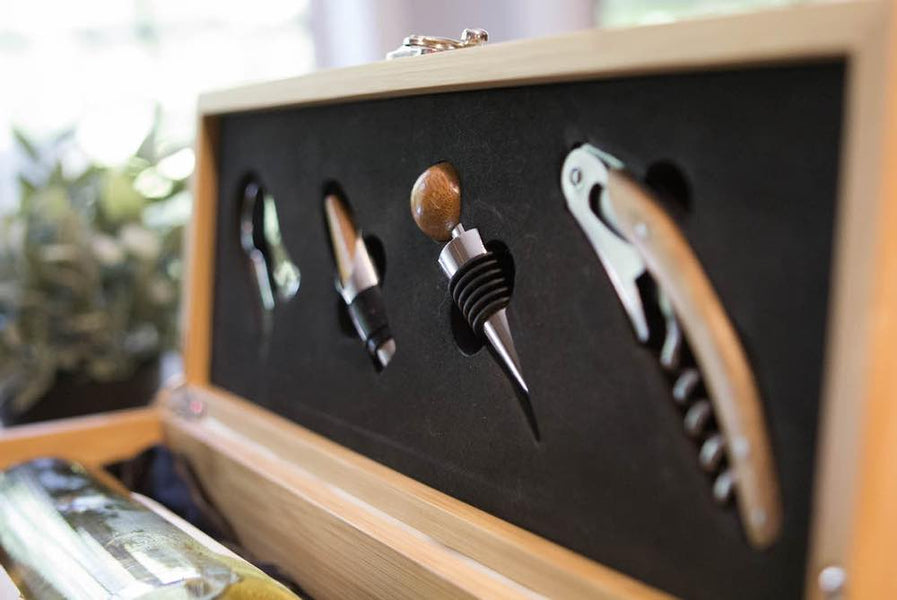 The finer things
Enjoy the finer things with this gift box. From the exterior bamboo finish to the interior top padded tool holder, this wine gift box speaks only elegance.
---