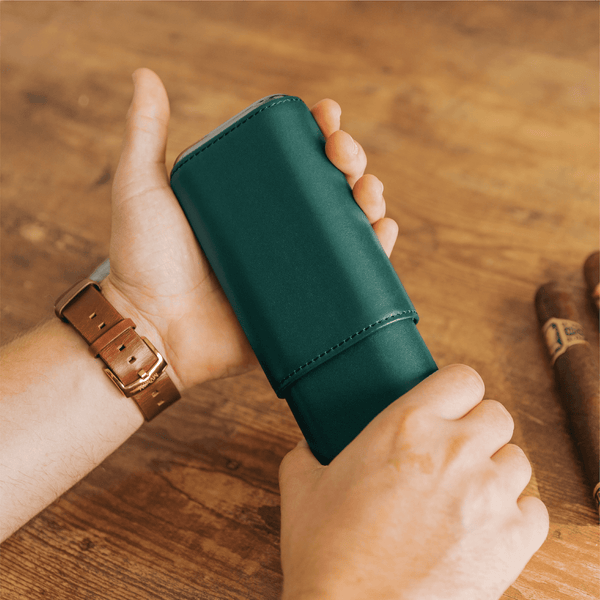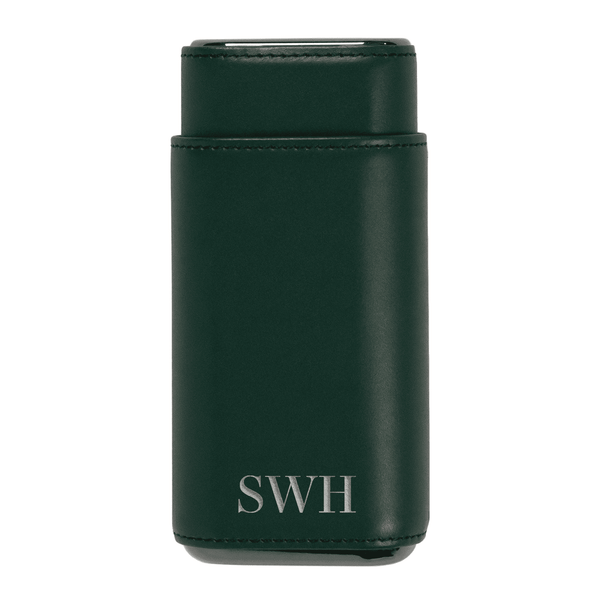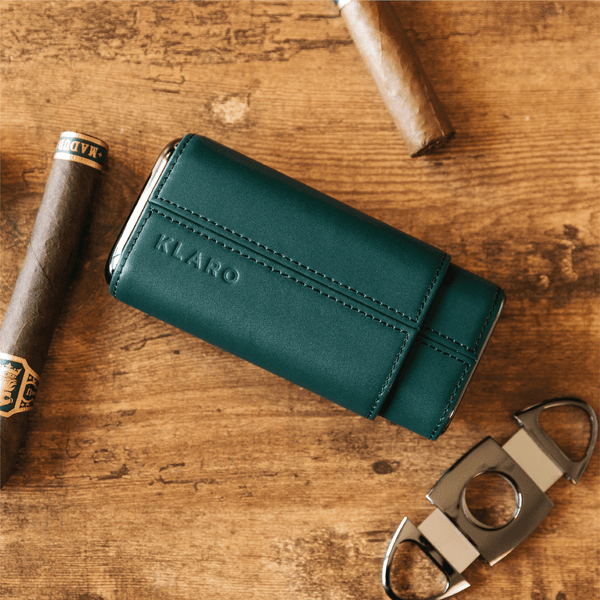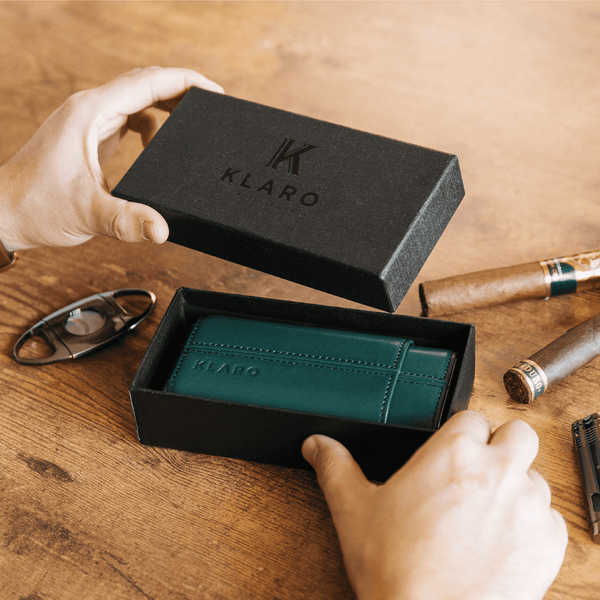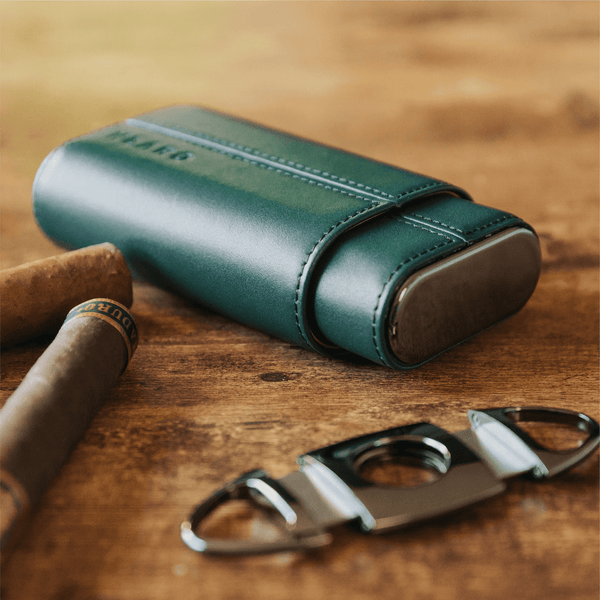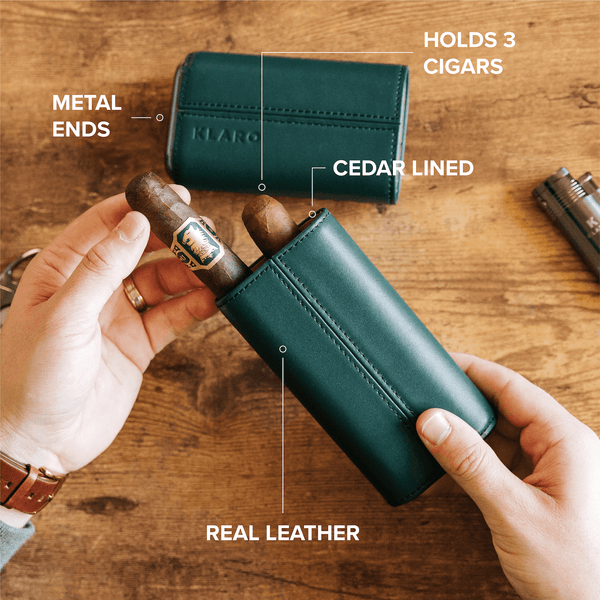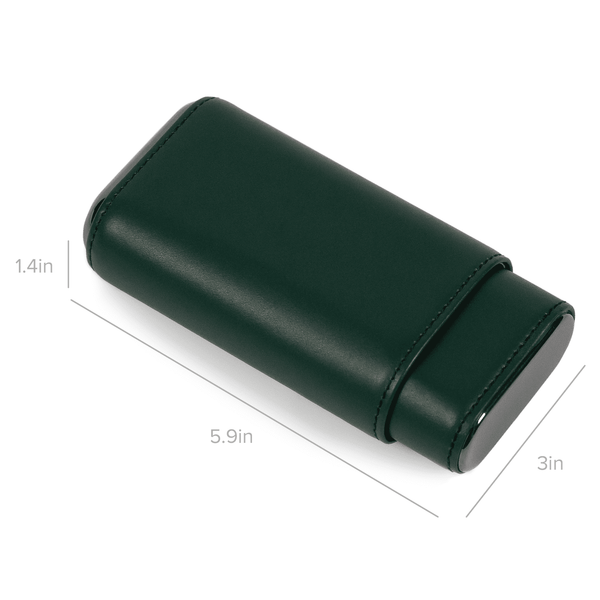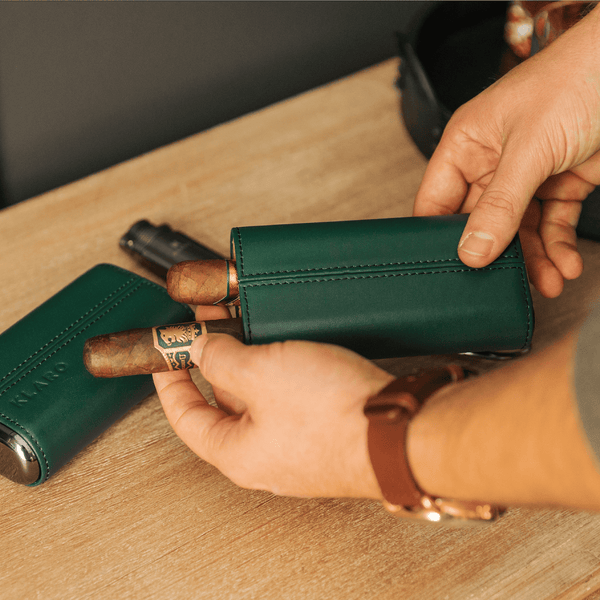 Premium 3 Cigar Travel Case
Keep your favorite cigars safe and secure wherever you travel with the Klaro Three-Cigar Leather Travel Case. This luxurious travel case features a Spanish-cedar lined interior that helps to keep your cigar fresh and is made with genuine leather you can smell out of the box. This travel-ready humidor case makes it easy to transport up to 60-ring gauge cigars, which means no more leaving larger favorites at home. It includes polished gunmetal ends for added luxury and protection, with supreme stitching on every edge. Personalize your case with initials, making this the ultimate cigar-lover gift.


MADE WITH REAL LEATHER - There's no better way to travel with cigars than with this classy, compact leather case for 3 cigars. Featuring genuine British racing green leather, you can smell out of the box; this case is built to last with quality stitching and top-notch construction. Protect your cigars for years to come.

SPANISH CEDAR-LINED INTERIOR - A Spanish cedar-lined interior increases the health and protection of your cigars when you travel. Made with the same Spanish cedar wood inside your humidor, you get humidity control and protection in a pocket-sized format.

NEW THREE-CIGAR SIZE - The travel case fits compactly in your carry-on or pocket with enough capacity for you and a few friends or several solo smoking sessions. Comfortably fits up to three 58-gauge cigars and two 60-ring gauge cigars.

GIFT-READY PACKAGING - The Three-Cigar Leather Travel Case comes tightly packed in beautiful gift-ready packaging, making for the perfect surprise for the cigar enthusiasts you know. This is a thoughtful gift for the frequent traveler who prefers fine tobacco.

MONOGRAMMABLE - Monogramming can add that personalized touch to your cigar travel case. Select a Classic or Modern monogram style and personalize it with initials.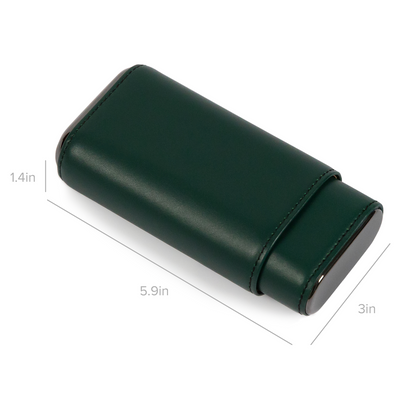 Green Leather
Giftable packaging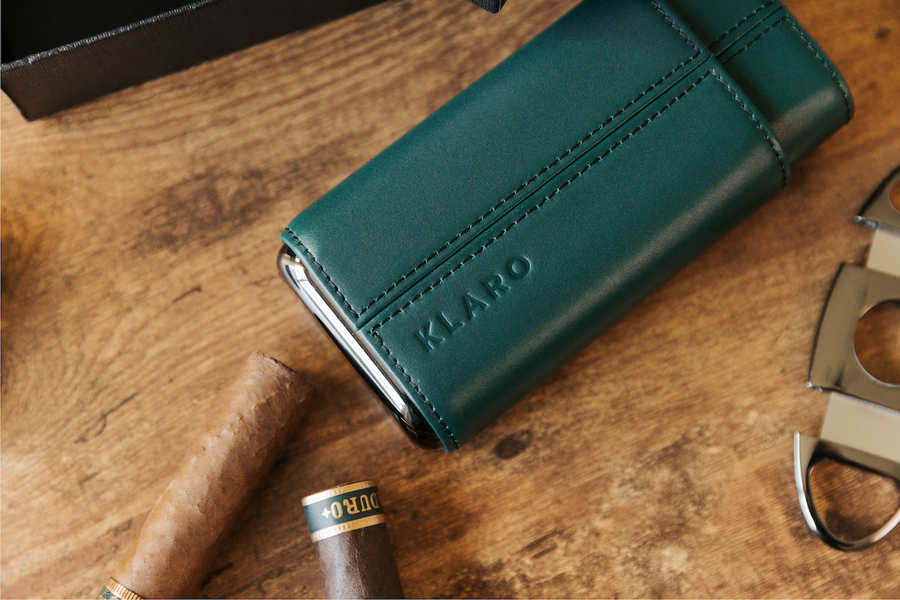 EXCEPTIONAL CRAFTSMANSHIP
Constructed with genuine leather and quality stitching, the Klaro 3 Cigar Travel Case is made to last a lifetime of travel. This case also features a Spanish cedar-lined interior that makes your cigars last longer and smoke better.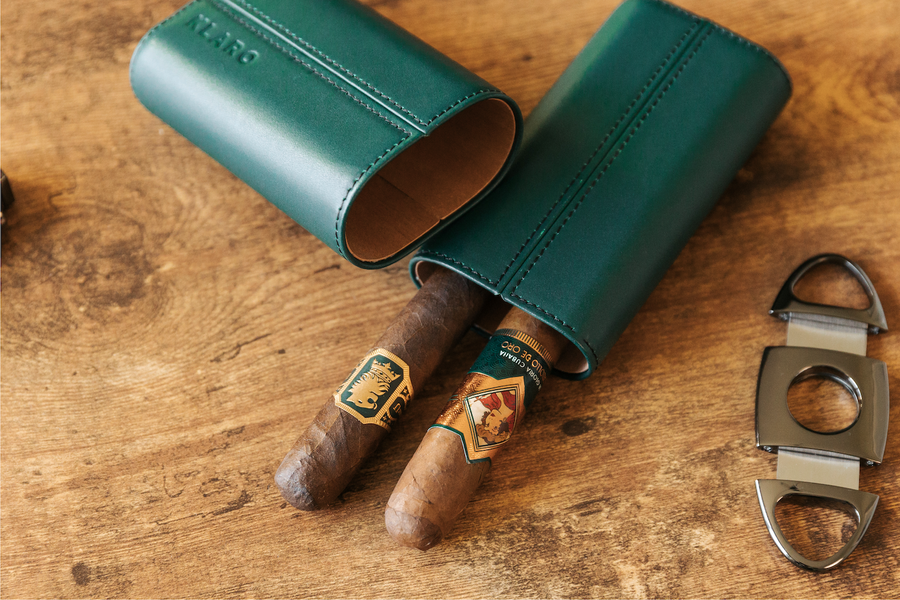 TRAVEL-READY FOR EVERY EXCURSION
Polished gunmetal ends provide an added element of elegance. And now, with room for two 60-ring gauge cigars and three cigars up to 58-ring gauge, you have plenty of storage for the journey ahead.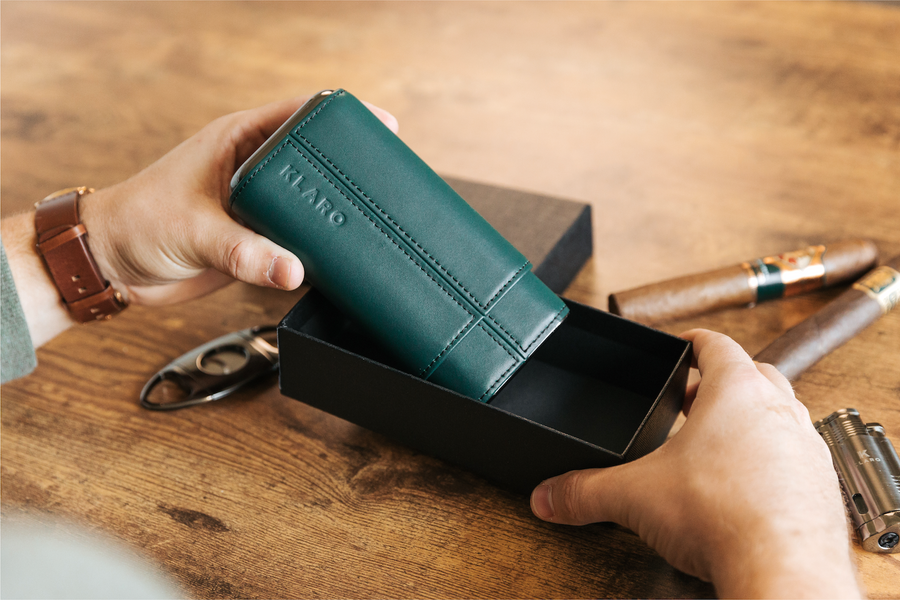 STYLISH & PROTECTIVE
Keep cigars protected in a discrete, stylish, compact travel case perfectly suited for your pocket or carry-on. The cigar-shaped hard-shell storage prevents your cigars from being damaged during your travels.
---