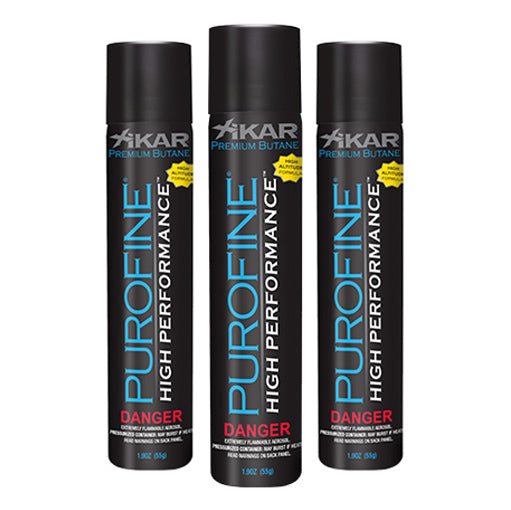 The Best Butane For Your Lighters.
Xikar makes the most premium butane on the market. This butane is perfect for any of your lighters, but especially for your Case Elegance torch lighters.

High-Performance butane will give the cleanest burn with the least impurities, even cleaning some clogged lighters with low flame heights. If you want your lighters to burn clean and hot, then you need the best butane available, and that's when you should turn to Xikar High-Performance Butane.

This three-pack will give you plenty of butane, meaning you won't have to buy any new fuel for your lighters for some time.

A three-pack of the highest performing butane available.
Produces a more robust, powerful, and hotter flame.
Increased performance at high altitude.
Helps prevent misfires and clogs in the fuel line.

---